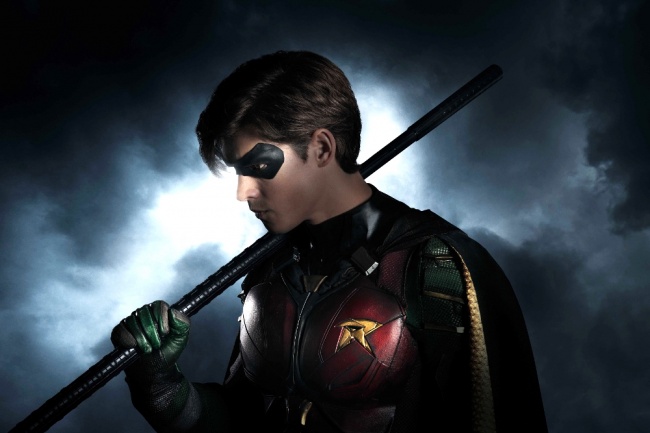 Warner Bros. has released a promotional shot of Brenton Thwaites as Robin / Dick Grayson for the live-action
Titans
series based on DC Comics characters.
Dove and Hawk were cast in September (see "'The Greatest American Hero,' 'The Boys,' 'Game of Thrones' Piracy, 'Titans' Casting"), joining Starfire and Raven (see "Misty Knight's Bionic Arm; 'Heartthrob' Optioned; 'Locke and Key,' 'Titans,' 'Quantum and Woody' Casting").
Robin's suit was designed by Laura Jean Shannon, costume designer known for Iron Man, Jungle Book, and others.
The show will debut in 2018 on Warner Bros. Digital Networks' new DC-branded OTT service (see " Live-Action 'Titans' Will Air on DC Digital Service").