The studios have been busy shifting their schedules around, so ICv2 has made several updates to its "Best in Shows" film calendar (see "Best in Shows Index").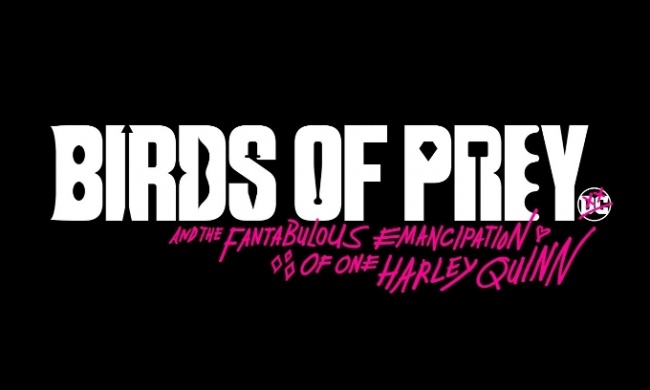 Warner Bros. has bumped up the
Birds of Prey
movie, moving the film from February 14, 2020, to February 7, 2020. Margot Robbie is reprising the role of Harley Quinn to headline the film, which will be directed by Cathy Yan (see "
Harley Quinn Movie Courts Female Director
"). The move puts the film in a better position competition-wise. Disney has called dibs on February 14 with an as-yet-unidentified project, reports
Deadline
. Twentieth Century Fox is also releasing the animated adaptation Nimona on February 14, 2020 (see "
Best in Shows--Q1 2020
").
Speaking of February 14, 2020, MGM has scheduled the 25th installment in the James Bond franchise for the date. The film, which will be directed by Cary Fukunaga, sees Daniel Craig assuming the role of the spy once more (see "
Disney CEO Talks MCU & Star Wars, 'James Bond' & 'Red Sonja' Directors, Prison for 'Deadpool' Pirate, Cavill In/Out as Superman
").

The third installment in the popular
Kingsman
franchise will be in theaters on November 8, 2019, according to
The Hollywood Reporter
. Matthew Vaughan is returning to write and direct the film, which is taking the date vacated by Bond 25. Plot details are thin, but it will likely resolve the fraught relationship between Eggsy and his mentor Harry Hart. Vauguan is also reportedly working on a spin-off prequel (see "
Lasseter Out, 'Kingsman' Expands and 'Kick-Ass' Reboots, 'Suicide Squad 2,' Toho's 'World of Godzilla,' 'Addams Family' Casting, 'Mortal Engines' Trailer
").
Paramount has been busy fine-tuning their release calendar, nudging the
Sonic the Hedgehog
film from November 15, 2019, to November 8, 2019 (see "
Jim Carrey in Talks for 'Sonic the Hedgehog,' 'Bloodshot' Casting, Sony Has 'Faith,' First Look at Cheetah, 'Animosity' and 'Crowded' Optioned
").
Terminator
6 is shifting into the vacated spot from November 22, 2019 (see "
Linda Hamilton Dominates First 'Terminator 6' Pic, Super-Pets on the Big Screen, '2001' on Imax, 'Cowboy Ninja Viking' and 'Joker' Casting
").