The latest geek movie roundup is all about the big franchises.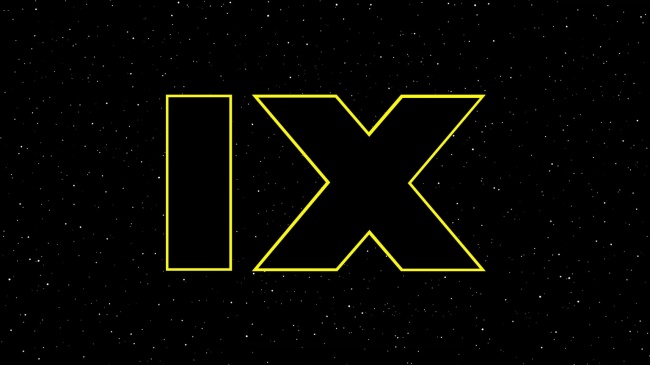 Disney CEO Bob Iger discussed the fates of two major properties -- the Marvel Cinematic Universe and
Star Wars
-- in a recent interview. When asked whether Marvel would absorb Fox's
X-Men
franchise and if Kevin Feige would oversee everything, Iger told
The Hollywood Reporter
that "I think it only makes sense… There shouldn't be two Marvels." And while Deadpool may end up becoming an Avenger (unlikely), the
Star Wars
franchise will see a slowdown. After taking the blame for "a little too much, too fast," Iger added that "I think we're going to be a little bit more careful about volume and timing" after J.J. wraps up the final entry in the third trilogy. In another recent interview, Iger revealed that Disney's new over-the-top service will have a smaller pricetag than Netflix despite having the MCU and
Star Wars
in the mix because it will have less content (see "
'Swamp Thing' Director, Superman for 'The Witcher,' Tudyk Gets Villainous, DC Universe Launch Date, 'Castlevania' Poster, Disney OTT Price Tag
").
The 25th installment in the Bond, James Bond franchise has landed a new director: Cary Fukunaga (via THR). The True Detective helmer is taking over for Danny Boyle (see "'28 Days Later' Director Working on James Bond Film"), who stepped down in August over creative differences. Production is set to start in March, and the release date has been shifted from November 8, 2019, to February 14, 2020. Daniel Craig is set to reprise the title role. Dynamite Entertainment holds the comics license for James Bond and is kicking off a new ongoing series in November (see "New Adventures for James Bond, Lone Ranger, KISS").
The U.S. Government has recommended a six-month prison term for a man who uploaded a pirated copy of Deadpool to Facebook reports TorrentFreak. Trevon Franklin uploaded the film in early 2016, a week after it opened, and the post clocked more than 6 million views. While Franklin didn't make the bootleg copy originally, he showed little remorse when Facebook users pointed out that his post violated copyright, and he also started a Facebook group called "Bootleg Movies." Franklin took a plea deal to get a reduced sentence and has expressed regret for his actions. The government, which acknowledged Franklin's penitence and could have given him a one-year sentence, wants to send a message that there are consequences for piracy. The court will decide on the appropriate sentence.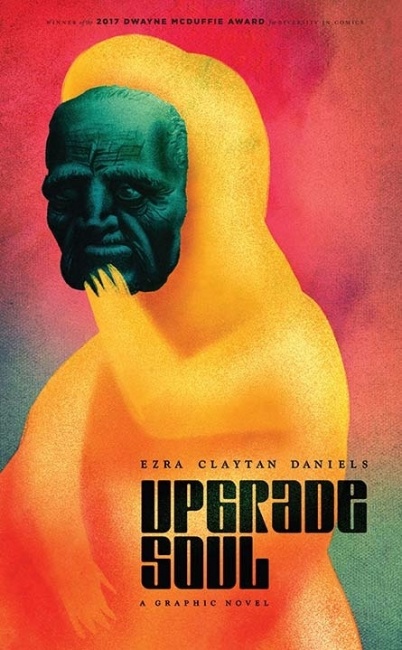 The
Red Sonja
reboot is courting director Bryan Singer.
The Usual Suspects
and
X-Men
helmer is in talks for the film from Millennium Media despite a troubled recent history that includes being fired from
Bohemian Rhapsody
and sexual misconduct allegations (via
THR
). No one has been cast in the film yet, but it did secure a screenwriter, Ashley Edward Miller, who previously worked on
X-Men: First Class
,
Thor
,
Fringe
, and
Terminator: The Sarah Connor Chronicles
(see "
'Red Sonja' Film Lands Screenwriter
").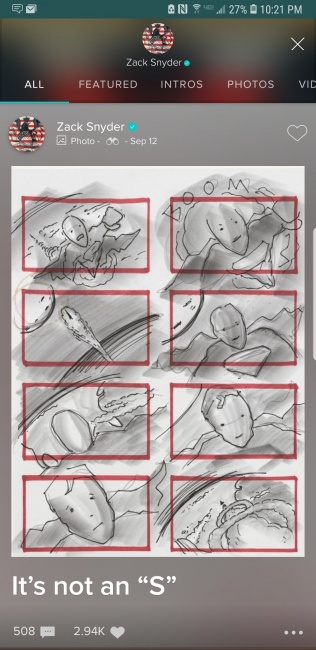 Ezra Claytan Daniels' Dwayne McDuffie Award winner
Upgrade Soul
has been optioned by Adam Goldworm, who produced the film version of Derf Backderf's
My Friend Dahmer
. Daniels will act an executive producer on the adaptation, according to
THR
. The recent Lion Forge release (see "
Lion Forge to 'Upgrade Soul' in September
") centers on an elderly black couple that takes part in a rejuvenation experiment, which goes horribly awry and pits them against deformed but intellectually superior versions of themselves.
{IMAGE_6}There seems to be a game of "will he or won't he" afoot with regard to Henry Cavill's take on Superman. Several major outlets are reporting that Cavill is out after scheduling conflicts with Mission Impossible: Fallout meant that he couldn't cameo in the upcoming Shazam! film. The conclusion is bolstered by rumblings that Warner Bros. is considering a different direction for the character and is presently focused on a Supergirl film, according to Deadline. Cavill himself isn't helping matters by posting cryptic videos on Instagram. Warner Bros. has seemingly denied the Cavill is departing. "We have a great relationship and great respect for Henry Cavill that continues to remain unchanged," a studio spokesperson said. "Additionally we have made no current decisions regarding any upcoming Superman films." Director Zack Snyder, who directed three of Cavill's outings as Superman, took to his preferred social media platform, Vero, to give fans "hope."