This edition of the geek movie update has casting, options, and more.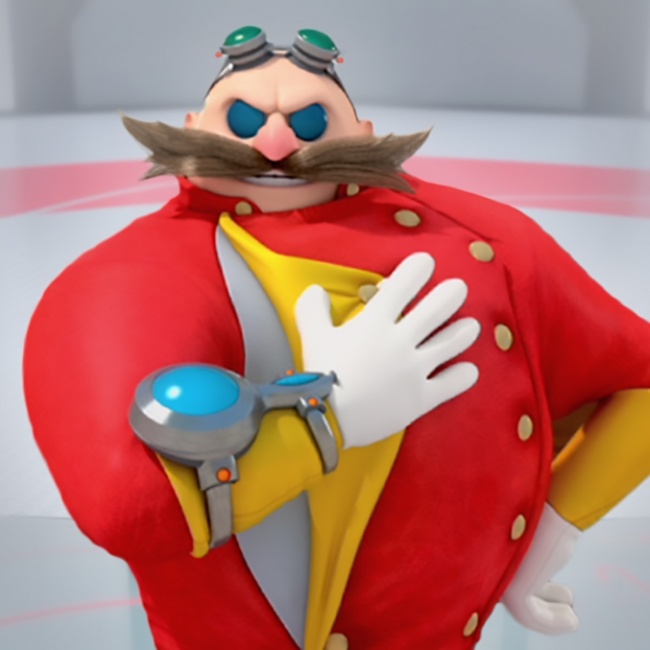 Jim Carrey is in final negotiations to join the cast of Paramount's Sonic the Hedgehog. If cast, Carrey would play villainous mad scientist Doctor "Eggman" Robotnik, according to
The Hollywood Reporter
. He would join James Marsden (
Westworld
) on the Jeff Fowler-directed film (see "
Halle Berry Joins 'John Wick,' 'Deadpool 2' Breakout in 'Godzilla Vs. Kong,' James Marsden to Race 'Sonic the Hedgehog,' Snake Eyes Spinoff, Live Action 'Infidel'
"). The film opens November 15, 2019 (see "
Brian K. Vaughan to Pen Silver Surfer Film, Minn-Erva Cast, Writer for 'Danger Girl,' More 'Jurassic World'
").
Icelandic actor Johannes Haukur Johannesson, who previously had roles in Game of Thrones and Atomic Blonde, is joining the cast of Bloodshot, reports THR. He joins previously cast Vin Diesel (see "Vin Diesel in Talks for 'Bloodshot'"), Eiza Gonzalez (Alita: Battle Angel), Michael Sheen (Good Omens), Sam Heughan (Outlander), Talulah Riley (Westworld), and Alex Hernandez (unREAL). The film will commence shooting in July.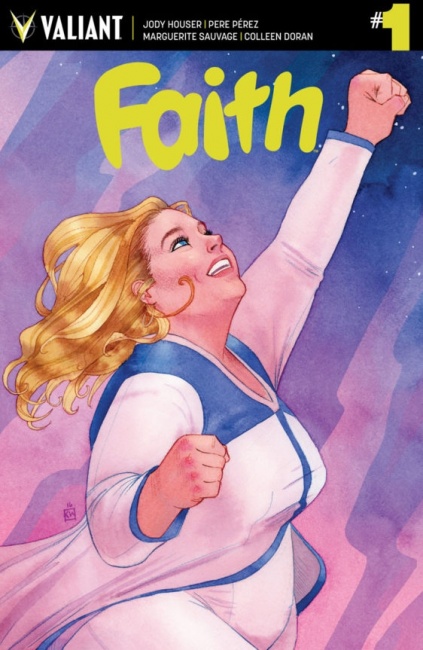 Speaking of Valiant properties, another is headed to the big screen: Sony is developing
Faith
with Neal Moritz, Toby Jaffe and Dan Mintz attached to produce. Maria Melnik (
American Gods
) has been hired to write, according to
Deadline
. The movie will center on Faith Herbert, aka Zephyr, a superhero with the power of flight created by Jim Shooter and David Lapham in 1992. The character was recently rebooted and has headlined several series and a new
Faith
miniseries from Jody Houser and M.J. Kim is set for launch in September (see "
New Series for Bloodshot, Faith, Livewire, and More
").
Wonder Woman 1984 director Patty Jenkins took to Twitter to share the first image of Kristin Wiig as Barbara Ann Minerva, aka villainess Cheetah. In the pic, Wiig (in peak '80s garb) appears to be visiting a natural history museum. In the comics, long-time Wonder Woman nemesis Minerva is an archeologist who has the powers and abilities of the speedy cat but is also cursed with violent animalistic urges. Sneak peeks of Wonder Woman and (see "Silk Headed to the Big Screen?, Lasseter Successors, First 'Wonder Woman 2' Pic, 'Aquaman' Pics") and Steve Trevor (see "First Look at 'Wonder Woman' Sequel") also came via social media. Wonder Woman 1984 will be in theatres November 1, 2019 (see "'Wonder Woman 2' Moved")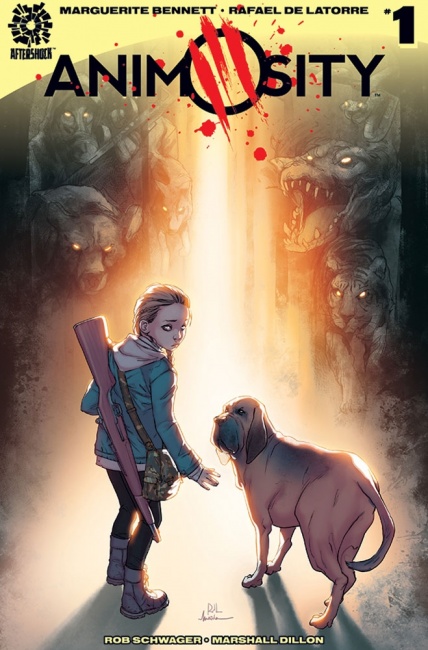 Legendary Entertainment has acquired the rights to AfterShock's
Animosity
. AfterShock's Lee Kramer and Jon Kramer will produce, and Legendary's Jon Silk will oversee the project, according to
Deadline
. The comic, which is written by Marguerite Bennett and illustrated by Rafael de Latorre, is set in a world where animals have developed the ability to think and talk and are using their newfound abilities to exact revenge on humans. An 11-year-old girl and her devoted dog set out from New York City on a dangerous trip to San Francisco.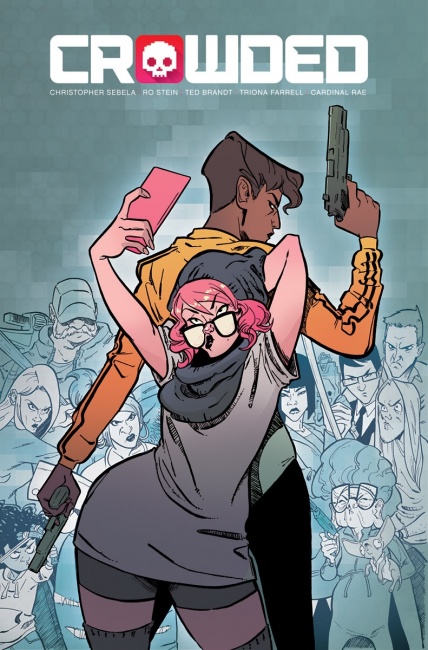 The first issue of Image Comics'
Crowded
isn't in stores until August 15, but Rebel Wilson has optioned the property and plans to star in the film based on the series. She will develop and produce the adaptation under her Camp Sugar banner. Oni Entertainment is also producing. The comic by Christopher Sebela (
Heartthrob, We(l)come Back, Harley Quinn
), Ro Stein and Ted Brandt (
Captain Marvel, Raven: The Pirate Princess
), Triona Farrell (
Runaways, Mech Cadet Yu
), and Cardinal Rae (
Bingo Love, Rose
) is set in a future that runs on a job sharing economy and apps. When Charlie Ellison finds herself the target of a campaign on Reapr, a crowdfunding platform for assassinations, she hires the lowest-rated bodyguard on the Dfend app to help her fend off all of Los Angeles and find out who wants her dead.