The latest geek movies news has casting, franchise expansions, reboots, and more.
John Lasseter, a co-founder of Pixar and chief creative officer for Pixar and Walt Disney Animation Studios, will be leaving Disney at the end of the year. Lasseter took a six-month leave of absence late last year after allegations of inappropriate touching and comments (see "Harassment Round-Up - Geek Culture Businesses"). Upon his return, Lasseter will serve as a consultant until the end of 2018 according to Entertainment Weekly.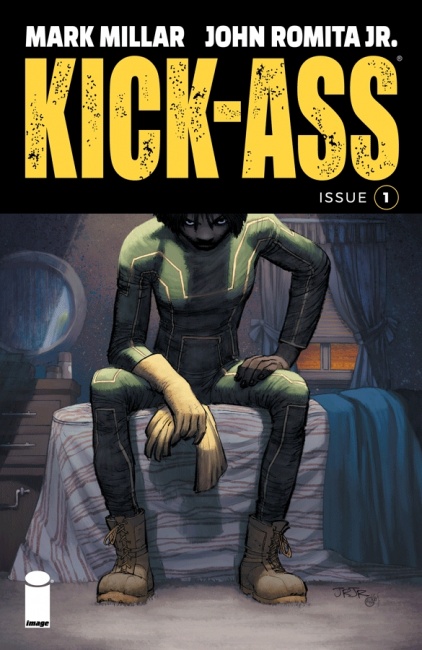 Matthew Vaughn is expanding the
Kingsman
universe and rebooting
Kick-Ass
(via
Empire
). Vaughn, who directed the first two films in the hit
Kingsman
series and is working on a third, has a spin-off prequel called
Kingsman: The Great Game
in the works. The latter will shoot back-to-back with the former. Vaughn's Marv Studios is also working on a film about the American analog to Kingsman, Statesman, and an eight-hour
Kingsman
TV show. As for Kick-Ass, Vaughn hasn't confirmed which incarnation of the character will star in the reboot, but it could be Patience Lee, the black woman at the center of the current series (see "
Black Woman Is 'Kick-Ass'
"). Fan-favorite Hit-Girl may also get a solo outing. Both properties are based on comics by Mark Millar.
Suicide Squad 2 has a new writing crew. The sequel to the 2016 film will be written by David Bar Katz, whose script for The Man in the Rockefeller Suit made the Black List, and Todd Stashwick, who has worked on Gotham and Syfy's 12 Monkeys. They will be working alongside director Gavin O'Connor (see "'Suicide Squad 2' Gets Writer, Director"), according to The Hollywood Reporter. Warner Bros. has several projects drinking from the same well. Breakout Margot Robbie is tied to a number of projects involving Harley Quinn (see "Even More Harley Quinn"), and a solo outing for Jared Leto's version of the Joker was also recently confirmed (see "Jared Leto's Joker Film Confirmed").
Toho's reboot of the Godzilla films will be expanding to embrace the wider world of kaiju. Because of the U.S. films centered on the king of all monsters (see "'Transformers,' 'Godzilla,' 'Witch Boy,' 'Aquaman,' 'Resident Evil'"), Toho will be focusing on the "World of Godzilla" for the next few years instead of working on a sequel to Shin Godzilla (see "U.S. Trailer for 'Godzilla: Resurgence'"), reports Newsweek. The studio is currently working on three animated Godzilla films (see "'Runaways' In, 'Inhumans' Out, Sabrina Cast, 'Animaniacs' Return, 'GOT' Most Pirated, It's Godzilla's World on Netflix") and plans to release movies for a shared cinematic universe every two years after 2021, focusing on other monsters in the oeuvre. Toho is also working on ways to boost merchandising in the U.S. and has a pie-in-the-sky idea for a Godzilla theme park in Los Angeles.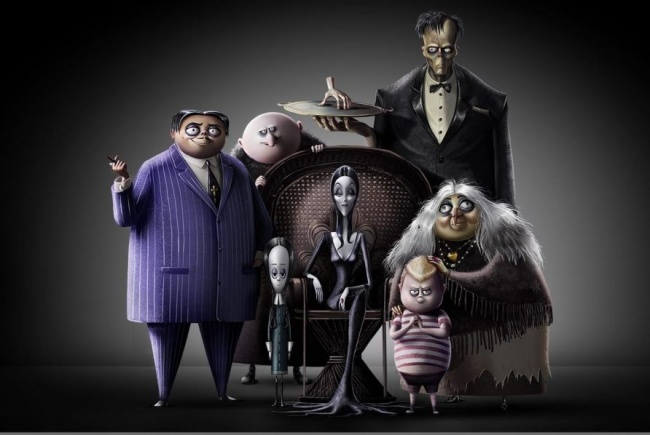 The animated
Addams Family
feature has lined up some heavy hitters to voice the major characters. Oscar Isaac (
Star Wars, Annihilation
) and Charlize Theron (
Atomic Blonde, Mad Max: Fury Road
) lead the pack as Gomez and Morticia Addams, reports
THR
. Additional talent includes Nick Kroll (
Kroll Show
) as Uncle Fester, Chloe Grace Moretz (
Kick-Ass
) as Wednesday Addams, Finn Wolfhard (
Stranger Things
) as Pugsley Addams; Bette Midler as Grandmama; and Allison Janney (
I, Tonya
) as archnemesis, Margaux Needler. Conrad Vernon and Greg Tiernan are directing the film (see "
'Deadpool 2,' 'X-Men: Dark Phoenix,' 'Teen Titans,' Hasbro, More
"), which is directly inspired by Charles Addams' New Yorker cartoons. The film opens October 11, 2019.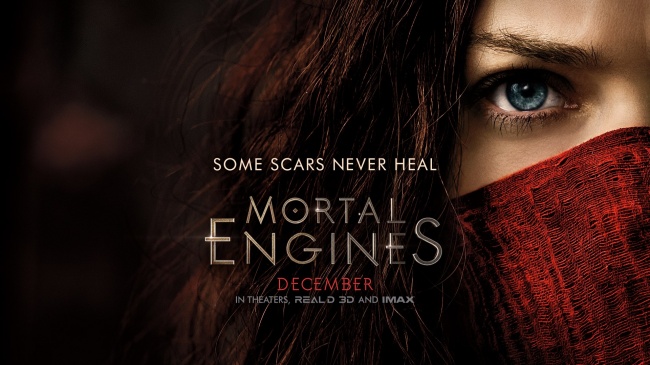 Universal has released a full-length trailer for
Mortal Engines
, Peter Jackson's take on Philip Reeve's series of novels about gigantic mobile cities that roam Earth, preying on smaller towns. The film is led by Hera Hilmar (
Da Vinci's Demons
) as Hester Shaw, Hugo Weaving (
Lord of the Rings
) as Thaddeus Valentine, and Robert Sheehan (
Misfits, The Umbrella Academy
) as Tom Natsworthy. The film opens December 14.