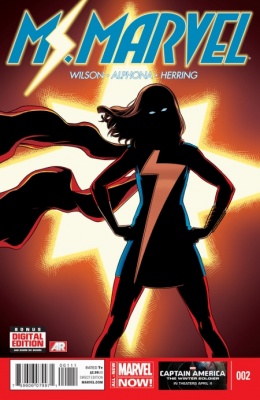 Confessions of a Comic Book Guy is a weekly column by Steve Bennett of Super-Fly Comics and Games in Yellow Springs, Ohio. This week, Bennett looks at comics about Muslims and upcoming movies based on European comics.

Well, I enjoyed the second issue of Ms. Marvel as much as I did the first, even if the little talking hedgehog with the Hulk Hands didn't get a larger role as I had hoped (sadly, he doesn't even make a cameo appearance). My attitude about this comic has mostly been "it's about time," but upon reflection I don't think that I've given Marvel nearly enough credit for doing it. Because it would have been easy enough for them to think this project more trouble than it was worth, seeing as how it seems like anytime anyone does anything involving Islam or Muslims in the popular culture it's sure to be considered problematic to somebody somewhere. Like ABC Family. They released news about a pilot for a show called Alice In Arabia and only a week went by until, according to a piece in The Hollywood Reporter, "ABC Family Scraps Alice Arabia Following Muslim Outcry." Supposedly it was over one group's "concerns about potential stereotyping" which is understandable given that the premise, "American teenage girl kidnapped by her extended royal Saudi family and forced to live with them" makes the show sound like a tween version of Not without My Daughter: The Series.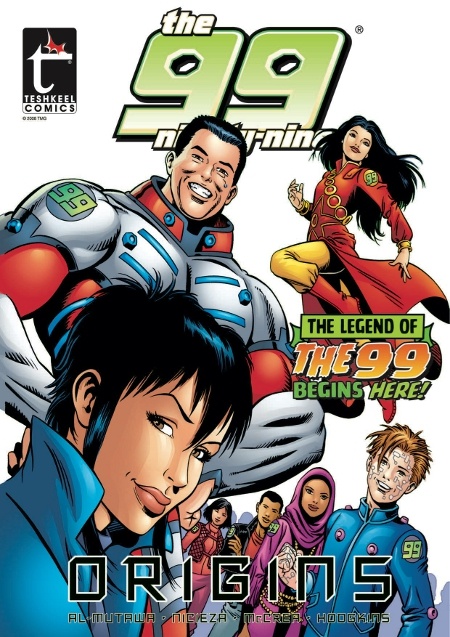 Or take Teshkeel Comics'
The 99
. I've been writing about the creation of Kuwaiti psychologist Dr. Naif l-Mutawa, the superhero team designed to "take back Islam," since 2006. The title refers to the 99 attributes of Allah, universal values like generosity and mercy, and the series promoted social justice and peace. You couldn't ask for a better intended comic but in this country it's been regularly accused of being "Muslim propaganda" intended to "indoctrinate our children." Which is probably why the animated series based on it never aired on The Hub as was announced.
So it's kind of ironic, and more than a little sad, that according to a piece on the
Robot 6
section of the
Comic Book Resources
website "
Saudi Arabia bans 'The 99' animated series
." Apparently Saudi Arabia's Permanent Committee for Scholarly Research and Ifta issued its decision, saying "People who want to teach others about God's attributes should use legitimate ways." Which must have been kind of embarrassing for them, seeing as how at the time, the cartoon was already running on the Saudi-owned television channel MBC3. The piece also reported that a Kuwaiti attorney had filed suit calling for "the arrest of everyone connected with the series and for putting them on trial."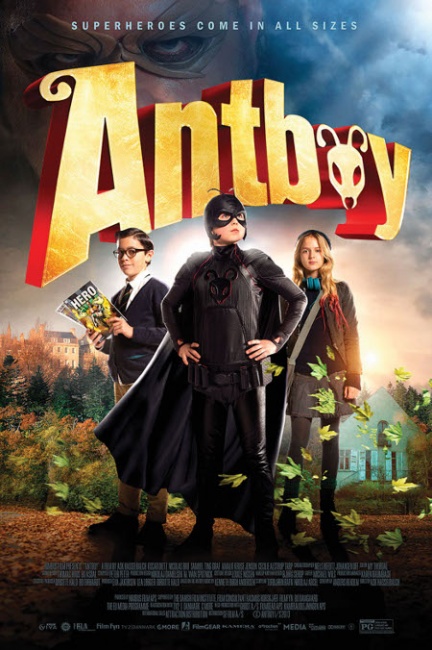 While we're all (well, some of us are) waiting for the
Ant-Man
movie (see "
Disney Moves 'Ant-Man' Into Vacated 'Batman/Superman' Spot")
we can see
Antboy
, according to another
Hollywood Reporter
piece that caught my attention "
Cinedigm Acquires U.S. Rights to 'Antboy
.'" The film, "based on Kenneth Bogh Anderson's acclaimed comic book series," will get a limited theatrical release in Los Angeles, Dallas, Denver, Phoenix and Seattle. Unless, of course Marvel decides at the last minute that the film is somehow a threat to their character.
Antboy
is about a 12 year named named Pelle who "is bitten by a super-ant and develops extraordinary powers. He transforms from the shy and ordinary boy he once was, rescues the girl of his dreams, and ultimately combats super-villain 'The Flea.'" If you do a little digging you'll be able to find an English version of the trailer online which shows that one of Antboy's superpowers is acidic urination. It also otherwise shows the film to good advantage, making it look like an enjoyable family film that US audiences could enjoy. I could imagine any American kids cable network acquiring it, if they can only get over the whole "it's a foreign movie" angle. It's exactly the sort of film I myself will undoubtedly be watching on Netflix via instant streaming two years from now.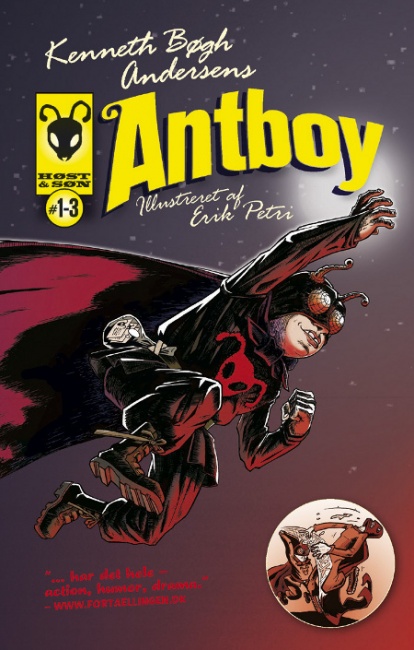 For a while there I had some trouble confirming that the film was in fact based on an actual comic, but I finally discovered that, yes, there apparently is a very popular Danish comic called
Antboy
, created by Anderson and drawn by Erik Petri. Interestingly a translated Danish website describes the bullied Pelle as a "hoe chicken of the first order," which I think I understand in context though I'm guessing that something might have been lost in translation.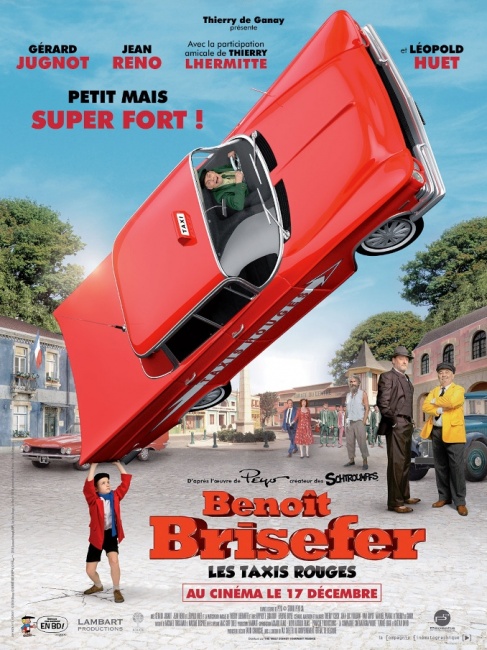 And while we're on the subject of European movies based on European comics, I'm also really looking forward to
Les Taxis Rouges
. It's an adaptation of
The Red Taxis
, the first book in the
Benny Breakiron
(known in Europe as Benoit Brisfer) series by Peyo, creator of
The Smurfs
. I'm on record as being a big fan of the English version by Papercutz (see "
Review: 'Benny Breakiron #1: The Red Taxis' HC
") and from the footage posted online it appears to be a beautiful recreation of the early 1960's Paris. I'm hoping that the film will help build awareness for the comic, both in America and around the world.
The opinions expressed in this column are solely those of the writer, and do not necessarily reflect the views of the editorial staff of ICv2.com