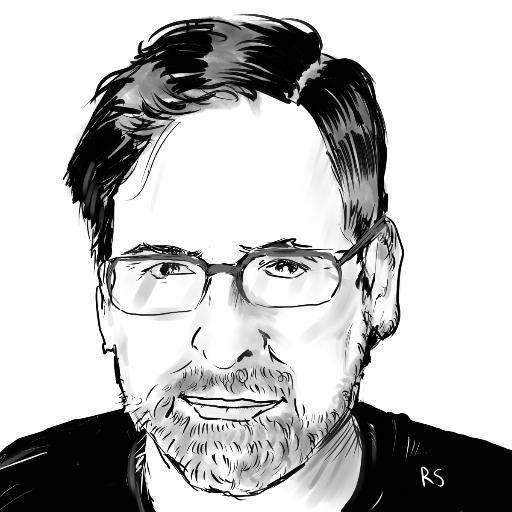 For a while in the late Aughts, the Apple iTunes Store model was the predominant way to buy digital content: individual items from an enormous catalog, priced to buy one at a time. Then along came Netflix, with unlimited access to a more curated selection for a monthly price that adds up to a fraction of what the content would cost by the piece.
While the Netflix model has not supplanted digital purchasing or pay-per-view, especially for new releases and deep cuts that don't make it into the relatively shallow assortments of streaming services, it has definitely gained momentum among consumers and paved the way for Netflix, Amazon and their ilk to become platforms for original content as well.
Is the same shift happening in the world of digital comics and graphic novels? Streaming and digital subscription services have been around for a while, but the vast majority of transactions during the 2010-2014 years of market growth were individual sales through comiXology's storefront.
Recently, however, more players – including comiXology – have been experimenting with the monthly fee model. These include comics publishers, standalone apps and platforms, as well as services like Scribd and Crunchyroll that include comics and manga among other content offerings.
ComiXology debuted its comiXology Unlimited service in May 2016 (see "ComiXology Launches Amazon Prime of Comics"), offering thousands of titles from nearly all the top non-DC/Marvel publishers for a flat $5.99/month. Though the Amazon subsidiary took some ribbing in the comics press for placing limits on its "unlimited" program, the company has always been straightforward about the subscription plan being a low-risk sampling service designed to expose fans to new titles. And frankly, at the price point, it's too good a bargain to complain about.
"Figuring out where to start reading comics can be overwhelming," said comiXology CEO David Steinberger at the time of the launch. "But with comiXology Unlimited's broad selection and great price you can take your time to explore and find books you'll love."
According to the company, comiXology Unlimited is beating all expectations in its first half-year in operation, with new content cycling through the site each month.
ComicBlitz is a startup that launched in October 2015, promising a more expansive, truly unlimited service. The monthly $7.99 subscription offers full access to the company's entire catalog, which includes over 4000 issues from publishers like Valiant, Dynamite, Abrams ComicsArts, and recent addition IDW. ComicBlitz does not see itself as a competitor in the realm of new releases, but rather a way for publishers and creators to monetize slow-moving back-catalog titles and turn more casual fans of comics properties into comics readers.
"Part of our goal is to create fans for new titles that they wouldn't see," says ComicBlitz CEO Jordan Plosky. "Then they become buyers of trades, new issues, merchandise, etc. For publishers, it's a promotional tool, like Free Comic Book Day, but without the expense of printing up books and with some revenue attached" (see "Interview with ComicBlitz's Jordan Plosky").
On the publisher side, Marvel Entertainment has one of the best flat-rate deals with the Marvel Unlimited program: $9.99 per month (occasionally discounted) buys unfettered access to over 17,000 issues dating from the Golden Age to six months ago. A new Discover feature provides easy entry points for new readers and suggestions for longtime readers to find buried gems or classic storylines from years' past.
"We've seen some meaningful growth this year for Marvel Unlimited, from fans subscribing to read the original Civil War crossover to Star Wars fans wanting to read more about a galaxy far, far away to those looking to check out the latest Iron Man or Spider-Man ongoing series," Jim Nausedas of Marvel said. "We're constantly looking to expand our membership with lots of ways to entice fans to become MU subscribers and with some great additions to Marvel Unlimited planned next year, 2017 is going to be great!"
Since Marvel doesn't currently participate in other subscription-based platforms, this is pretty much the only way to go if you're a Marvel fan.
Archie Comics was way ahead of just about everyone on digital subscriptions, even including new issues on the day of release.
"We're very pleased with our subscriber plans, which aren't limited to just the Archie app - we also participate in programs like comiXology Unlimited," said Alex Segura, Archie Comics SVP - Publicity and Marketing. "As a brand, we've always pushed to make Archie and our stories as available as possible, be it through comic shops, bookstores, and digital a la carte or subscription options."
Segura says Archie recently relaunched its app to provide its growing digital readership with a choice between a more "streaming" option and the traditional buy-as-you go. "Digital has been and continues to be a very important area of growth for us, and we're excited to see what's in store," he said.
IDW is always looking for ways to get their comics in front of new audiences, and were early adopters of various distributor-based subscription plans.
"We had a great launch with comiXology Unlimited and are very happy with the results," said Jeff Webber, Vice President of Licensing, Digital and Subsidiary Rights at IDW. "We are now adding partners such as ComicBlitz and others to be announced soon. Our goal is to offer a selection of back-catalog books to new fans through a few key subscription distributors."
Webber observes that subscription models are a trade-off between single issue retail pricing and a larger volume of subscribers. "New readers are often more price sensitive, especially when they are not familiar with a title," he said, "so this is a strong way to increase the overall audience for IDW brands, and call out gems that someone may have missed."
Subscribing the Future. While everyone interviewed for this article reported positive results from their subscription programs, no one believes that this is going to be the main delivery model for digital comics – especially new titles. It's a way for publishers to capture some small revenue streams from their back catalog from people interested in reading rather than collecting the older work, and a low-cost entry point for the comics-curious.
The opinions expressed in this column are solely those of the writer, and do not necessarily reflect the views of the editorial staff of ICv2.com.
Rob Salkowitz (@robsalk) is the author of Comic-Con and the Business of Pop Culture.