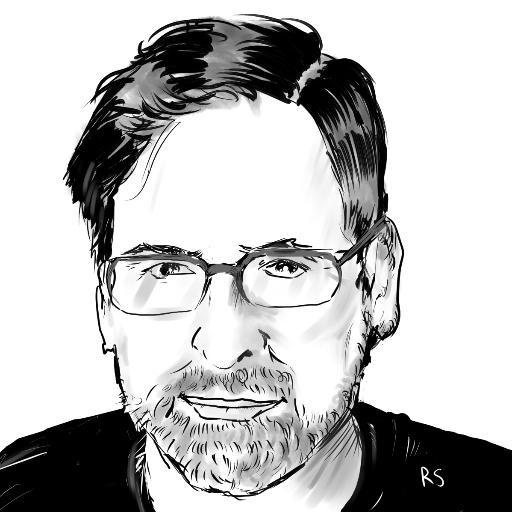 In a move likely to cause ripples in the convention business on both sides of the Atlantic, ReedPOP today announced it has acquired MCM Central, producer of the largest fan conventions in the UK including the flagship London Comic Con. According to ReedPOP, the acquisition will "take place immediately and its impact will begin to be seen and felt on all 2018 events."
The MCM group runs show in London, Birmingham, Manchester, Glasgow, Liverpool and Belfast year round, drawing an estimated 300,000 fans.
"Joining the ReedPOP Family."
MCM Comic Con, co-founded by Bryan Cooney, ran its first show, then known as the London Expo, in 2002. In 2004, it rebranded as London MCM Expo – the 'MCM' standing for 'Movies, Comics, Media'; and in 2005, it took the first steps that would transform it from a collectors' and autograph event into a comic con, with the addition of dedicated comics and anime areas plus film and TV content. More recent years saw MCM spread its wings, launching events across the UK.
"Everyone at MCM is delighted to be joining the ReedPOP family." said Cooney. "I have visited NYCC many times and thought how cool would it be to work with [Global head of ReedPOP] Lance [Fensterman] and ReedPOP. Today, all my wishes are granted. I look forward to launching MCM into a higher orbit of popular culture's greatest shows alongside ReedPOP."
Con geopolitics.
Acquiring MCM is a huge move for ReedPOP in both relative and absolute terms. ReedPOP has been expanding overseas for the past several years, launching or acquiring shows in Europe, China, India, South Korea, Australia and South America in addition to running some of North America's biggest events, including New York Comic Con, Emerald City Comic Con, C2E2 and the PAX franchise. ReedPOP also runs the successful Star Wars Celebration, demonstrating capabilities to work with franchise partners on licensed events.
As the fan convention business has become a multi-billion dollar industry and an important cog in the media/entertainment ecosystem, more players want in on the action. The last few years have seen FanExpo, a division of tradeshow giant Infoma, has been buying up shows in Canada and the US. Former NYCC showrunner Greg Topalian debuted Left Field Entertainment, acquiring Washington, DC's popular AwesomeCon in 2015. Wizard World has extended itself into secondary and tertiary markets in the US with mixed results. Former Wizard World founders Gareb and Stephen Shamus just announced their own new venture, Ace Universe, while ex-Wizard World CEO John Macaluso announced Fandemic.
And, of course, no one knows whether Comic-Con International harbors plans to expand beyond California, although they certainly have the wherewithal to do so if they choose. MCM, as the preeminent brand in the critical UK market, represented the prime target for any of these companies. Sources say there were multiple offers on the table, but ReedPOP walked away with the goods. Terms of the deal were not disclosed.
The limits of expansion?
MCM reaches just about every large market in the UK, including two shows a year in London. Assuming ReedPOP runs those events with its typical operational precision, it's hard to see room for a large scale competitor moving in.
If that's the case and the UK is basically locked up, there really aren't too many more blue sky opportunities for 75K or larger shows to establish themselves in English-speaking regions. India may be a growth market, but doing business there remains challenging, especially for foreign companies. Double that for Nigeria. Australia, New Zealand, and South Africa (which already have local events, some run by ReedPOP); they don't add up to much, and their distance from North America make them cost-prohibitive if they can't get a critical mass of attendance. Foreign language markets can be daunting for American-style conventions for other reasons, although that has not stopped organizers from experimenting.
So where does that leave ReedPOP's competitors, especially Comic-Con International? Reed's recent announcement of a fall show in Philadelphia (see "
Con Comings and Goings
") blocks a promising opportunity in a key East Coast metropolis. Independent shows in Texas and Florida have mostly been gobbled up. Of the remaining independent big North American shows, Denver is a non-profit; Salt Lake City is embroiled in a legal battle with CCI; longtime comic conventions like Baltimore, Charlotte and Detroit's Motor City Con seem happily locked into their size and scale as comics-centric rather than media events.
"The addition of the MCM brand extends the reach and influence of the ReedPOP portfolio and further solidifies our place as the number one producer of fan events across the globe," said Fensterman in the announcement.
Further solidifies
might be an understatement in this case. If the MCM deal works out the way both sides envision, this could be the deal that won ReedPOP the future of the fan convention industry worldwide, leaving everyone else with table scraps.
- Rob Salkowitz (@robsalk) is author of Comic-Con and the Business of Pop Culture.
The opinions expressed in this column are solely those of the writer, and do not necessarily reflect the views of the editorial staff of ICv2.com.