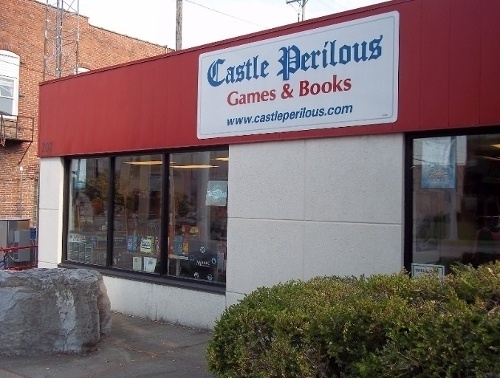 Rolling for Initiative is a weekly column by Scott Thorne, PhD, owner of Castle Perilous Games & Books in Carbondale, Illinois and instructor in marketing at Southeast Missouri State University. This week, Thorne offers some thoughts on this year's International TableTop Day.
With the release of
Magic: The Gathering: Dominaria
, the Pre-Release for
Pokemon TCG: Forbidden Light
and the Sneak Peek for
Yu-Gi-Oh! TCG: Flames of Darkness
all taking place this weekend (well, in fairness, the
Pokemon
Pre-Release could have taken place anytime in the past week; unlike Sneak Peeks and
Magic
Pre-Releases, the Pokemon Company gives stores quite a bit more flexibility when deciding when they want to run Pre-Releases for new sets),
International TableTop Day
got pushed a bit to the side, at least here. However, I see over 850 retailers listed on the website as participating and another 300+ community events. Unfortunately, only the stores that come up during a particular search show up on the map. Choosing "all" does not populate the site's locator map with all of the places participating.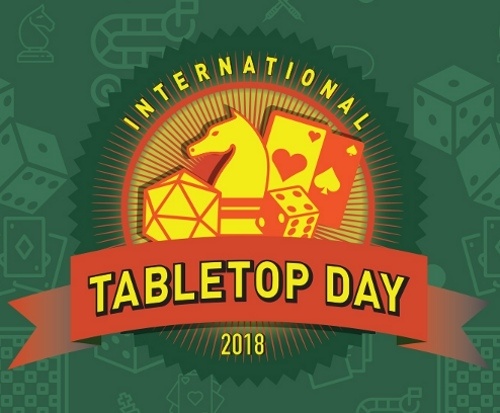 I am a big fan of anything that promotes tabletop gaming and have participated in International TableTop Day since the event's inception and have watched it go from boxes full of promotional items and copies of demo games, a lit sign and live streaming interviews with game stores hosting events (still some hard feelings over that last one) in year one, to this year ordering a box of promotional table tents and stickers directly from Geek & Sundry and promotional game-related items (several for games my
customers had never heard of
) from the distributor of your choice.
Some stores embraced the event and put a lot of effort into it, some stores signed up for the event and put minimal effort into it, and some stores skipped the official event, making the day a non-Geek & Sundry-related event. Some stores saw no or minor sales bumps (molehills) and some stores reported the best sales day of the year so far (mountains). We fell somewhere in the center as we brought in the promo materials from G&S and some of the promo items through distribution, none of which generated any interest among our customers but we did manage to get a local game designer in to demo his soon-to-be-released (Kickstarter funded) game and wound up having one of our best sales days of the year so I am going to rate us rolling hills.

Here are three recommendations for next year, as I really like the event and think someone could make it a high quality national event on the scale of Free Comic Book Day or Free RPG Day.
Central co-ordination. Having two different sources for items for the event made it harder than necessary to run. We ordered table tents etc. from Geek & Sundry and giveaways through distribution, making it hard for Geek & Sundry to know who was participating and who had promotional items for games. I only saw three stores listed on the website as having the promotional game items and one of those wasn't really sure as to why it was listed.
More communications. In previous years, we received lots of communication from G&S regarding promoting the event and getting venues listed on the website. This year, other stores may have received info on listing but we received nothing, so had no idea we could list ourselves as a participating store. Have someone responsible to nudge stores (and other venues) to participate.
Make the live stream public. I wanted to run Geek & Sundry's livestream of their events on the store television, but turns out you had to subscribe to the G&S Twitch channel in order to do so. I realize G&S wants people to sign up, but use ITTD to encourage people to sign up, don't make them sign up to see the event.
From what I have heard, stores that participated in ITTD at least got molehills out of the event. Here's hoping we see a lot of mountains next year.

The opinions expressed in this column are solely those of the writer, and do not necessarily reflect the views of the editorial staff of ICv2.com.