This week's home entertainment releases include Ron Howard's underrated Solo: A Star Wars Story, the basketball comedy Uncle Drew, plus the first season of the intriguing X-Men-based TV series The Gifted, and perhaps the worst gangster film ever made.
Theatrical Movies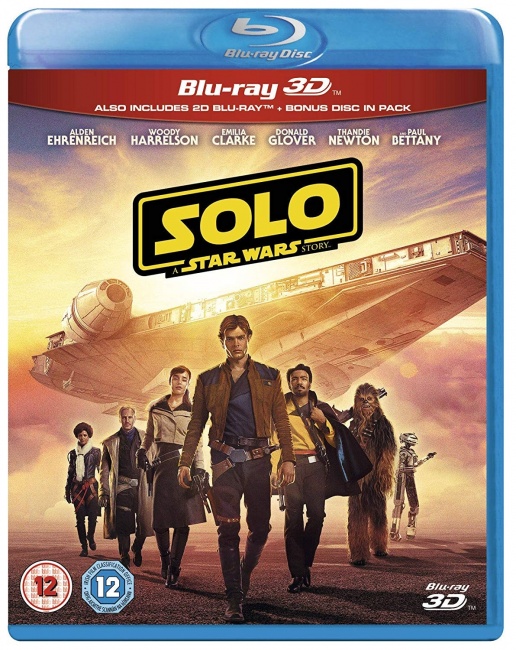 This week's big release is
Solo: A Star Wars Movie
(Disney, "PG-13," $29.98, BD $44.98, 3DBD $49.99), which is the first of the revived
Star Wars
films to disappoint at the box office (though it still made $213.3 million here in North America). During filming, Disney/Lucasfilm replaced directors Phil Lord and Chris Miller with Ron Howard, and heavy re-shooting ballooned the film's cost—and undoubtedly damaged its reputation. Nevertheless
Solo
turned out to be a well-made film that will take its place in the Star Wars canon. Disney released
Solo
way too soon after the controversial
Last Jedi
, and the studio paid a big price at the box office—but those who enjoyed the other new Star Wars films, will find much to like in
Solo: A Star Wars Story
.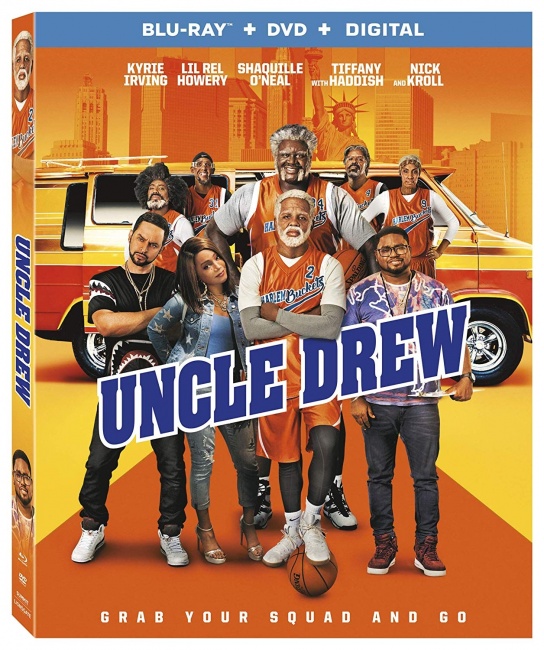 Those who like basketball comedies (and the Harlem Globetrotters, the source from which all round ball humor flows) should check out
Uncle Drew
(Lionsgate, "PG-13," 103 min., $29.98, BD $34.98, 4K $39.99), which centers around a legendary basketball tournament at Rucker Park, and features a cast of current (and former) basketball greats including Kyrie Irving, Shaquille O'Neal, Lisa Leslie, and Reggie Miller.
Otherwise it is slim pickings in this category. Gotti (Lionsgate, "R," 104 min., $18.98, BD $24.98) stars John Travolta as the "Dapper Don" in a long-gestating biographical crime film that is likely the only gangster film ever with a 0% positive rating on review aggregator Rotten Tomatoes.
TV on DVD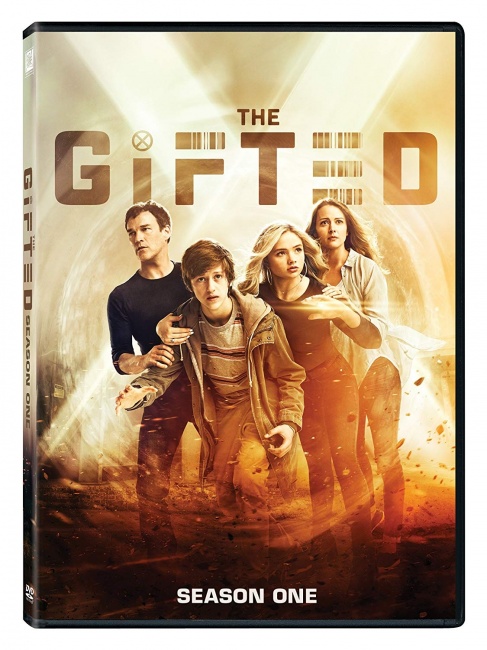 This week's top geek-centric release is
The Gifted: Season 1
(Fox, $29.98), which collects the first 13-episode season of the
X-Men
-related series that is one of the best Marvel-based TV series yet. In comparison with the other mutant-based Marvel series,
Legion
,
The Gifted
is tied much more closely to
X-Men
world, especially when it comes to the persecution of the mutants.
Also of interest is Mystery Science Theater 3000: The Lost and Found Collection (Shout Factory, 600 min., $59.98), which presents six grade Z films that get the MST3K treatment (The Crawling Eye, Mad Monster, Man Hunt in Space, The Beatniks, Blood Waters of Dr. Z, and Final Justice). These have all been previously released, so check the titles in any MST3K sets you might already have.
Contemporary series with sets coming out include: the Fox "first responders" show 9-1-1: Season 1 (Fox, 437 min., $24.98); the Showtime D.A. vs. Wall St. fraud saga, Billions: Season 3 (Paramount, 684 min., $29.99); and the revived primetime soap opera Dynasty: Season 1 (Paramount, 926 min., $35.99).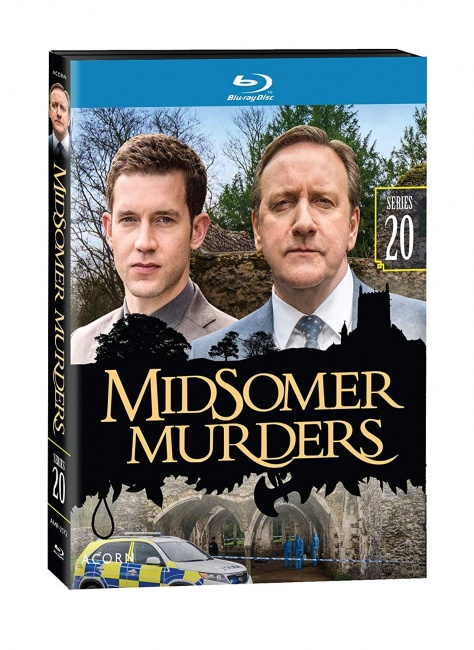 The best offering from overseas this week is
Midsomer Murders: Series 20
(Acorn Media, 598 min., $49.99, BD $59.99), which contains six feature-length mysteries set in the picturesque English countryside including the Gothic "Ghost of Causton Abbey" episode that deftly mixes micro-brewing and murder.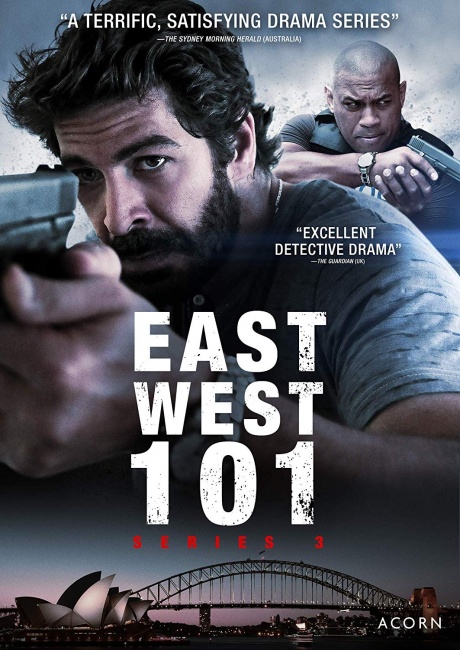 Also of interest is the gritty Australian police drama
East West 101, Series 3
(Acorn Media, 377 min., $39.99), a procedural set following the adventures of Sydney's Major Crime Squad.
Anime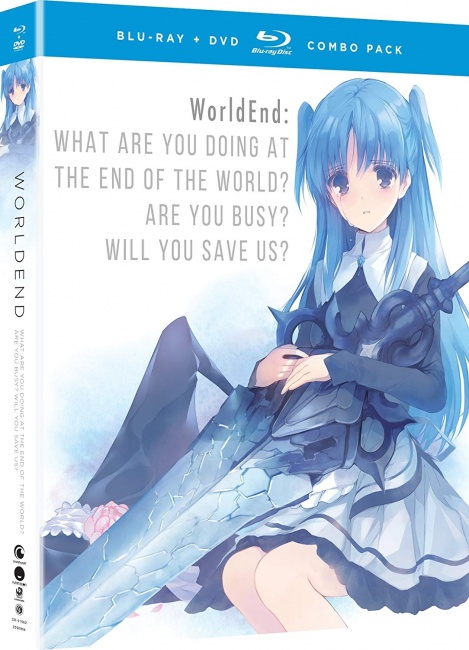 New anime series out this week include
WorldEnd: What Are You Doing At the End of World? –The Complete Series
(Funimation, "TV-14," 300 min., BD/DVD Combo $64.98), which collects the 12-episode 2017 anime from Satelight that is based on the series of dystopian science fiction novels by Akira Kareno set in a world where the only remaining humans hide out in floating cities.
Also new are Brave Witches: The Complete Series (Funimation, "TV-MA," 300 min., BD/DVD Combo $64.98), which collects the 12-episode 2016 series from Silver Link that is a spin-off from Strike Witches multimedia franchise (and the action in the Brave Witches anime takes place between the first and second seasons of the Strike Witches anime series); the intriguing steampunk spy saga, Princess Principal Complete Collection (Sentai Filmworks, "TV-14," 300 min., BD $69.98), which collects the 12-episode 2017 series from Studio 3Hz: and the Scum's Wish Complete Collection (Sentai Filmworks, "TV-MA," 300 min., BD $69.98), a 2017 series from Lerche that is based on the sexy seinen manga by Mengo Yokoyari (published here by Yen Press).
Continuing series due on Tuesday include: One Piece: Collection 22 (Funimation, "TV-14," 600 min., $34.98), which collects the previously released episodes 517-540 of the long-running pirate anime based on the manga by Eichiro Oda and presents them at a lower per-episode cost; and the science fiction saga Gintama: Series 3, Part 2 (Funimation, "TV14," 625 min., $54.98), which includes episodes 292 to 316 of the 365-episode series produced by Sunrise.