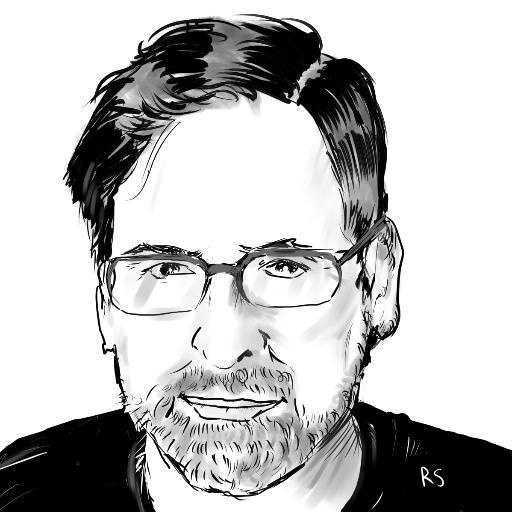 There's a fine line between straining at the seams and coming apart at the seams; New York Comic Con (NYCC) has made its living on that line for the past several years, and 2018 was no exception. The 13th edition of ReedPOP's flagship convention that wrapped up Sunday once again left six figures' worth of fans exhausted and satisfied, and hundreds of exhibitors, artists, guests and partners counting their money. It also taxed the limits of growth imposed by the Javits Center and its environs.
The Good.
NYCC, located in the publishing capital of the world, New York City, unsurprisingly remains the premier pop culture show for publishers. The show floor featured big booths from all the majors, including a massive DC installation at the south end of the Javits showcasing their media projects and new streaming service. Humanoids led a parade of interesting but not earth-shattering comic and book trade announcements with the launch of its new direction led by art director John Cassaday and editor-in-chief Mark Waid (see "
Humanoids Unmasks Superpowered H1 Universe
").
NYCC may also be the best show in North America for art and artists. The gigantic Artist Alley, relocated from the now-defunct North Pavilion to the lower level of the Javits Center, featured a much better layout than last year, with wider aisles and better traffic flow. Artists I spoke to reported brisk sales, particularly on Thursday and Friday. Same for the collectible comics and toy dealers who still command a significant chunk of real estate in the exhibit hall, making NYCC a much better, more accessible destination show for hardcore collectors than San Diego in recent years.
Finally, the Harvey Awards made their NYCC debut on Friday night with a simple, streamlined ceremony that presented only six awards and three lifetime achievement honors (see "
Harvey Awards Go to 'Monstress,' Black Panther Movie
"). Organizers explained this year's closed, invitation-only event was a beta-test for more ambitious presentations to come. The Harveys made a smart choice to recognize work in broad categories, rather than individual creative roles, which are already covered by the Eisners and other honors. This year's categories seemed a bit arbitrary, making unneeded distinctions in distribution channel (print vs. digital) and country of origin (US, Asia, Europe), while dumping a bewildering range of different types of material into the "book of the year" and "best adapted work" categories. Nevertheless, the quality of the nominated and winning material was beyond dispute.
In time, the rejuvenated Harveys could fill a needed role for the publishing industry and public perception of comics by sorting the awards into genres (e.g., best superhero work, best non-superhero genre work, best memoir or biographical work, best general non-fiction, best adapted work), thereby acknowledging the breadth of the comics medium while comparing work with similar artistic goals. The fact that they are now a part of NYCC bodes well for the increasing influence of both the awards and the convention on comics culture, and elevates NYCC beyond its economic footprint.
The Bad.
Faced with a hard cap on the available space in the Javits Center, ReedPOP took a gamble to expand the size of the show by launching a separately-ticketed companion event, Anime Fest @NYCC x Anime Expo, ten blocks north at Pier 94. This did not work out on a number of levels. The two venues were not close enough for Anime Fest to act as a pressure-release for the main NYCC show floor, and most NYCC fans either didn't know or didn't care about the Asian-focused event taking place a few blocks away.
I didn't make it to the Anime Fest, but received comments and photos from fans showing a nearly empty show floor and no entry lines mid-afternoon on both Friday and Saturday, despite a decent set of dealers and programming. Being segregated into a second-class facility and a late-added afterthought of an event didn't sit well with die-hard manga fans, and exhibitors could not have been overjoyed about the arrangement either. ReedPOP at one point claimed that Anime Expo had "sold out" on Saturday afternoon. That does not seem like a meaningful claim based on the evidence. Luckily, New York-area fans of Japanese pop culture don't have long to wait before Anime NYC, launched last year by LeftField Media and CrunchyRoll, returns with a big show at the Javits in a couple of weeks.
The Ugly.
A few factors beyond anyone's control put a dent in the experience of some fans this year. A cluster of shiny new skyscrapers is rising up across the street from the Javits Center, which will eventually transform the previously bleak, isolated stretch along the Hudson River into a vibrant part of the city. But that day has not yet arrived, and the already barren stretch of streets west of 10th Avenue was a maze of bottlenecks and detours, clogged with construction vehicles, trucks and busses during the hours most fans were arriving for the show. The weekend closure of the #7 subway stop serving the Javits Center didn't help either, as it forced fans commuting from other neighborhoods of the city to walk from 8th Avenue, adding to the pedestrian congestion.
Number two on the list of unpleasantness, and number one on the minds of many female fans, are the completely inadequate bathroom facilities at the Javits Center. The men who built that glass-ceilinged structure did not seem to plan for at-capacity events where half the attendees were women. At peak hours, wait times for women's or family bathrooms could stretch to 45 minutes, which sometimes prompted an informal all-gender policy to prevail in the men's rooms. Although no one raised a stink, this was not ideal, and nor were the port-a-potties set up by the North Exit, which many fans noticed only as they were leaving. But if you want to have a giant fan event in New York, the Javits is the only game in town and those are the rules.
Fortunately, the Javits Center is slated for some much-needed expansion and renovation early next decade, which will help relieve some of the strains that have become apparent now that NYCC has matured into a full-fledged behemoth of a show. Unfortunately, the two expectations that come with a show this size – that it keeps getting bigger
and
keep getting better – will be at odds until the building and the city can catch up to the demands imposed by an implacable, and ever-growing, East Coast fandom.
The Confusing.
ReedPOP has been publicizing a gigantic number, something like 250,000, as the attendance at the show. My understanding is that this figure counts "tickets sold," or, as ReedPOP Event Director Mike Armstrong told me last week, "every fan interaction with the brand," including daily convention badges (4-day badges still count as one ticket, but not many were available) and offsite ticketed events like Studio @NYCC, AnimeFest or the big panels held at Hammerstein Ballroom or Madison Square Garden. Fans holding multiple tickets are counted multiple times. The sheer number of separately-ticketed events on offer almost guarantees that most attendees will have 2, 3 or more "tickets."
Consider also that the total capacity of the Javits Center is about 70,000 including event staff, exhibitors, pros, press and security. By comparison, San Diego Convention Center's capacity is 125,000; Las Vegas Convention Center holds 200,000.
There's no doubt that NYCC was full-to-bursting this year, and the offsite events added to an already large attendance. It's also clear that ReedPOP's strategy of selling multiple tickets on a combined badge was a huge success, and that quarter-million number reflects extremely well on their ability to attract and upsell fans. Unfortunately, without a clear count of unique attendees, exhibitors and partners lack visibility into how many actual customers they can expect to encounter at the show over the course of the weekend, and makes apples-to-apples comparisons with other events more difficult.
The opinions expressed in this column are solely those of the writer, and do not necessarily reflect the views of the editorial staff of ICv2.com.

Rob Salkowitz (@robsalk) is the author of Comic-Con and the Business of Pop Culture.