The first weeks of the year are hardly prime time for home entertainment releases, but there are a few items of interest including a raucous comedy from Kevin Hart and Tiffany Haddish, the Tarantino-esque neo-noir Bad Times at the El Royale, the first season of the Stephen King-inspired Castle Rock, and The Oath, a biting political satire.
Theatrical Movies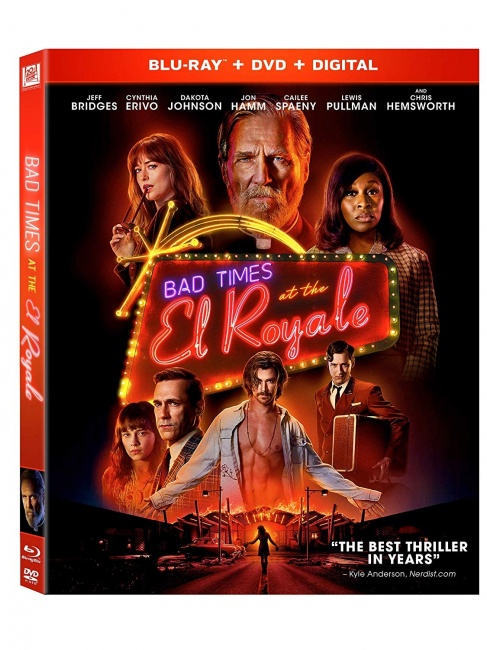 This week's movie releases are led by Drew Goddard's neo-noir thriller
Bad Times at the El Royale
(Fox, "R," 141 min., $29.99, BD $34.99, 4K $39.99), which is perhaps, a too obvious homage to Quentin Tarantino with its sudden jolts of graphic violence, oldies soundtrack, and meaty character roles, but there are worse models to imitate, and, though some may find this film at least a half-an-hour too long, fans of the noir genre will find much to like in the film's great ensemble cast and nimble narrative twists and turns.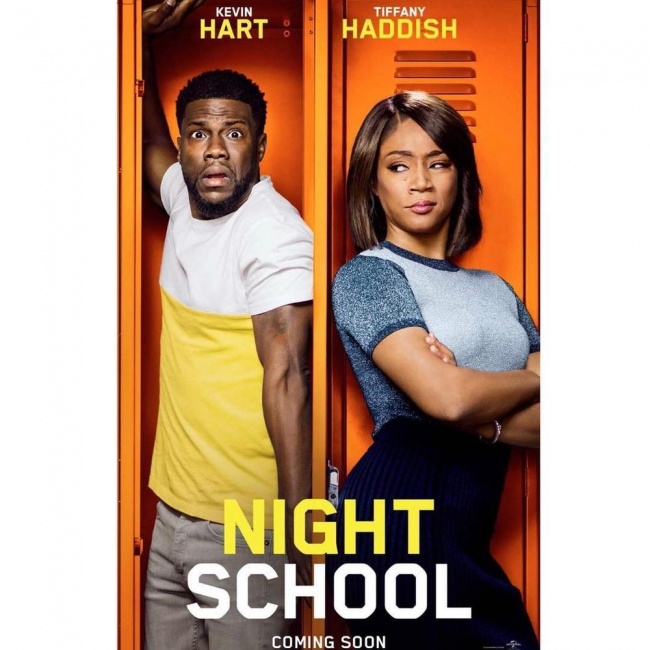 Also of interest is the Kevin Hart/Tiffany Haddish comedy
Night School
(Universal, "PG-13," $29.98, BD $32.99, 4K $39.99), a predictable, but still enjoyably raucous comedy that will likely please Hart's growing legion of fans.
Less successful are the science fiction "a boy and dog" saga A.X.L. (Global Road, "PG," 98 min., $36.95, BD $44.95), which bombed at the box office; and Jonah Hill's cinema memoir Mid90s (Lionsgate, "R," $19.98, BD $24.98), which shows some promise, but meanders too much.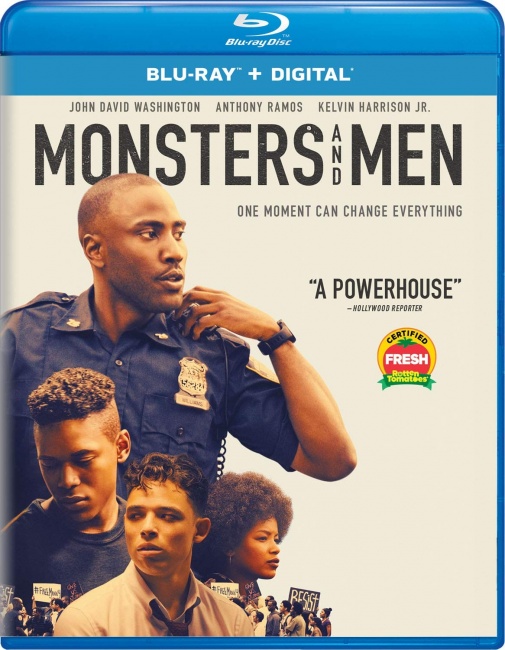 For those who enjoy indie films there are some excellent options this week starting with last year's "Outstanding First Feature" award winner at Sundance, Reinaldo Marcus Green's
Monsters and Men
(Universal, "R," 95 min., $22.98, BD $29.98), which shows how footage of a policeman murdering a black man affects three different people.
Another sensitive film is Elizabeth Chomko's What They Had (Universal, "R," 101 min., $22.98), the saga of two siblings (well-played by Michael Shannon and Hilary Swank), who have the face the dilemmas created by their mother's descent into dementia.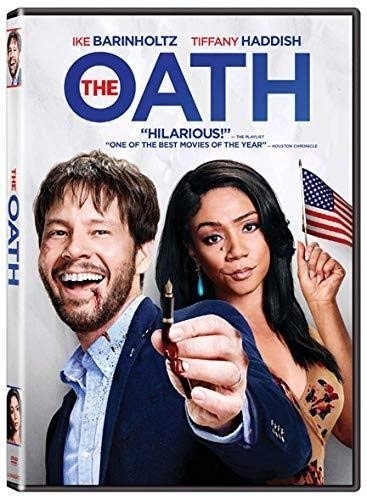 Also of interest is Ike Barinholtz's political satire
The Oath
(Lionsgate, "R," 93 min., $22.98), which co-stars Tiffany Haddish and is set in a dystopian future in which American's are required to sign a loyalty oath—a hyper-partisan future that reflects our current political dysfunction.
Horror fans will have to make do with Hell Fest (Lionsgate, "R," 89 min., $29.95, BD $39.99, 4K $42.99), an indifferent slasher film that could only scare up $11.1 million at the box office.
TV on DVD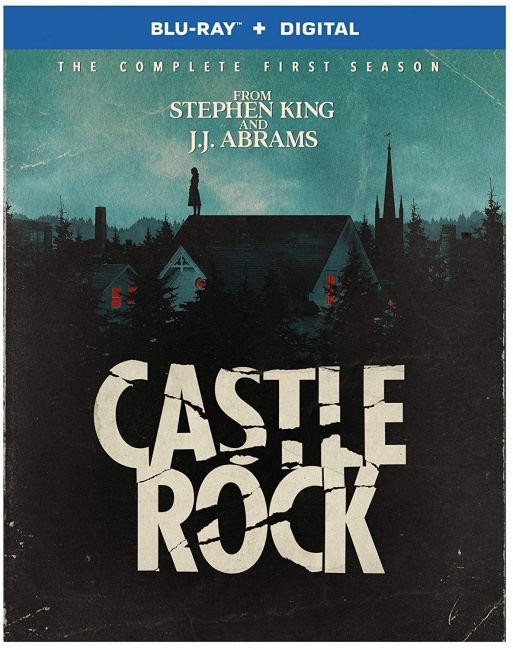 There aren't many releases this early in the year, but there are a few choice items including
Castle Rock: Season 1
(Warner Bros., 550 min., $24.98, BD $29.98, 4K $44.98), which collects the 10-episode first season of the anthology mystery/psychological horror anthology Web TV series based on the works of Stephen King. The creators of
Castle Rock
really "get" King's world, which makes this series special for those who enjoy King's novels.
Far less successful is The Purge: Season One (Universal, 426 min., $39.98, BD $44.98), which collects the 10-episode first season of the horror series that is based on the anarchistic horror film series. While a complex novel is arguably better adapted into an expansive miniseries rather than a 2-hour feature film, some "high concept" movie premises (like The Purge, which posits one night out of the year when all crimes are "legal"), really don't have the narrative weight to sustain an extended TV series.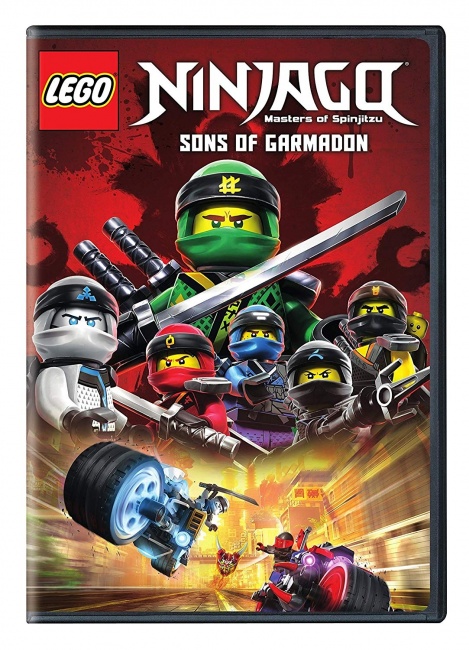 This week's only animated release is
Lego Ninjago: Master of Spinjitsu-Season 8
(Warner Bros. $19.98), while the only non-U.S. offering is the Canadian
The Frankie Drake Mysteries: Season 1
(PBS, 484 min., $49.99), a light-hearted mystery series set in 1920s Toronto that features two female private detectives in a series of adventures that will appeal those who enjoyed the Australian period detective series,
Miss Fisher's Murder Mysteries.
Anime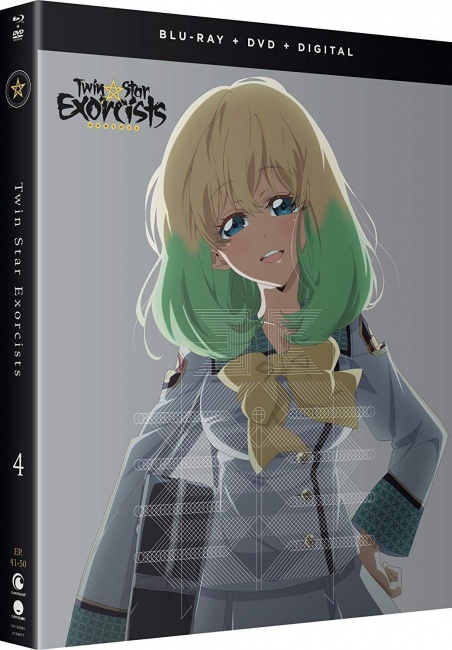 This week's anime releases include the final 10 episodes of the 50-episode 2017 T
win Star Exorcist: Part 4
(Funimation, "TV-14," 250 min., BD/DVD $54.98), which is based on the supernatural adventure manga by Yoshiaki Sukeno;
Dragon Ball Super: Part 6
(Funimation, "8+," 325 min., $39.98, BD $44.98), which contains episodes 66-78 of the 131-episode latest Dragon Ball series that was produced by Toei from 2015-2018; and
Pokemon: Battle Frontier—The Complete Collection
(Viz Media, 1,175 min., $54.98), which contains all 47 episodes of the ninth season of the popular
Pokemon
anime that aired in Japan in 2005.