This week's home entertainment offerings include the first season of the new distaff Doctor Who, the third season of the A.I. savvy sci-fi series Humans, Jim Carrey's powerful performance in the first season of Kidding, Disney's dance spectacular The Nutcracker, Glenn Close's Award-winning performance as The Wife, and Joel Edgerton's powerful Boy Erased.
TV on DVD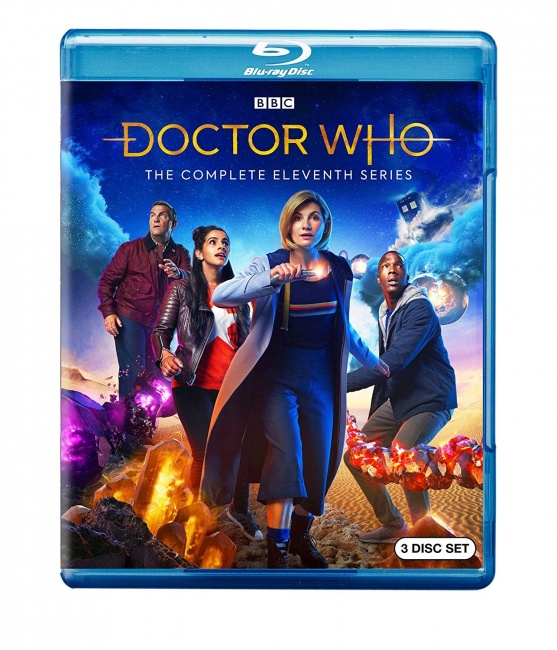 There are some excellent TV offerings this week headlined by
Doctor Who: The Complete Eleventh Series
(BBC, 521 min., $59.99, BD $64.99), which collects the first season featuring the first distaff Doctor, Jodie Whitacker, the 13th Time Lord in the venerable series, who comes complete with a new team of friends and plenty of new adventures featuring familiar Whovian foes.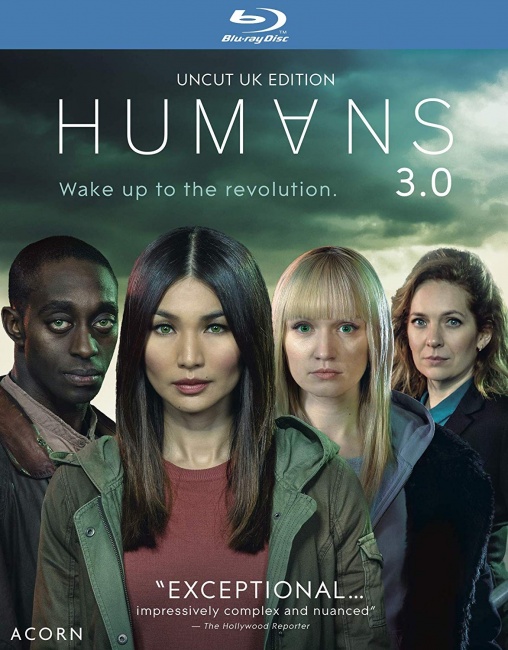 For those who like their science fiction more rigorously tied to the plausible there
is Humans 3.0
((Acorn Media, 391 min., $39.99, BD $39.99), the third season of the U.K. science fiction series that deals seriously with the increasingly important themes of artificial intelligence and the rise of robotics, while managing to provide some scathing social commentary about the present as well as the future.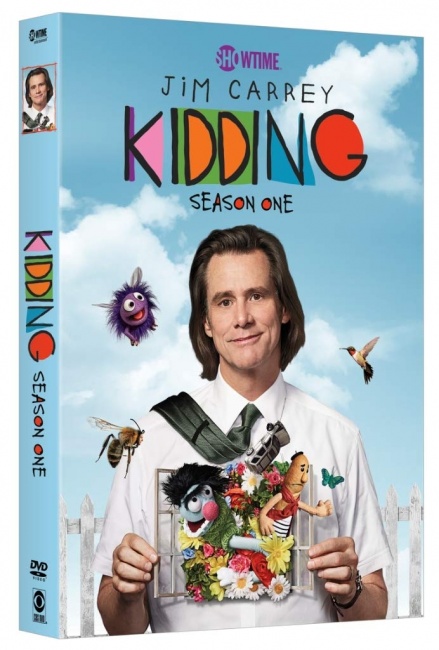 Also of great interest are
Kidding: Season One
(Paramount, 292 min., $29.98), which stars Jim Carrey in a poignant performance as a beloved TV children's host with a complicated and crushing family life; and
Crashing: Season 2
(HBO, $29.98), the second season of the Judd Apatow-produced semi-autobiographical comedy series based on the life of stand-up comic Pete Holmes.
Other shows due on Tuesday include Ballers: Season 4 (HBO, BD $29.98), which stars the Rock in a behind-the-scenes look at the world of high-earning athletes; and Jamestown: Seasons 1 & 2 (PBS, 750 min., $49.99), which collects the U.K.-produced series about the early American colonies in Virginia that aired here on PBS.
Theatrical Movies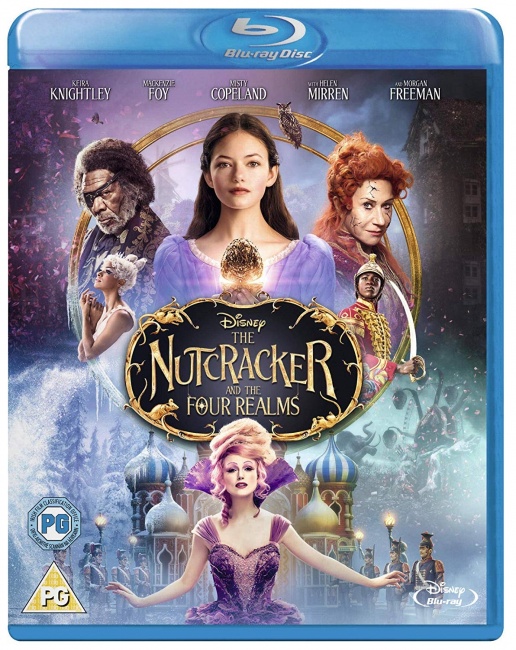 This week's highest grossing theatrical release is a Disney misfire,
The Nutcracker and the Four Realms
(Disney, "PG," 99 min., $29.98, BD $34.98, 4K $44.98), a retelling of E.T.A. Hoffman's "The Nutcracker and the Mouse King" that flopped in spite of the efforts of two excellent directors (Lasse Hallstrom and Joe Johnston). Disney collectors will want this film for its visuals, but after they took the film away from Hallstrom, the mouse house geniuses turned this movie into a real "dog's breakfast."
Action movie fans will have to be content with Hunter Killer (Summit, "R," 121 min., $29.98, BD $39.99, 4K $42.99), a sort of belated Cold War submarine thriller in which Gerard Butler (as the unorthodox commander of a U.S. attack sub) and a team of Navy Seals have to rescue a kidnapped Russian President.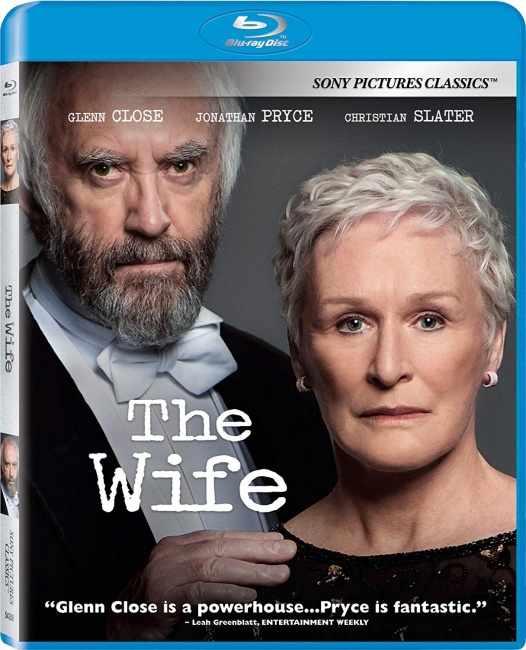 Those who are interested in "Oscar" films should check out Bjorn Runge's novelistic film T
he Wife
(Sony, "R," 100 min., $25.99, BD $30.99) in which Glenn Close plays the long time wife of a Nobel Prize-winning novelist in a meaty role that has already netted her the Golden Globe for "Best Actress," as well as an Oscar nomination.
The biographical film Boy Erased (Universal, "R," 115 min., $29.98, BD $35.99) features an excellent cast headed by Lucas Hedges, Nicole Kidman, and Russel Crowe in a film based on the life of Garrard Conley, who was forced by his Baptist parents to undergo a "gay conversion therapy program."
Anime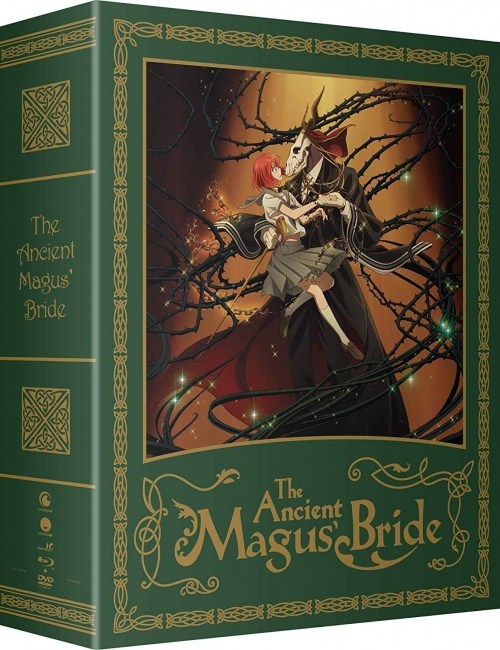 This week's top release is
The Ancient Magus' Bride Part 1
(Funimation, "TV-14," 300 min., BD/DVD Combo $64.98, Ltd. Ed. $84.98), which contains the first half of the 24-episode 2018 anime produced by Wit Studio and based on the dark fantasy manga by Kore Yamazaki (published here by Seven Seas). The
Limited Edition
comes in a rigid box (with a specialty print) that will hold all 24 episodes, plus 5-art cards, an 11" x 17" fabric poster, and a 40-page artbook.
Also of interest is the Girls' Last Tour Complete Collection (Sentai Filmworks, "TV-14," 300 min., BD $69.98, Prem. Ed. $149.98), which contains the 12-episode 2017 White Fox anime series based on the post-apocalyptic science fiction manga by Tsukumizu. The Premium Box includes a storyboard booklet, a special booklet, a metal dog tag, and six sticker sets.