This week's home entertainment offerings include the tenth film in J.K. Rowling's Wizarding World franchise, the winner of this year's "Best Picture" Oscar, and visually impressive steampunk post-apocalyptic saga produced by Peter Jackson.
Theatrical Releases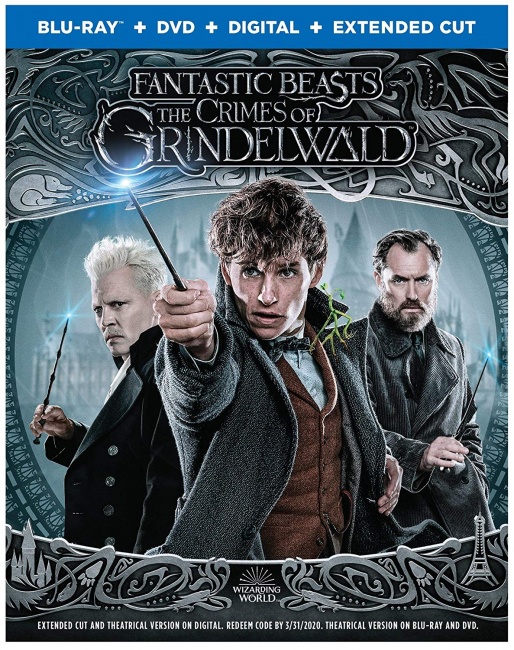 This week's biggest box office film is
Fantastic Beasts: The Crimes of Grindelwald
(Warner Bros., "PG-13," 133 min., $28.98, BD $35.99, 3D $44.95), the second film in a series of
Harry Potter
prequels penned by J.K. Rowling.
Fantastic Beasts 2
grossed $160 million here in North America, but that is the worst performance of any film so far in the "Potterverse," and the film's $653.7 million global haul was mostly eaten up by the film's $200 million cost. So far this attempt by Warner Bros. to keep the money-making
Potter
franchise alive appears to be headed in the wrong direction at the box office, but that is not to say that this film doesn't have, in addition to a surfeit of plot, a superior ensemble cast headed by Eddie Redmayne and fortified by star turns from Johnny Depp and Jude Law.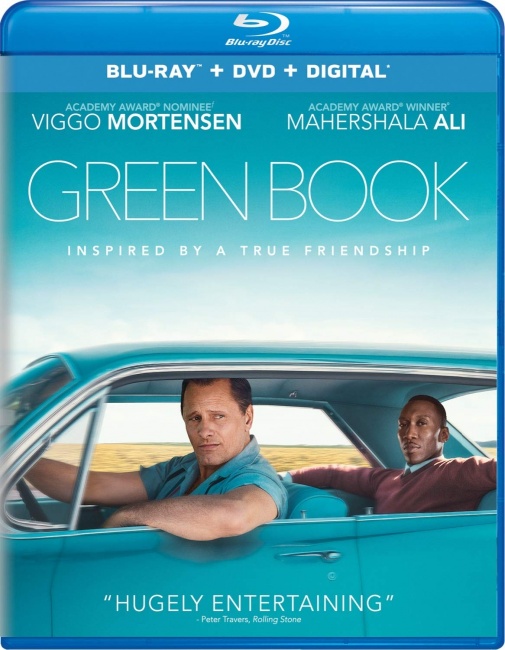 Also coming on Tuesday is
Green Book
(Universal, "PG-13," 130 min., $29.95, BD $34.98, 4K $39.99), which won the "Best Picture" Oscar and has made nearly $80 million at the domestic box office. Despite all this success,
Green Book
has been criticized for being what it is, a film about the black experience made for white people. A more balanced film would have concentrated more on the effect of this musical tour of the Jim Crow south on the African-American pianist Don Shirley, rather than on his white driver, but any film that lays bare even a part of this country's evil heritage of slavery, repression, and racism is welcome these days—and Viggo Mortensen and Mahershala Ali's performances enliven the proceedings considerably. Anyone who is sickened by "feel good movies," should steer clear, but there is plenty of entertainment value in this film that the late Dwight McDonald would have surely labeled as "mid-cult."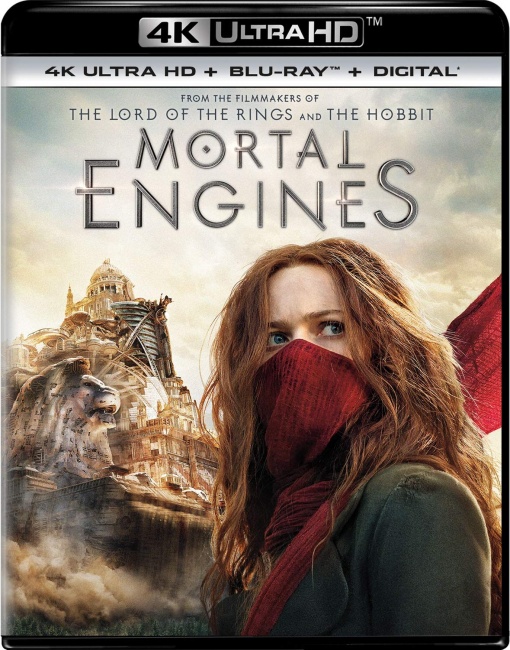 While the
Fantastic Beasts
franchise is at least treading water, the post-apocalyptic steampunk adventure
Mortal Engines
(Universal, "PG-13," 129 min., $29.98, BD $34.98, 4K $39.98) produced, but not directed by Peter Jackson, was an out-and-out box office bomb, earning just $16 million in North America, and getting lousy reviews (just 27% positive on review aggregator Rotten Tomatoes). Clearly "Directed By" remains a much more important credit than "Produced By," (skeptics should check out the reception of the James Cameron-produced
Alita: Battle Angel
). Still
Mortal Engines
is a movie worth catching in the aftermarket if you are any kind of science fiction fan at all. The visual effects are quite striking, and there's plenty of sci-fi social commentary (along with everything but the kitchen sink) in the film's plot, which is based on a novel by Phillip Reeve.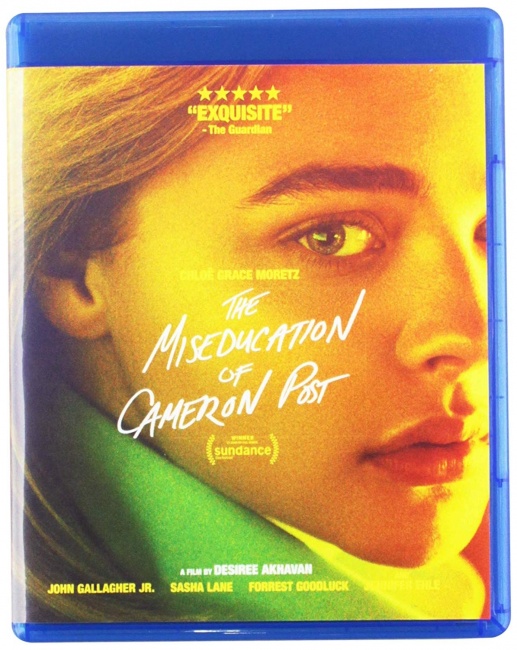 There's also a major dose of social commentary in what could be considered a perfect example of a "Sundance" film,
The Miseducation of Cameron Post
(Film Rise, $19.95, BD $24.95), which is based on a 2012 YA novel by Emily Danforth about a high school girl who is sent to a Christian gay "conversion therapy" center. Chloe Grace-Moretz gives another excellent performance in the title role, and this little film manages through its generosity of spirit to be more than just an "after school special" that highlights an obvious injustice.
TV on DVD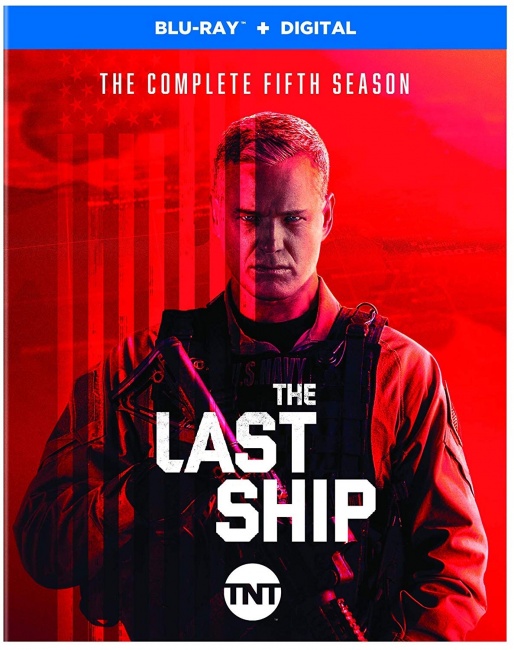 Very slim pickings in this category this week with the only new release being the final season of the TNT network post-apocalyptic action drama
The Last Ship
,
The Last Ship: Season 5
(Warner Bros., $29.99, BD $39.99).
Animation fans can celebrate the 60th Anniversary of Jay Ward's Adventures of Rocky and Bullwinkle with a new release of The Adventures of Rocky and Bullwinkle and Friends (Universal, 3,709 min., $59.98), which is now available at a lower cost.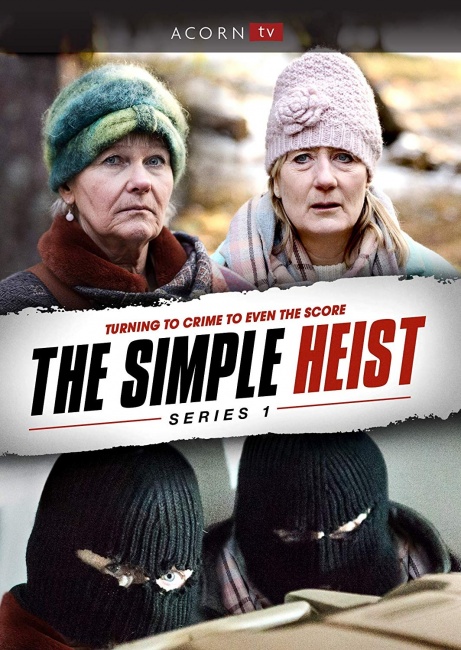 The only release from overseas is the delightful Swedish language comedy caper series
A Simple Heist
(Acorn Media, 276 min., $39.98), which was known as
Enkelstoten
when it originally aired in Sweden.
Anime
This week's new anime releases include Death March to the Parallel World Rhapsody Limited Edition (Funimation, "TV-14," 300 min., BD $84.98), which contains the 12-episode anime from Silver Link that covers the first three books in the fantasy/harem/trapped in a videogame series of light novels by Hiro Ainana. The Limited Edition comes with a specialty print, a rigid box, a 40-page artbook, and an acrylic Satou standee.
Also out this week is Hunter x Hunter: The Last Mission (Viz Media, "TV-14," 98 min., $29.98), an anime movie produced by Madhouse in 2013 that is the second anime movie based on the Hunter x Hunter manga by Yoshihiro Togashi.