Confessions of a Comic Book Guy is a weekly column by Steve Bennett of Super-Fly Comics and Games in Yellow Springs, Ohio. This week, Bennett looks at the Batman-Teenage Mutant Ninja Turtles crossover, the Brazilian comic Vincent, the upcoming She-Ra graphic novel, and more.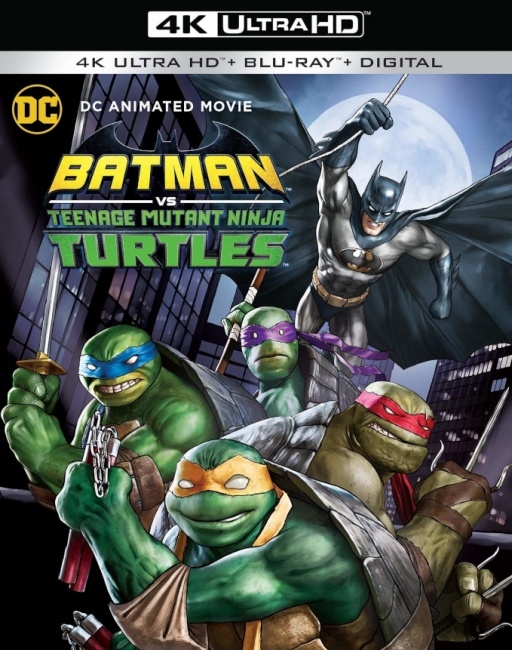 Back in 2016, I wrote about the utterly preposterous team-up/meetup
Batman/Teenage Mutant Ninja Turtles
, a six-issue intercompany crossover comic book miniseries by James Tynion IV and Freddie Williams II (see "
Confessions of a Comic Book Guy - Everybody Meets Everybody Else
"). Particularly the moment when Michelangelo sits astride a giant robot dinosaur in the Batcave and declares, "This is everything I have ever wanted in my entire life!" I was startled by just how much I liked it and was equally nonplused when it was announced DC Entertainment (in association with Nickelodeon) was turning it into a direct-to-DVD movie.
Well, I've seen it and amazingly enough, it's just as odd and fun as the comic; it even includes the pivotal Michelangelo/dinosaur scene. It is overstuffed with characters from both franchises (Batgirl, Robin, Ra's al Ghul, Bane) and sometimes it does get to be too much of a weird thing. I really could have done without seeing the Arkham Asylum gang mutated into animals, though seeing Mr. Freeze as a polar bear is legitimately kind of wonderful.
But it is somehow strangely satisfying to see Batman beating the crap out of both the Turtles and the Shredder, though admittedly I'm not that big a fan of the franchise. And I was impressed with how Batgirl, voiced by Rachel Bloom (
Crazy Ex-Girlfriend)
distinguishes herself here as the smart, agreeable member of the Bat Clan. When Bloom's casting was first announced it seemed like an odd, random choice, but I was caught off guard by how much I liked her version of the character, especially when she understandably refuses to say the word "Ooze."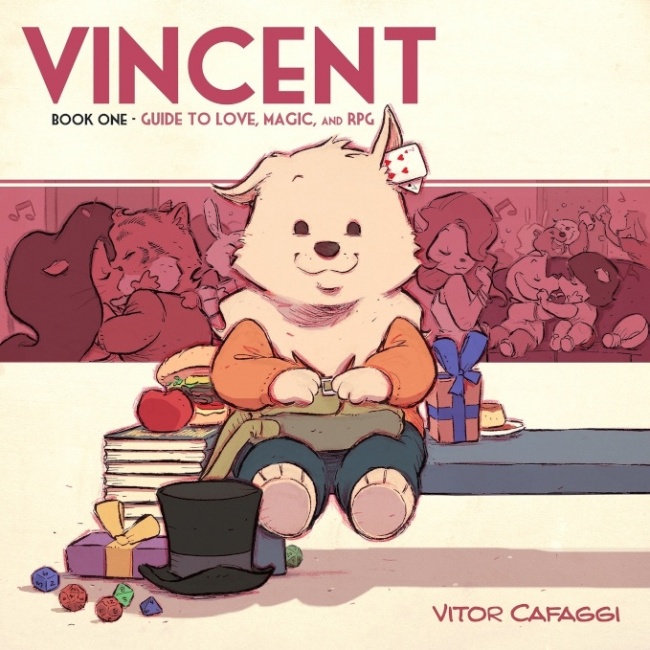 I've repeatedly written about my interest in the Brazilian comic book scene, particularly Mauricio de Sousa's
Monica Adventures
(it still bothers me that Monica has had crossovers with both Superman and Astro Boy, yet Superman has never met Astro Boy). So I became automatically interested when I heard the Papercutz imprint Supergenius was doing an American edition of Vitor Cafaggi's
Vincent
. I was somehow unaware of its existence of the series until I saw
Preview: 'Vincent Book Two: Heartbreak And Parties 101' TP
.
Editor Jeff Whitman (who also translated the series) was good enough to send me copies of both volumes, and after reading them it was easy enough to see why the comic and its creator are so popular in Brazil. As the layout and pacing would suggest,
Vincent
started life as a newspaper comic strip and concerns the unlucky love life of an awkward anthropomorphic dog who's a hopeless romantic that just wants a girlfriend. It's a standard enough scenario, but along with being a talented artist with a distinct style (all his animal characters are quite frankly adorable) he's also gifted at characterization. His Vincent is a nice guy nerd in the best sense; he doesn't feel "entitled" to a relationship and does his (limited) best to be his best self, someone a girl would want to be with.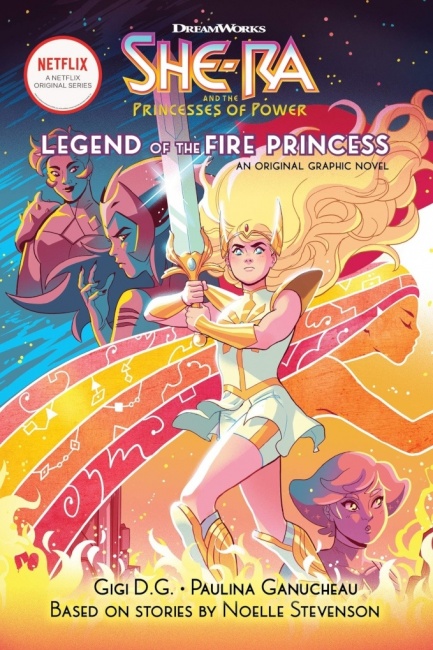 I've been saying for a while now that there needs to be a
She-Ra and the Princesses of Power
comic (see "
Confessions Of A Comic Book Guy - He-Man: Missing In Action
"); well, there finally will be, eventually (see "
Noelle Stevenson's 'She-Ra' Gets Graphic Novel
"). I say 'eventually because
The Legend of the Fire Princess (She-Ra Graphic Novel #1)
has a release date of February 4, 2020. Still, I have no quibbles with the creative team which includes artist Paulina Ganucheau, who has previous experience with magical princesses, having drawn the
Zodiac Starforce
comics published by Dark Horse Comics.
I realize I've written about the series repeatedly, and recently (see "
Confessions of a Comic Book Guy - Educate Yourself
"). But I'm going to do so again because Sunday
Star vs. the Forces of Evil
, the Disney animated comedy about a magical princess which became an envelope pushing epic fantasy that denounced magic and rejected royalty, concluded its fourth season. It sadly didn't get a lot of media attention, most likely because it ended the same day another epic fantasy series did, HBO's
Game of Thrones
. Though it did take the #10 spot on
Paste's Power Rankings: The 10 Best Shows on TV Right Now
. For those that still haven't seen it, Season 4 will start streaming on Hulu starting June 18.
I'll miss it, but the series came to a proper conclusion while setting up a new status quo that's rife with new story possibilities, and as will all things which bear the Disney brand, it can and most likely will be back at some point. Last month they announced a new
Phineas and Ferb
movie,
Candance Against the Universe
, would premiere on
Disney Plus
this year or next, so a
SVTFOE
movie is hardly out of the question. Me, I'd like to see a
Star Vs. The Forces of Evil/Gravity Falls
crossover, and from the amount of fanart I've found on Pinterest that crossover the characters, it seems that a lot of other people would as well.
And finally, in last week's episode of the critically acclaimed (I'm as surprised as anyone) DC Universe show
Doom Patrol
Silver Age issues of
Mystery In Space
and
My Greatest Adventure
not only appeared, but are pivotal to the plot. If you still haven't seen this series, the pilot is currently available, for free, on both DC Universe and YouTube.
The opinions expressed in this column are solely those of the writer, and do not necessarily reflect the views of the editorial staff of ICv2.com.