Confessions of a Comic Book Guy is a weekly column by Steve Bennett of Super-Fly Comics and Games in Yellow Springs, Ohio. This week, Bennett looks at kids comics, and checks in on Star Vs. the Forces of Evil and the He-Man movie.

Kids Comics and Graphic Novel Week always gives retailers a chance to educate themselves on "the fastest growing part of the comics market" (see "ICv2: it's Kids Comics And Graphic Novel Week!"). Which of course is the reason behind DC's new Young Adult imprint, Zoom, the first two titles of which, Mera: Tidebreaker and Super Sons: The Polarshield Project, shipped this month. This does make me wonder when Marvel plans on getting in on the action.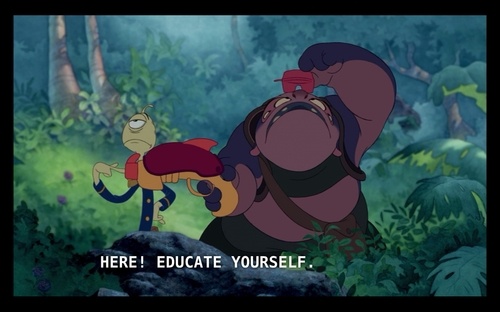 I realize "Educate Yourself" is a popular meme which the Urban Dictionary defines as "What someone on the internet says when they want you to see their side of the issue but are too lazy to explain it to you (or don't understand their position themselves). Used in a (usually unjustified) condescending manner." And while, ok, yeah, it very often is (it certainly was the first time I heard it being used in
Lilo and Stich)
, I really don't mean it that way.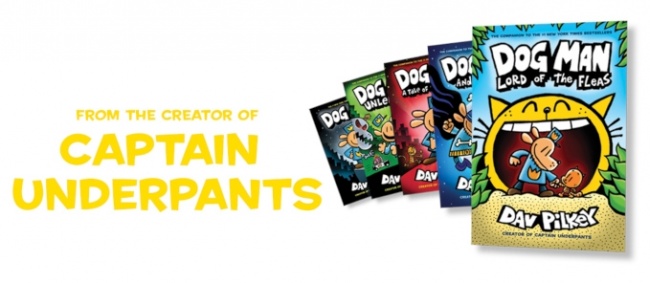 Because educating yourself is always an indisputably good idea and I definitely don't know nearly enough about the subject, but not to get too self-congratulatory, I consider ignorance an opportunity and am always keen to know what I don't. And my interest isn't purely academic. It's certainly true kids love comics that I don't, like say,
Dog Man
, the head of a police dog surgically implanted to the body of a policeman. Created by Dav Pilkey who gave the world
Captain Underpants
, this is clearly a phenomenon, according to
What We Know About 2018 Graphic Novel Sales
, "the graphic novel market in 2018 was dominated by one category: kids,'" which "was dominated by just one series" -
Dog Man
.
For decades we've used the mantra "Comics aren't just for kids" to justify why adults were reading them, but it's more than okay that there are comics that are just for kids. Everything isn't for everyone, but there is, of course, a lot of Young Adult comics with tremendous crossover appeal; both
Paper Girls
and
Lumberjanes
started out as direct sales titles but have broken big outside our bubble. And there are Young Adult graphic novels that might do well in direct sales stores when given the chance.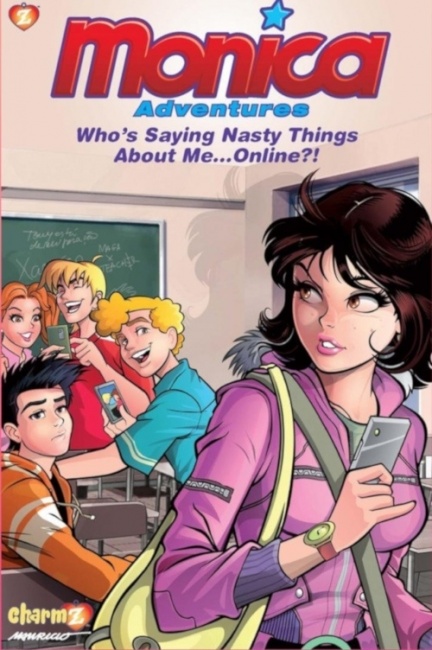 I've read a couple, like
Only Living Boy
(which is getting a sequel,
Only Living Girl
) and read and reviewed
Cleopatra In Space
(see "
Review: 'Cleopatra In Space Book One: Target Practice' GN
") and
Monica Adventures
(see "
Review: 'Monica Adventures' #1 TP
"). I've always found it odd even in the face of Archie Comics' currently high multi-media presence neither Marvel or DC has shown any interest in trying their hand at publishing teen comics again. But this leaves the field wide open for Mauricio de Sousa's
Monica Adventures
, the long-running, incredibly popular Brazilian comic which takes a more episodic and accessible approach to standard teenage situations.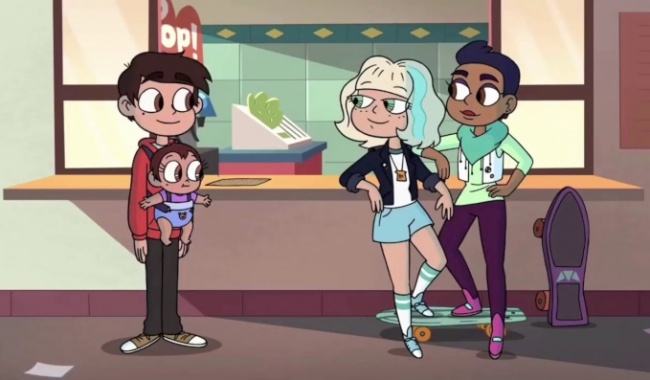 Last week while writing about how male heroes dress, behave, and present themselves in current cartoons (see "
Confessions of a Comic Book Guy - Non-Toxic
") I wrote Marco Diaz dressing up like a princess on
Star Vs. the Forces of Evil
had been "an isolated incident". This was very wrong, clearly, I should have written "incidents", plural, because he's done it several times. Albeit always for plot-specific purposes - never as merely an excursion in self-expression. Oh, and I also neglected to mention he has admitted to wearing ballet shoes around the house because they're so comfortable.
But in one of last Sunday's episodes, he does something that Jonny Quest would never have been caught dead doing. Marco has the courage and confidence to appear in public carrying his infant sister in a baby sling without embarrassment. Everyone he meets including an old ex-girlfriend automatically assumes that the15 going on the 16-year-old is the baby's father (not something one expects to see on the Disney Channel). And he doesn't even flinch upon learning she now has a female friend who clearly is more than a friend. If this has caused any consternation, or even comment, online, I have yet to find it.
Last week I wrote how Noah Centineo (
To All the Boys I've Loved Before
) might be cast in the title role of an upcoming
He-Man
movie. Well,
Noah Centineo Is He-Man! Netflix Heartthrob Confirms He'll Lead Masters of the Universe Remake
. This happened on his Monday night appearance on
The Tonight Show Starring Jimmy Fallon
where the host gushed effusively at the news. Outsized enthusiasm is kind of Jimmy's jam, but what did surprise me was the enthusiastic response it garnered from the audience. Maybe more people take the character seriously than I thought.
The opinions expressed in this column are solely those of the writer, and do not necessarily reflect the views of the editorial staff of ICv2.com.