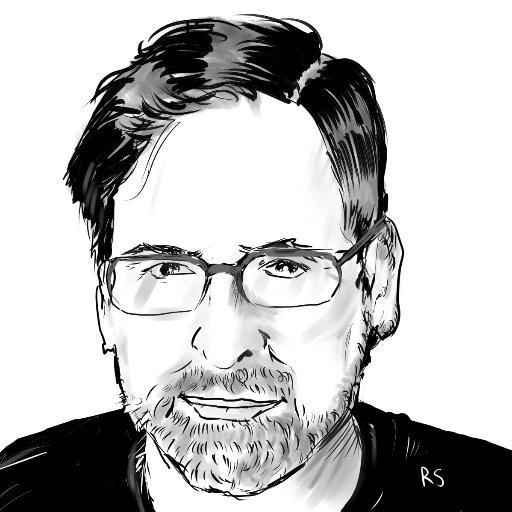 We're in the
Guns of August
era of the streaming wars, that moment when the major powers on every side line up their resources in anticipation of the conflict to come. Disney is quietly unwinding from Netflix, doubling down on Hulu, and getting ready for the launch of a streaming service that's poised to dominate the family entertainment space. Netflix, Paramount/CBS and Amazon are spending big on original content to keep viewers in the fold when alternatives appear. Comcast, Apple and others stalk the periphery, looking for places to wedge into the market. And AT&T, new corporate parent of WarnerMedia, is moving to consolidate assets ranging from Warner Bros, TNT, TBS, Adult Swim, New Line, Cartoon Network and others, to match Disney blow-for-blow.
Otter Media romps to the top of WarnerMedia.
Word came today that WarnerMedia has realigned Otter Media, which it acquired last year, under the WarnerMedia Entertainment group, to "bring together the significant digital businesses of the company at a time when the organization's new direct-to-consumer platform is being built with access to content from HBO, the WarnerMedia cable networks, Warner Bros., plus a robust slate of new original content," according to the company. Otter Media is the parent company of anime streaming service Crunchyroll and the digital media company Rooster Teeth (producers of
RWBY
, among other shows).
According to the announcement, Tony Goncalves, CEO of Otter Media, will now lead the development of the new WarnerMedia direct-to-consumer service, along with Otter's existing brands and services. He will report to directly to Bob Greenblatt, Chairman of WarnerMedia Entertainment and Direct-to-Consumer.
Andy Forssell, most recently COO of Otter Media and former CEO of Hulu, will move to the role of EVP and General Manager of the new streaming service reporting to Goncalves. Kevin Reilly, President, TBS/TNT/TruTV and Chief Content Officer of Direct-to-Consumer, will remain in that position reporting to Greenblatt.
"I'm confident that with Tony and Andy leading our product and operations, Kevin and HBO's Casey Bloys guiding our content strategy, and with Bob at the helm, we have a formidable team creating a curated streaming service with a winning combination of content and features," said John Stankey, CEO, WarnerMedia.
The step is the clearest evidence yet that WarnerMedia appears poised to roll the previously standalone HBO service into a prospective WarnerMedia OTT offering, as well as incorporating fan-favorite content like Crunchyroll's extensive anime library, under one umbrella. When you're going up against the Disney juggernaut of Marvel, Lucasfilm, Pixar, ABC, ESPN and the rest, you can't afford to leave anything on the table. So…
Is DC Universe Headed for a Crisis?
The dog that's not barking here is DC Universe, the streaming service launched last fall by WarnerMedia subsidiary DC Entertainment, just before the AT&T deal closed and just as WarnerMedia moved to shut down several other niche standalone services,
including the beloved cinephile mecca, Filmstruck
.
The timing of the launch felt like a "now-or-never" moment for the team that planned and programmed the service and were determined not to have their baby smothered in the crib. The roll-out was so frenzied that there were a few moments where it felt like DCU had left the phone booth before they had completely fastened their cape to their shoulders.
In its haste, DC Universe ran the risk of failing to make a good first impression on early adopters and influencers – myself included. I wrote a lukewarm review of the service in January (see "
Is DC Universe All That? Some Belated Thoughts on DC's Streaming Service
"), praising those first items of original content like
Titans
and
Young Justice
, but generally griping about the awkwardness of the user interface, the meager selection of digital comics, and the rag-and-bone hodgepodge of archival material.
Since then, DC Universe has upped its game. It added tens of thousands of new digital comics, and while it may not yet be at eye level with Marvel Unlimited, it's a much more substantial experience for comic fans. The interface issues persist, at least on Roku where I watch it, but they've squashed many of the annoying bugs and are rolling out updates regularly. In short, DC is treating it like a real investment, not a placeholder.
'Doom' Saves the Day.
The most convincing evidence of the value of DC Universe is
Doom Patrol
, the third original series to roll out on the service and
one of the most original, entertaining, and deeply weird comic book adaptations ever
. The show just concluded its first 15-episode season and managed to land the story arc without feeling pat, manipulative, or unsatisfying.
Seriously, what odds would you give that DC could manage a pitch-perfect adaptation of Grant Morrison's late 80s
Doom Patrol
run that manages to touch all our contemporary cultural touchpoints around gender identity, representation, and the through-the-looking-glass quality of modern media? It's a triumph, the kind of thing that elevates DC Universe from an add-on luxury to something that justifies its $7/month. After all, that's $1.75 per new episode of a worthwhile show, with all the other stuff thrown in basically for free.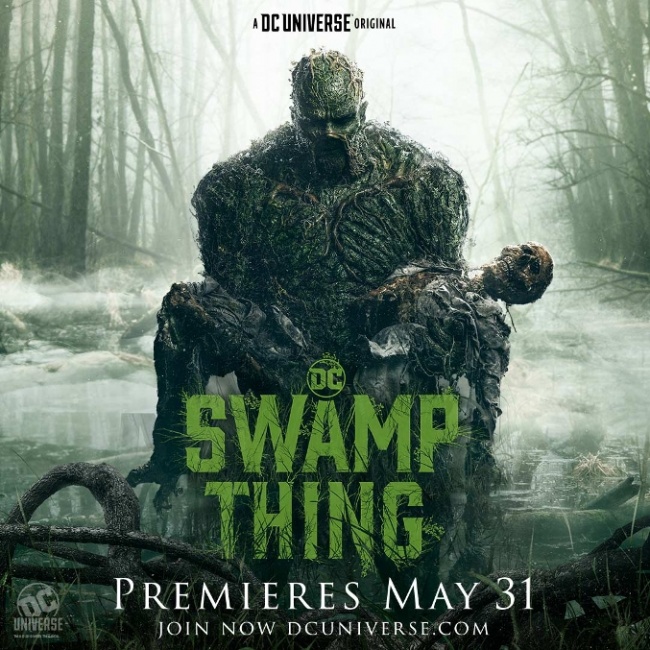 DC Universe, in short, is riding a nice wave right now. And to capitalize on the momentum, it is following up on the success of
Doom Patrol
with a new adaptation of
Swamp Thing
(see "
'Swamp Thing' Trailer
")
.
I've only seen the first episode, so I'll reserve judgement. The show leans heavily on the "ick" factor with lots of plant-oriented body horror. There's also some good chemistry between the two leads, Alex Holland (played by Andy Bean, but his screen time may be… limited) and Abby Arcane (Crystal Reed). Fans of the incarnations of the comic, from the classic Len Wein/Bernie Wrightson series in the early 70s to Alan Moore's career-making turn in the 80s, will see some familiar notes being struck.
Sooner or later (minor spoilers: sooner), however, this incarnation of Swampy will run up against the issues that bogged down previous attempts to adapt the material in the 1982 feature film and the late-80s/early 90s TV series: how to make Swamp Thing himself look scary, noble, imposing, and not at all like some guy in a rubber suit. Even great actors and great scripts can't overcome cheesy production values. And if the show gets around to adapting such Moore classics as "Pog" and "Nukeface," two of the greatest comic stories of all time, you'd hate to see the work fall victim to unconvincing visual effects. Not that this would be the first time such a thing happened when adapting Alan Moore material…
Will DC Universe Sink or Swim?
WarnerMedia has a diverse and compelling assortment of content to pick from in its new service, plus the proven capacity to produce generational hits like
Game of Thrones.
That said, it's inconceivable that WarnerMedia would march off to the streaming wars without the powerful weapon of DC Comics in its holster.
So what happens to DC Universe in that scenario? Does it get rolled in to a larger service, losing its distinctive features and quirky charm? Does WarnerMedia create some kind of sub-brand structure to accommodate specific fandoms, leaving DC Universe and other stuff like Adult Swim alone? The recent moves around Crunchyroll indicate that's unlikely. Rather, it seems that by this time next year, we'll be subscribing to something else to get DC Universe content and a whole lot more.
The opinions expressed in this column are solely those of the writer, and do not necessarily reflect the views of the editorial staff of ICv2.com.
Rob Salkowitz (
@robsalk
) is the author of
Comic-Con and the Business of Pop Culture
.