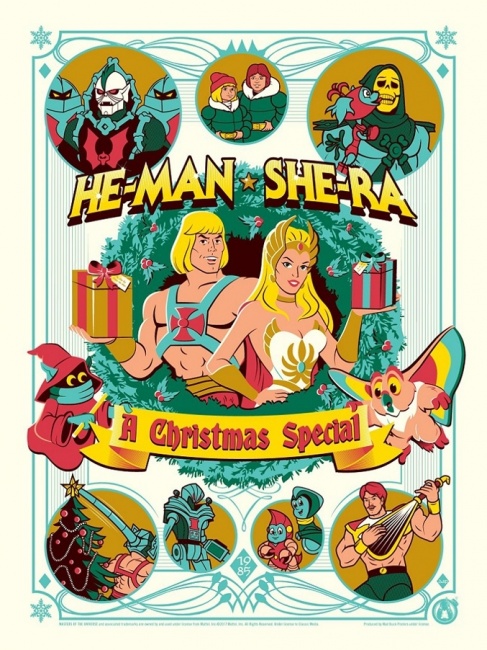 Confessions of a Comic Book Guy is a weekly column by Steve Bennett of Super-Fly Comics and Games in Yellow Springs, Ohio. This week, Bennett chimes in on Kevin Feige taking control of Marvel TV and Publishing as well as the wisdom of producing a He-Man and She-Ra Christmas Special for a modern audience.
I don't often get the chance to comment on the big story of the week, at least not the week it actually happens. This is usually due to timing; I'll have already written this week's installment after the fact. However, I must confess, a lot of times it's just because I can't figure out what I want to say on a subject until a week or two later after everyone else has already had their say. But this week, just in the nick of time, the headline Feige Takes Creative Control of Marvel TV, Publishing from Perlmutter appeared in ICv2.
This change places Feige in charge of the "overall creative direction of the studio's storytelling and content creation across mediums, including publishing, film, TV, and animation, under the executive." This also means comic books or as the piece puts it, "the silo which feeds the screened entertainment side". And of course, the obvious question is the one raised by another headline from The Hollywood Reporter; Will Kevin Feige Rethink Marvel's Comic Books?.
As the subheading puts it, "It's tempting to imagine a sea change could be headed for the company en masse following the executive's new promotion, but the reality may be somewhat more complicated." As it points out, nothing else has changed; C.B. Cebulski remains editor-in-chief and Joe Quesada stays executive vice president and creative director who reports to
Marvel Entertainment President Dan Buckley, who in turn reports to Feige. Feige obviously can rethink Marvel Comics, the question is, will he? Does he want to? Or is the real question "should he", as in, does he need to?
Because I have to admit business as usual sure seems to be working, or as this piece puts it, the comics are "at something of a marketplace high currently". But, of course, they're selling to what's essentially a niche market. I've made no secret that I sometimes prefer Marvel movies to Marvel Comics "because very often the movies are a lot better than the comics they're based on" (see "Confessions of a Comic Book Guy -- Maybe It's The Comics"). And while "better" is certainly subjective, I don't think that anyone can argue that the movies do a lot better financially than the comics.
They're insanely popular, and have remained so for what is a remarkably long time in the world of mass entertainment. And what makes this particularly remarkable is that when the first Iron Man movie came out lots of very smart people didn't think it would be a success. Because they couldn't imagine massive mainstream audiences embracing all those incredible larger than life characters and situations.
And they pretty clearly have. I realize film and comics are different mediums, and that watching and reading are different experiences. It's a given that what works in one might not work in the other. But that being said, it's possible the reason more people don't read the comics isn't about habit or cost or availability but about the comics themselves. I think a good example of that is X-Men.
X-Men #1 by Jonathan Hickman and artist Leinil Francis Yu ships today. I'm a fan of both Hickman's and Yu's work and having reading House of X and Powers of X, I'm looking forward to reading it. I think they were both good comics and they've certainly sold well for Marvel, but I could understand if they wouldn't appeal to the massive audiences that went to see Avengers: Engame because they're almost entirely lacking in emotional content, a.k.a. "The Feels".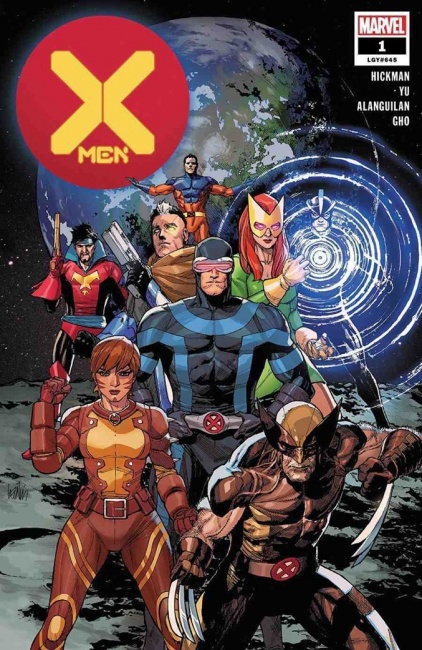 House of X
and
Powers of X
were about great sweeping ideas about human evolution, society and civilization that completely restructured the whole X-Man mythos, and it accomplished that beautifully. But it's almost entirely lacking in human feeling, and I mean that quite literally; people do things, I understand why they do them, but beyond the basics, I don't know how or what they feel about what they're doing or what happens to them. Even when it concerns dealing with the death of a spouse or facing certain death themselves. The emotional tone is very much "meh".
Back in March, I went on about watching on YouTube video reactions to the Avengers Endgame trailer, and seeing how excited and engaged in the experience they were. They were fully invested in the characters, and eager to see the movie. By comparison, fans of the comics very often seem prepped for disappointment, acting if the thing they're supposed to love is supposed to be endured and complained about instead of appreciated. Nothing ever lives up to expectations, nothing is ever good enough.
I don't see those X-Men comics as failures, and certainly don't want to be the kind of comic book guy who goes on about the comic I wish I had read rather than the one I had. Hickman and Marvel obviously made the comic they wanted, I'm just gently suggesting that it might be worthwhile to start thinking about what might appeal to a larger, wider audience. Feige doesn't
need to change the comics for the sake of the movies; any time they want to change the characters they do, and almost always when they do they improve them for the better. And most often these changes are then reflected in the comics. But, just maybe, the comics would benefit if, when possible, they were a little more like the movies, and connect to their readers more emotionally. And I have to admit, I'm hoping that Feige does exactly that.
Another comic shipping this week that I really want to talk about is
Superman Smashes the Klan.
And if this a title that's flown under your radar I highly recommend you read
The Superman Story That Set the Ku Klux Klan Back Years is Now a Comic
. This piece on
Polygon
has a multi-page preview of the first issue by Gene Luen Yang and Gurihiru and is a "story about racism and alienation from two of the great YA graphic novelists of our era". It's a three-part graphic novel inspired by the1946 Superman story "Clan of the Fiery Cross" from the
Adventures of Superman
radio show. Because I've been a big fan of old-time radio since my teens, it's a story I know well and one I've wanted to see adapted to comics for literally decades.
Earlier this year when asked whether He-Man was going to make an appearance on She-Ra, animation writer/producer and co-creator of The Lumberjanes, Noelle Stevenson was dubious saying "It would be a challenge" to "bring He-Man to life in the present day"(see "Confessions of a Comic Book Guy - He-Man: Missing in Action"). And that while it would "be a lot of fun to incorporate him into the world of She-Ra, but I don't know what my approach would be."
Seeing as how I've quoted her saying that a couple of times, it would be remiss if I didn't mention that a She-Ra showrunner pushed for a He-Man Christmas Special at NYCC. Kevin Smith's upcoming Masters of the Universe: Revelation Netflix series has made all the difference (see "Kevin Smith Unveils 'He-Man' Animated Series"). Because while Stevenson was at NYCC the subject of a crossover came up again, and this time she seemed absolutely enthusiastic about a crossover saying the following:
"I'm going to keep pitching this until it happens," Stevenson began. "So, it's He-Man, and it's this awesome, powerhouse, very anime, cool style. Then She-Ra is all poppy colors, and they're both in their style, and they both come together for a She-Ra/He-Man Christmas Special, and Santa will come, and they'll decorate the tree, and teach Skeletor to love. It's gonna be great."
She's not the only one on the show who would be entirely up for it. AJ Michalka, the voice of fan-favorite villain Catra worked with Smith on The Goldbergs. And if you had no idea that director Kevin Smith had been directing episodes of an ABC sitcom, you're not the only one because it came as news to me too. As soon as she heard about MofU: R she "shamelessly texted" him about a He-Man/She-Ra crossover. She told the crowd, "Everybody tweet him, Kevin reads tweets!"
I imagine Smith doesn't have the power to agree to such a crossover on his own, but I imagine it's possible, especially given that supposedly Sony might take the He-Man movie they've been developing since 2007 to Netflix. I have to confess from the way Stevenson spins it, I kind of want to see her She-Ra/He-man story happen. And given how large the He-Man & She-Ra: A Christmas Special looms in our pop culture, a new version would almost certainly be profitable for all involved.
The opinions expressed in this column are solely those of the writer, and do not necessarily reflect the views of the editorial staff of ICv2.com.