Confessions of a Comic Book Guy is a weekly column by Steve Bennett of Super-Fly Comics and Games in Yellow Springs, Ohio. This week, Bennett reflects on why he hasn't spent too much time in bookstores, and the meaning of Jerry Craft's Newbery Award win to the Comic Industry as a whole.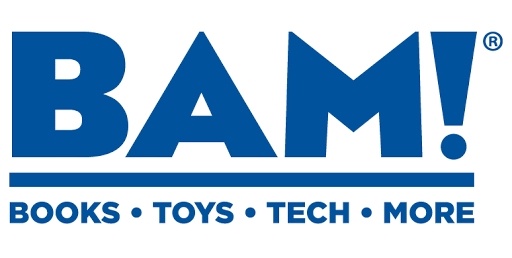 I visited my local Books-A-Million for the first time the other day, which apparently is still the official name of the company even though the outside signage insisted that it was now called "BAM!." While this is admittedly a nifty bit of branding, every time I drive past it I think of celebrity chef Guy Fieri's catchphrase, and for a second, assumed he had opened a chain of casual Italian eateries. I'd been meaning to stop it by for months, but somehow I just hadn't. In fact, I hadn't been inside an "actual" book store in a long time.
That is a pretty daunting admission for me to make, given all of the years I've spent inside book stores, new or used as both customer and employee, but thanks mostly to a lack of opportunity (though the existence of e-books, digital downloads, and Amazon next day delivery certainly didn't help) I've stopped buying books via retail. The day at BAM! was a result of shopping excursion with friends, and while they shopped, I sat down in one of their big comfy chairs by the magazine racks with the latest issues of
Otakusa, Phantom Of The Movies Videoscope
and
Shock Cinema.
This is when I started to notice some things had definitely changed since the last time I had been in a big chain book store.
Sure, there was still the usual assortment of movies, books, music, and magazines, but now there were a lot more toys. There was a sprinkling of action figures and collectibles in the back, but the emphasis was clearly on plush toys (there was an enormous Deadpool plush in the front window) and Funko Pop! figures. And of course, there were rows upon rows of the manga. I don't have the figures to back up this observation up, but to me, it sure looked like there was more manga series being published now than there had been back during the 90s manga boom.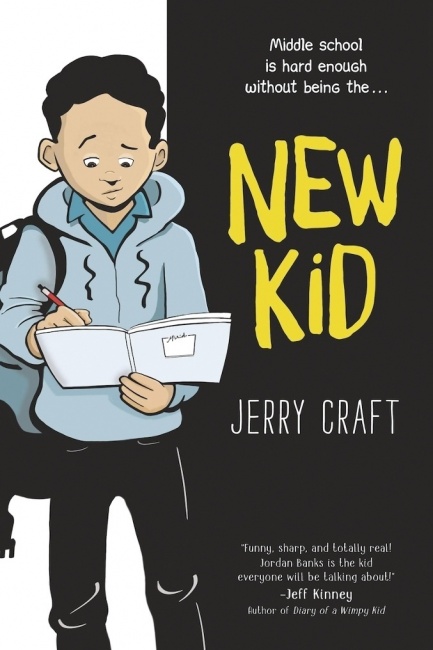 And in a prominent position, close enough to be visible from the entrance, was the young adult graphic novel section. I routinely write about the Young Adult Graphic Novel market here (see "
Confessions Of A Comic Book Guy -- Comics In Your Immediate Future
") and like to think I do a pretty good job of keeping up with its titles and authors. But like in the manga section, I found a lot of titles I had never heard of before. For example, I have to confess I had never heard of Jerry Craft's graphic novel
New Kid
, about a seventh grader's attempts to adjust to life at a private school, until it won the John Newbery Medal for best children's book of the year, Jerry Craft's 'New Kid' Wins Newbery Award (see "
Jerry Craft's 'New Kid' Wins Newbery Award
").
This was the first time a graphic novel had won the Newbery and the news generated its share of headlines in the mainstream press. But as to why this is so significant, it's best and most eloquently explained by Raina Telgemeie, best-selling author of the graphic novels
Smile
and
Sister
and the Eisner-Award winning
Guts
in Raina Telgemeier on
Why Jerry Craft's Newbery Medal Matters
:
In a piece that will appear in the February 10, 2020 issue of
TIME
, Telgemeie writes "...when Jerry Craft became the very first graphic novelist to receive a Newbery Medal, he shattered a glass ceiling for cartoonists, who have long been looked at as producing "lesser" literature than their prose-writing siblings." And it "...proves once and for all that comics and graphic novels are real books, real reading, and really and truly deserve shelf space front and center."
As to what the burgeoning Young Adult Graphic Novel market and has to do with us, I direct you to a column written by Paul Levitz, "
They're Back
." It's worth reading in its entirety, but one of its central points is that "...there are now more young kids reading comics than in a generation… and more than the core customer base of the comic shops across the country." And these new readers represent "...fresh money, and a chance to build a strong new generation of customers. Or to lose out on one, if you don't."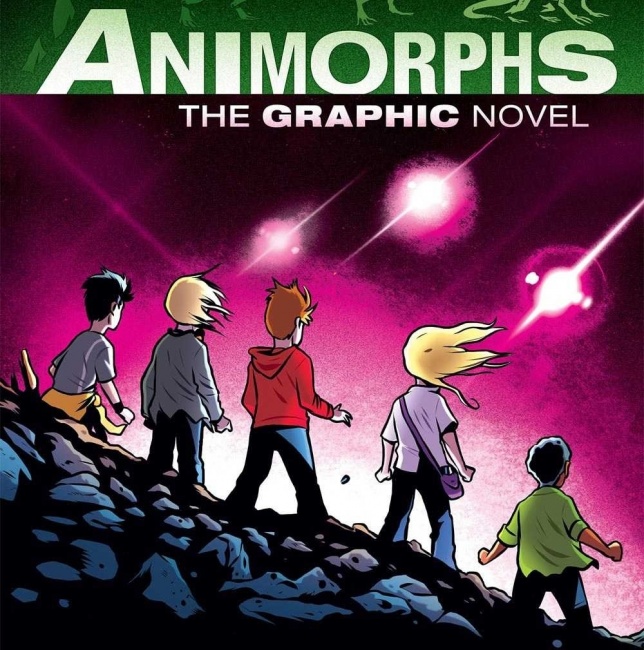 Levitz has some suggestions for how retailers can do just that, but I do have one suggestion of my own; they might want to promote Scholastic Graphix's upcoming revival of the
Animorphs
franchise;
Animorphs
Comes To Graphic Novels In This Exclusive First Look
. For those who weren't there
Animorphs
, "a sci-fi war story about a group of teens fighting off an alien invasion by transforming into animals" was "one of the defining children's book series of the '90s." Retailers have sold a lot of comics based on popular properties (
He-Man
,
Transformer
s,
G.I. Joe
,
Ghostbusters
) thanks to 80s nostalgia;
Animorphs
might have that same kind of appeal to that audience, while still appealing to its intended one; kids.
The opinions expressed in this column are solely those of the writer, and do not necessarily reflect the views of the editorial staff of ICv2.com.