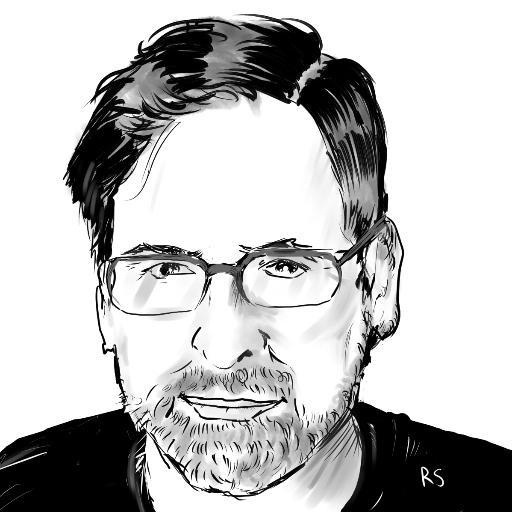 The Oscars were a big night for comics.
OK,
Joker
went 2 for 11 (the batting line of a defense-first backup shortstop on a cellar-dwelling baseball squad), and both
Avengers: Endgame
and
Star Wars: The Rise of Skywalker
lost out in the only category in which they were nominated (Visual Effects, of course), but it was still a memorable and historic night.
First was the winning film in the Animated Short Film category,
Hair Love
, produced by Matthew Cherry and Karen Tolliver, written by Cherry, and co-directed by Cherry and Bruce Smith.
Hair Love
was not only a delightful and identify-affirming six-plus minutes of animated goodness, it was also one of the first projects done through Lion Forge Animation Studios, the branch of Polarity spun off last year to produce exactly this kind of content. The piece, originally distributed via Sony Pictures Entertainment, has racked up over 16.6 million
views on YouTube
.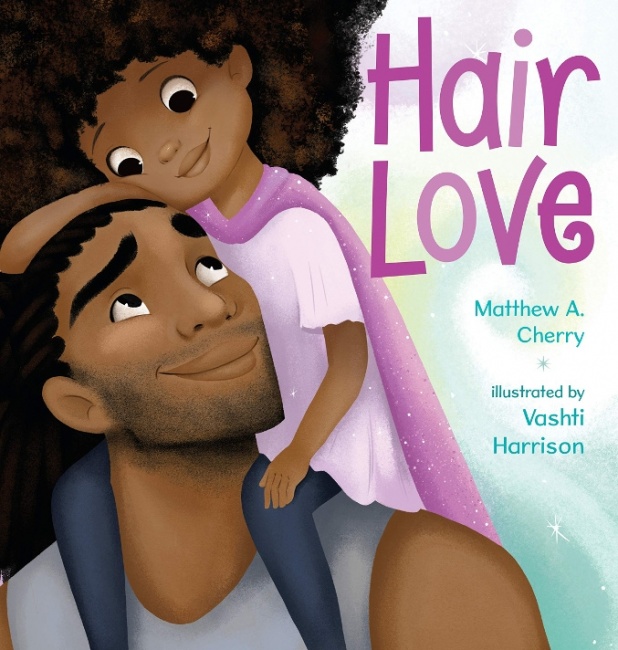 "With Lion Forge Animation, our goal remains in line with what we accomplished in publishing; to showcase a variety of authentic voices and experiences through our work, whether created internally or through partnership with top talent," said Polarity CEO David Steward II to
The Hollywood Reporter
at the time the project was announced last summer.
Carl Reed, Lion Forge chief creative officer, added in the same story: "As a father of an eight-year-old daughter with 3B hair, I can personally relate so directly to this project, and was therefore drawn to its themes immediately. This film presents such a unique perspective on such a common part of our daily experience, providing a rare onscreen moment for African American parents to connect with. Matthew A. Cherry has given us an uplifting, positive view of black families; and thanks to Sony Pictures Animation running this theatrically, one that we will have an opportunity to share with the world."
Kudos to the Polarity/Lion Forge team for bringing home the hardware on their first trip to the big stage.
The other big comics moment was hearing the names of
Joker
co-creators Bill Finger and Jerry Robinson officially called out in Dolby Auditorium to a room full of Hollywood royalty and a worldwide TV audience of millions. I wrote about this
at greater length elsewhere
, but it was definitely a gratifying moment for a business that still, 80 years later, is sorting through issues of creative ownership and credit.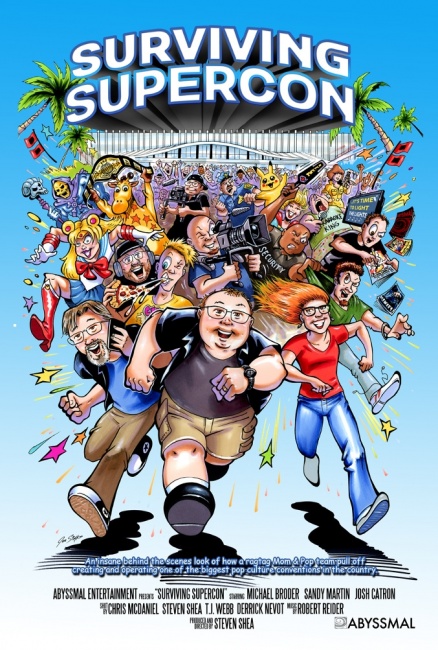 Surviving Supercon.
Speaking of movies, I just got hold of a screener copy of
Surviving Supercon
,
a new documentary that takes a behind-the-scenes look at the 2018 edition of the south Florida show. The film was directed by Steven Shea of Abysmal Entertainment, who's currently shopping it for a distribution deal. It's definitely the most detailed cinematic look at the nuts and bolts of show operations that I've seen, and how well it lands with you probably depends on your level of interest in that side of the business.
Suriving Supercon
centers on Mike Broder and Sandy Martin, the husband and wife team that started and ran Supercon before selling it to ReedPOP in 2018 and rebranding their remaining shows as GalaxyCon (see "
GalaxyCon Minneapolis Is the Very Model of a Modern Midsize Fancon
"). Mike is the intense hothead, Sandy the chilly perfectionist; if there were such a genre as "screwball melodrama," they'd be made for it. Shea gets plenty of mileage out of their personalities as the point of entry into the show, and they are colorful.
Surviving Supercon
is at its best when the camera plays detached observer to the various crises that crop up over the course of the weekend: security snafus, untrained subcontractors, last-minute cancelations, unhelpful venue management, a medical emergency, a fire alarm, and so on. Broder, Martin and their staff nudge, cajole, glower and improvise their way through these encounters, patching up leaks before they can scuttle the event.
If you've ever wondered about all the hard work that goes into making successful events look easy, this is a good place to start. And if you are concerned about the knife's edge that so many shows operate on in terms of security and fan safety,
Surviving Supercon
will convince you how important it is to be both lucky and good.
We also catch kaleidoscopic glimpses of all the stuff that makes up a modern fan event: the main hall, panels, cosplay, parties, celebrity photo-ops, and the cosplay wrestling spectacles that have become a trademark of Supercon/GalaxyCon events. By now, we've seen a lot of this kind of imagery on screen before, but it gains relevance juxtaposed with all the sausage-making going on right behind the curtain.
Like some conventions,
Surviving Supercon
can feel a little bit too long and comes across as a little too in love with its own branding at times. There are also bits that feel uncomfortably like score-settling with bad partners. By the end, you might wonder if you've sat through a feature-length infomercial for SuperCon/GalaxyCon instead of a warts-and-all documentary, and that ambiguity hurts the parts that are unimpeachably credible and fascinating.
Given the subject matter and today's media environment,
Suriving Supercon
is polished and compelling enough to get picked up somewhere. Especially for ICv2 readers who are in the business, I recommend you check it out if it comes to a festival or streaming service near you.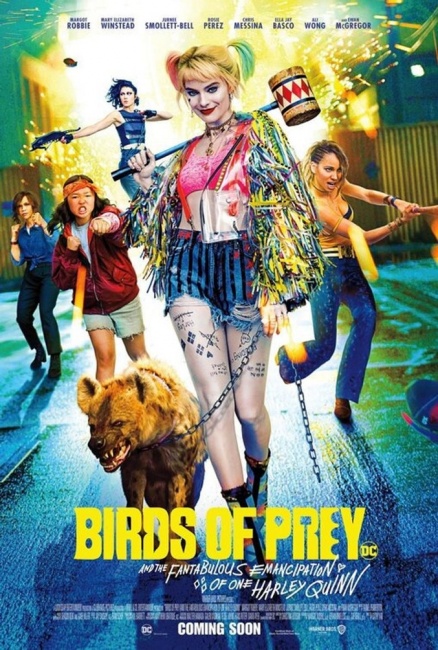 Say a Prayer for Birds of Prey.
The weekend's most troublesome news was the poor box office showing for
Birds of Prey
, which clocked in at a disheartening $33.2 million in its opening salvo (see "
A Superhero Flop" 'Birds of Prey Is Another Disappointing Box Office Champ
"). Warning signs were already blinking red on Thursday when the debut garnered just $4 million, the lowest total ever for a DC film. Matters did not improve over the weekend, with just $13M on Friday, leading to the headline total.
Like most people, I have not seen it. However, it's enjoying pretty good reviews, with an 81% audience score/80% critical consensus on
Rotten Tomatoes
. Those aren't the kind of dire numbers typical of DC's facepalm films; in fact, they compare well to the company's top hits like
Wonder Woman
and
Shazam!
Birds of Prey
had no real competition this weekend; not only was the box office quiet, there wasn't even a football game.
Lots of people have theories about what, specifically, went wrong. Was it the 'R' rating? The lack of Will Smith's star power? The lack of a headline character to attract the non-geek audience, since even Harley Quinn herself was relegated to the subtitle? Questions about Margot Robbie and her cast's ability to anchor an action film? Bad timing?
It would actually be helpful if any of those things turned out to be the problem, because then we would know. Unfortunately, we're in a moment when we have troubling symptoms and no clear diagnosis, and some will seize on that situation to either validate their pet theories, or celebrate what might be the first signs of a souring of the superhero movie trend altogether.
Luckily
Birds of Prey
cost little enough to produce and market that it won't count as a money-loser barring a complete further collapse. We probably won't have any more real data until
Wonder Woman 1984
comes out later this year. If a proven franchise delivers a quality installment and still dies in its tracks, that will very much be cause for concern.
The opinions expressed in this column are solely those of the writer, and do not necessarily reflect the views of the editorial staff of ICv2.com.

Rob Salkowitz (
@robsalk
) is the author of
Comic-Con and the Business of Pop Culture
.