Confessions of a Comic Book Guy is a weekly column by Steve Bennett of Super-Fly Comics and Games in Yellow Springs, Ohio. This week, in honor of the recently completed Pride Month, Bennett looks at what's been happening with LGBTQ characters in animation.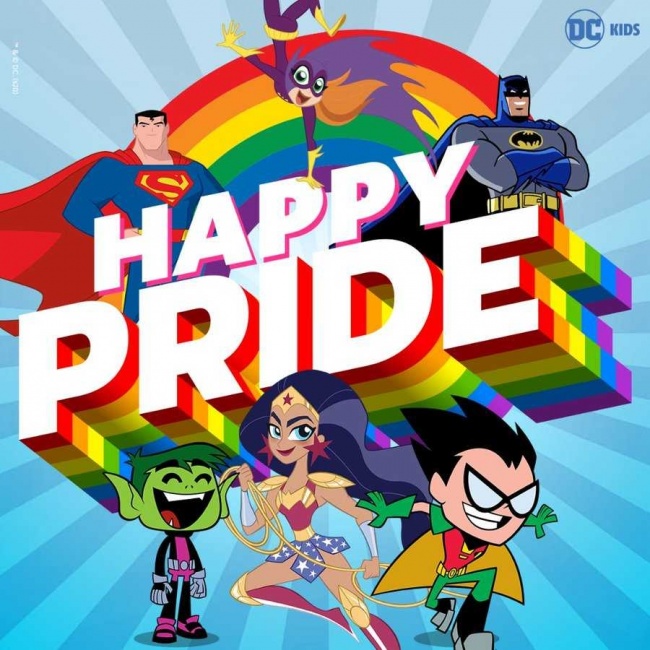 Hopefully, this will be the last of my last recap columns (see "
Confessions Of A Comic Book Guy -- Playing Catch-Up"
), where I try to cover at least some of the comic-related stories that I'd missed out on writing about while everything got put on pause. Given the date, it's appropriate to focus on June having been the 50th Anniversary of the celebration of Pride Month.
Like a lot of people in our industry, I've always been identified as "Other" for something I wouldn't change even if I could. I've always appreciated a quote from LGBTQ pioneer Karla Jay who said that to her Pride has always meant "not changing to be accepted." And if you didn't grow up feeling like a mutt or a misfit and aren't LGBTQ, you should still care about Pride Mouth because of commerce, capitalism. It's money you're missing out on by ignoring its existence.
It should be clear from all the brands and corporations freely associating themselves with Pride Month (see, for example, Marvel and DC), that those still opposed to a reality-reflective agenda of representation should probably accept they've lost this battle. But probably the most significant evidence of this has to be Nickelodeon Celebrates Pride With LGBTQ-Themed Images of Spongebob and More, which addresses the Pride Month Tweet Nick sent showing Korra from The Legend of Korra and Spongebob Squarepants decked out in rainbow colors.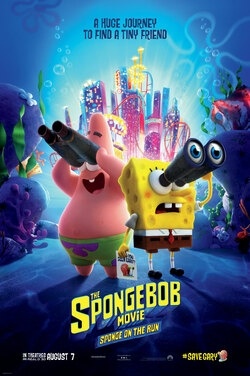 Korra is canonically bisexual and a minor cog in the Nickelodeon empire, but for a while now, there have been rumors about The Sponge and this would be a pretty big reveal, especially since he's one of the most popular cartoon characters and Nick's principal moneymaker, a billion dollar brand. And it would be a particularly audacious move given there's another Squarepants movie in the pipeline.
Now, Nickelodeon hasn't exactly said that he's gay; it's entirely more likely they wanted to show Spongebob being an LGBTQ ally because of those rumors. The whole issue is undoubtedly a lot more involved, as in SpongeBob Squarepants' queer identity is more complicated than you think, especially when you know how real-world sponges reproduce. But what this does say is that someone at corporate did a cost-benefit analysis and decided it wouldn't do any damage to the brand, give them a lot of free PR and might even make them more money.
Back in April, in the episode "Challenge of the Senior Junior Woodchucks," Disney XD's DuckTales Series Introduces Gay Duck Dads. During a Junior Woodchuck ceremony we meet the dads of minor character Violet, Tyrian ("Ty") and Indigo ("Indy") Sabrewing. They have no lines, and their names aren't given (we know them thanks to social media), but both are seen wearing "I'm With Dad'' t-shirts with arrows pointing at each other. It's a very short scene but it's clear the Saberwrings are a close, loving family; not only are her dads incredibly supportive of Violet, but they've also adopted her homeless friend Lena who seems to have blossomed while under their roof.
There's only been minor opposition to this; in fact, I found exactly two examples online: a One Million Moms boycott (which is likely as ineffectual as any others of the One Million Moms boycott attempts) and an article in the National Review, Ducktales Reboot Shows Disney Is Working Hard to Ruin Your Childhood.
Around the same time I came across The Future Is Adorable in Cleopatra in Space, DreamWorksTV's New Sci-Fi Show for Kids. It's based on Mike Maihack's young adult graphic novel series, and is set to premiere in America next month when NBCUniversal's streaming service Peacock launches. Having reviewed a volume of it for ICv2 back in 2014 (see "Review: 'Cleopatra In Space Book One: Target Practice' GN), I was curious to see how DreamWorks adapted it, and since it's already aired in some Asian markets, I was able to find episodes online.
There have been some changes made to the property, like, instead of time-lost Cleopatra being the sole lead, she shares the spotlight with two fairly minor characters from the graphic novels, a teenage cyborg named Brian, and Akila, a standard human who's been turned into a "pink-eyed fish girl from another planet" with two Moms, showing us just how ubiquitous same-sex parents have become in animation. I prefer Maihack's original vision of the characters, but the DreamWorks version is good looking, fast-moving, and fun. I hope it's a success with its intended audience.
In May, the final season of She-Ra and the Princesses of Power streamed on Netflix. Last year (see "Confessions Of A Comic Book Guy -- He-Man: Missing In Action"), I wrote that while the series definitely had LGBTQ content it didn't seem quite as gay as some of the show's online fans seemed to think. Well, in She-Ra Season 5 Moves Queer Representation A Huge Step Forward, showrunner Noelle Stevenson gives them exactly what they've been wanting and waiting for. Along with delivering happy endings to the heroes and redemption instead of punishment to (most of) the villains, the fans' favorite same-sex "ship" receives the kind of happily-ever-after ending previously reserved exclusively for heterosexual animated couples.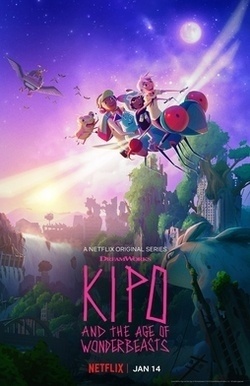 And in my final column before the pause (see "
Confessions Of A Comic Book Guy -- Hunker In Your Bunker
"), I wrote about how much I enjoyed the first season of Netflix's
Kipo and the Age of Wonderbeasts
, based on Radford Sechrist's 2015 webcomic. What I didn't mention was that in one episode one of the main characters came out as gay in a very naturalistic way. If anything, the second season, which is currently streaming, is better than the first. My only complaint with it has been until recently I was unable to find Sechrist's webcomic anywhere online. Then, I came across
Blue Pigs And Mutant Mandrills: Designing The Post-Apocalypse In 'Kipo And The Age Of
Wonderbeasts
'
over on the
Cartoon Brew
website. It's an interesting article about the production of the series, but, more importantly, it also has a link to a pdf of Radford Sechrist's
Kipo
. After finally seeing it I do hope a publisher puts it into print.
The opinions expressed in this column are solely those of the writer, and do not necessarily reflect the views of the editorial staff of ICv2.com.