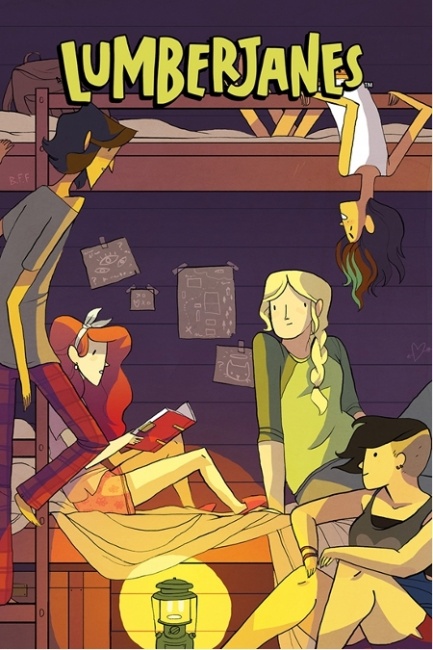 Confessions of a Comic Book Guy is a weekly column by Steve Bennett of Super-Fly Comics and Games in Yellow Springs, Ohio. This week, Bennett looks at Lumberjanes as an animated series, the potential of Batwheels, and updates us on Svengoolie's latest crossover into comics.
BOOM! Studios
Lumberjanes
(see "
'Lumberjanes' Ongoing Series
"), co-created by Shannon Watters, Grace Ellis, Brooklyn Allen, and Noelle (
She-Ra and the Princesses of Power
) Stevenson, is coming to HBO Max according to
Variety
. Stevenson will write, direct a one-hour
Lumberjanes
feature special, and will Executive Produce both it and the series.
For those who haven't read the comics, BOOM! Studios describes it as being about five friends, Jo, April, Mal, Molly, and Ripley, at Miss Qiunzella Thiskwin Penniquiqul Thistle Crumpet's Camp for Hardcore Lady Types, who are "determined to have an awesome summer together... and they're not gonna let a magical quest or an array of supernatural critters get in their way!"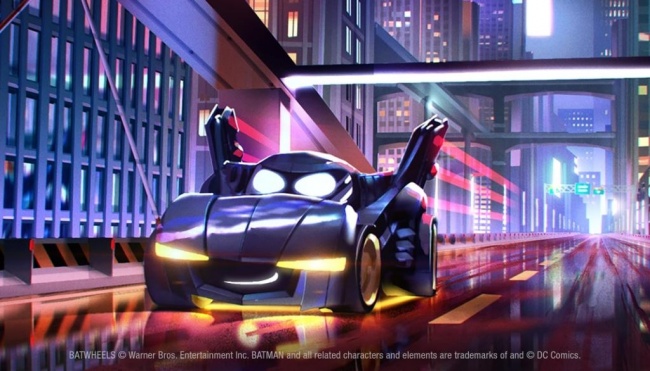 You never know what one thing will lead you to, for instance, an article about the
Lumberjanes
animated series led me to a link to
Batwheels
! It's Warner Bros. Animation's answer to
Paw Patrol,
a preschool show about "the most heroic and iconic vehicles from the DC Comics universe." Batwheels are "sentient superpowered crime-fighting vehicles defending Gotham City alongside Batman, Robin, Batgirl and a host of DC superheroes" and led by Bam (The Batmobile), Bibi (The Batgirl Cycle), Red (The Redbird), Jett (The Batwing), and Buff (The Bat Truck).
It would be easy to be snide and snarky about such a show designed to "thrill and entertain" while demonstrating "to kids the value of self-confidence, friendship, and teamwork", but there's a little boy in my family who would freak the freak out over
Batwheels
. I can't imagine he's the only one who without knowing has been waiting for something just like this.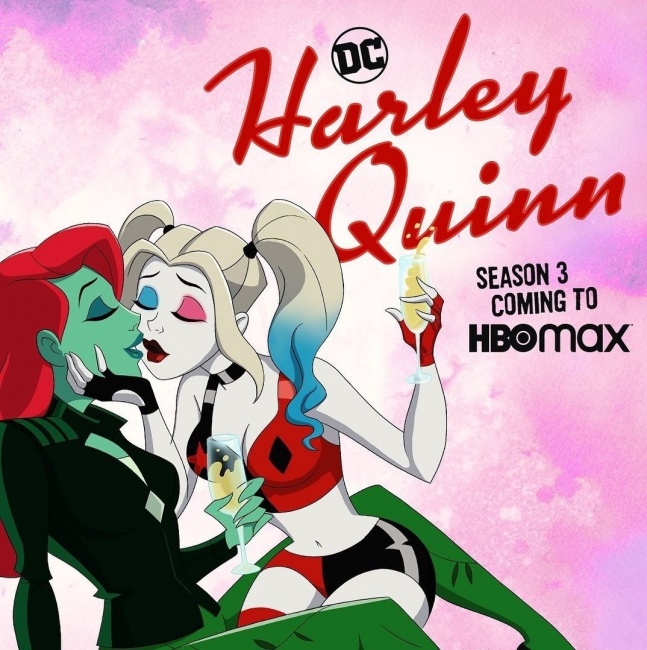 Last week (see
"Confessions Of A Comic Book Guy -- It Must Be Love"
) I wrote about binge-watching the
Harley Quinn
series, which had just concluded its S2 streaming on DC Universe and HBO Max. Those of you who enjoyed it and are looking forward to S3 should probably prepare themselves for a bit of a wait; according to an interview with showrunners Justin Halpern and Patrick Schumacker though while still possible it would be "optimistic" to say we'd see it "before the end of 2021."
According to Halpern, "We spent two years digging into Harley, and Ivy was her own character, but her stories were told mostly in relation to Harley. So, I think in this third season, it'd be interesting to flip that, and dig deeper into Ivy and her life, and tell some stories through her point of view."
In other Ivy news, her character recently underwent a
transformation/name change
in the pages of
Batman: The Joker War Zone
, and she's now (Spoiler Warning) Queen Ivy. There's been no indication just how long-term a change this is for the character so far, but given her status as one of Batman's most popular/profitable villains and participation in the billion-dollar young girl skewing
DC Super Hero Girls
brand, I'm just going to go ahead and assume she'll be going by her original name on
Harley Quinn
. But as so very often is the case, I could be wrong.
Last year (see "
Confessions Of A Comic Book Guy -- DC Inserts Official Rubber-Chicken Target"
) I wrote about "
DC Partners With MeTV for 'Svengoolie Meets the DC Universe
", and how Svengoolie (Rich Koz), host of the long-running Chicago-based horror movie show, partnered with DC Comics to produce the comic
Svengoolie Meets the DC Universe
. I've always had a soft spot for these kinds of comic book oddities and this one, written by Dan Didio with an assist from Rich Koz and drawn by Chris Jones, featured a well done, done-in-one story with clean, clear storytelling and beautiful art that showed the DC heroes at their best.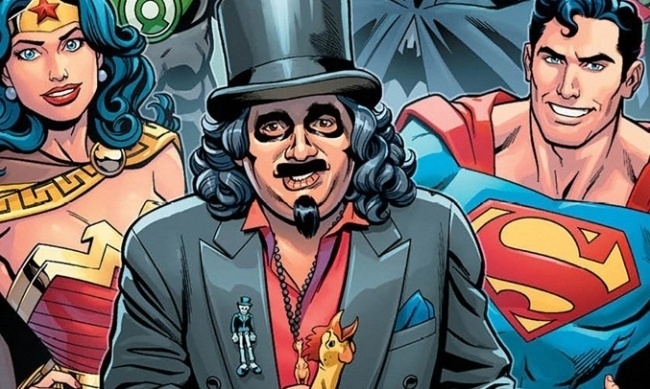 Well, Svengoolie is doing another crossover, and this time in the world of newspaper comic strips. Starting with the September 27 Sunday, Sven begins his guest appearance in the syndicated
Dick Tracy
strip by Joe Staton, Mike Curtis, Shelley Pleger, and Shane Fisher. Not only that, but in the days to come, he'll also be meeting Little Orphan Annie, who's become a reoccurring character in
Dick Tracy
.
Last week, I confessed to having stopped reading newspaper funnies, but artist Jules Rivera taking over the long-running strip Mark Trail was a perfectly good reason for me to start again (see "
Confessions of a Comic Book Guy -- It Must Be Love
"). Well, Svengoolie meeting Little Orphan Annie sure seems like an invitation for me to start reading
Dick Tracy
again.
The opinions expressed in this column are solely those of the writer, and do not necessarily reflect the views of the editorial staff of ICv2.com.