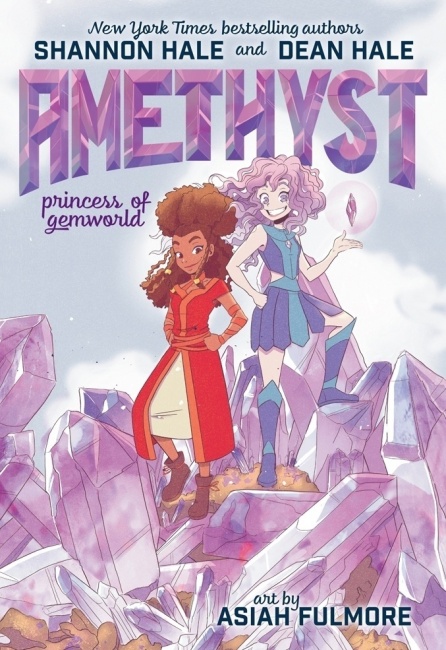 Confessions of a Comic Book Guy is a weekly column by Steve Bennett of Super-Fly Comics and Games in Yellow Springs, Ohio. This week, Steve Bennett talks the Amethyst graphic novel, Stan Lee's Panda vs. Aliens, and some Kid Cosmic.
I've long been a big fan of the original
Amethyst
series by Dan Mishkin and Gary Cohn and artist Ernie Colón, and I enjoyed Amy Reeder's recent six-issue miniseries featuring the character that came out under the Wonder Comics banner. But as much as I would like to see DC publish a regular
Amethyst
comic, the key demographic looking for the adventures of a transforming magical girl just aren't looking for them in comic book shops. So, it makes nothing but sense for DC to publish an
Amethyst
graphic novel "geared toward readers ages 8-12" (see "
Top-Selling Creators On DC Middle-Grade Graphic Novel
"). And I have to confess, in spite of the fact, that I'm way outside that demographic I'm looking forward to reading it myself.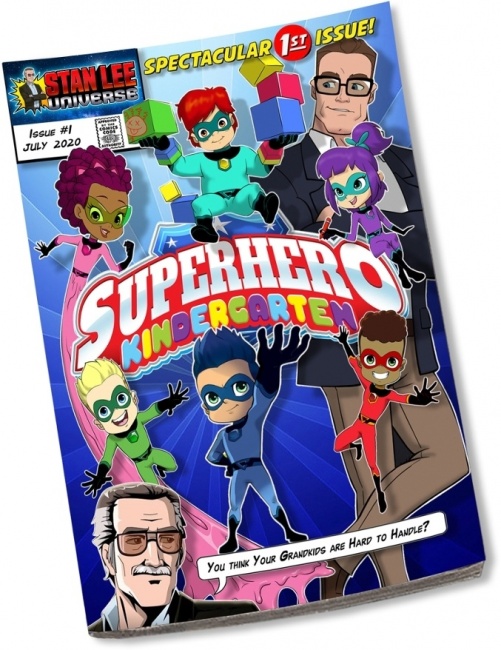 Last week (see "
Confessions Of A Comic Book Guy -- The Great Gatsby Vs. The Incredible Hulk"
), I wrote about Stan Lee's various failed attempts to turn celebrities (David and Victoria Beckham, Ringo Starr, Paris Hilton, Hugh Hefner, etc.) into animated superheroes. And I also wrote about the animated series
Superhero Kindergarten,
which featured Arnold Schwarzenegger as a former superhero turned kindergarten teacher. But I somehow neglected to mention that it was another Lee project and its official title was
Stan Lee's Superhero Kindergarten
.
This gives me a chance to write about another upcoming Lee project,
Stan Lee's Panda vs. Aliens
. Featuring the voices of Chevy Chase, Geoff Gustafson, and Dan Payne, "
Panda vs. Aliens
follows a celebrity panda who must save the world from evil invaders with the help of a magic medallion." The film was entirely funded by Chinese investors and will have a theatrical release in China this year, a country where the Panda is a national symbol and has been box office gold ever since the first
Kung Fu Pand
a movie came out.
So, that pretty much explains why panda is the hero of the movie, but the aliens are another matter.
Panda vs. Aliens
is "partly based on animated alien characters from
The Unknowns
, a comic book from Lee's POW! Entertainment." If that title sounds familiar, well, you have got a much better memory than me; I had to look it up to discover that The Unknowns' first (and so far only) comic book appearance was in the 2016 Free Comic Book Day comic
Stan Lee The Unknowns Frozen Kingdom
. Written by Chris "Doc" Wyatt with art by Alan Otero, Wyatt described the project about two "average teens" who " help alien protectors disguise themselves as a touring rock group in order to take out undercover cells of invaders!" as "
Ben 10
meets
Men in Black
with a rock and roll soundtrack."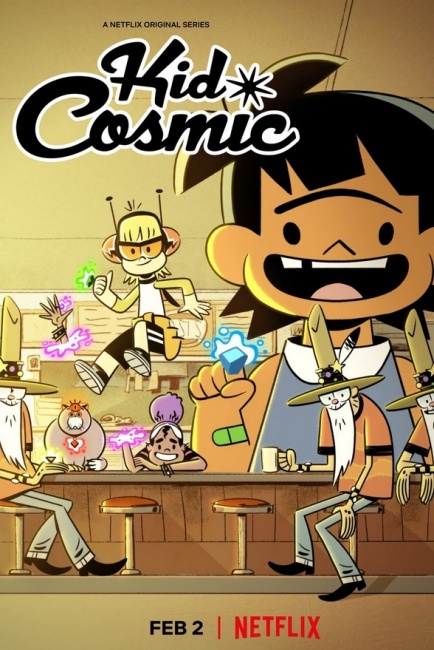 A couple of weeks ago (see "
Confessions Of A Comic Book Guy -- The Batman Who Smiles, Occasionally
"), I wrote about how
Kid Cosmic
, the new superhero-centric animated series from Craig McCracken (
The Powerpuff Girls,
Foster's Home for Imaginary Friends, Wander Over Yonder
) that was about to premiere on Netflix. Well, I binge-watched it last weekend which was easy to do given that it, like most Netflix cartoons, is a serialized story over its ten episodes.
There are plenty of shout-outs to superhero fans and old science fiction movies as the Kid and his band of "Local Heroes" battle a seemingly never-ending stream of alien invaders. And as fun as that is (and it is a lot of fun), the best part of this series is its "Heroes help, not hurt" ethos and the well-developed characters. It ends with a set-up for a second season and given the positive reaction it's received it's hard to imagine there won't be one.
The opinions expressed in this column are solely those of the writer, and do not necessarily reflect the views of the editorial staff of ICv2.com.