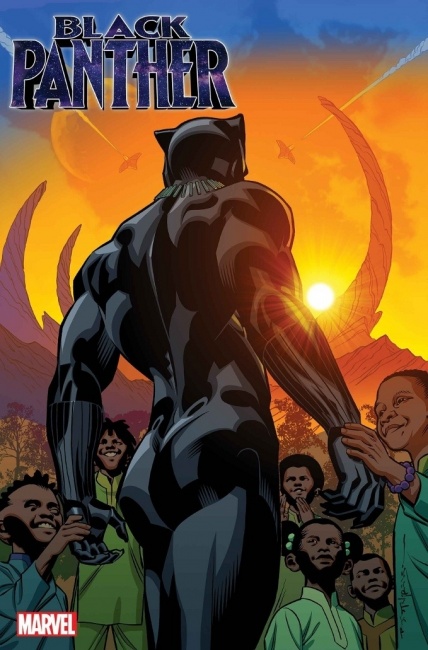 Confessions of a Comic Book Guy is a weekly column by Steve Bennett of Super-Fly Comics and Games in Yellow Springs, Ohio. This week, Bennett revisits his thoughts on Afrofuturism and takes a glance at Disney's influence on the subject.
Ever since the premiere of the
Black Panther
movie back in 2018 I've been waiting for "an explosion in Afrofuturism"; a term coined by writer Mark Dery in 1993 for a movement that combines science fiction themes with elements of black history and culture (see "
Confessions Of A Comic Book Guy - The Cold Equations
"). Well, the explosion has finally gone off according to this piece by Robert Ito that originally appeared in
The New York Times
,
Beyond Black Panther' Afrofuturism Is Booming in Comics
. Ito writes about the current "bumper crop of graphic novels and comic books that melds African culture and science fiction, with influences as wide-ranging as space travel, Caribbean folklore, and Janelle Monae."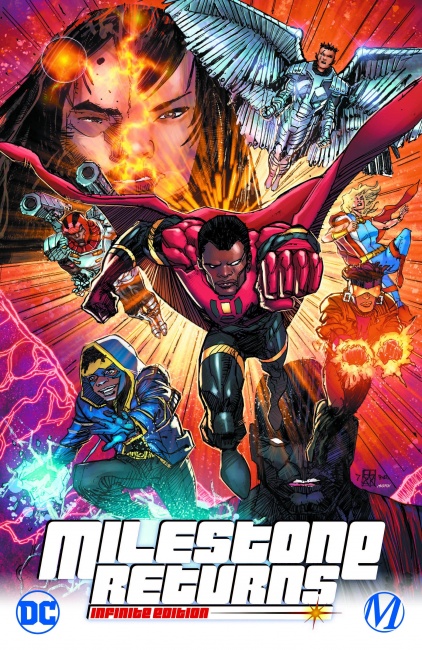 Among the Afrofuturist comics mentioned in the piece is Roye Okupe's YouNeek Studios, which are produced entirely by African creators, who have partnered with Dark Horse to publish their "past and future works" including
Malika: Warrior Queen, Iyanu: Child of Wonder,
E.X.O.: The Legend of Wale Williams Vol. 1
(see
"Youneek Studios Ties Up With Dark Horse"
). As well as the imminent return of the Milestone imprint (see "
Milestone Comics Returns With A One-Shot Written By Reginald Hudlin
").
Back in 2018, I wrote that Marvel had "something of an undisclosed asset with its setting of Wakanda" (see "
Confessions Of A Comic Book Guy - Wakanda Waits For You
"). I have to confess I was thinking more of a 'Wakanda Land' type attraction in the Disney theme parks, a Disney+ TV series was pretty much unthinkable, but that's happening (see "
Buck Rogers Rights Fight Heats Up, Coogler Developing 'Black Panther' TV Series; Man Of Action Is Showrunners For 'Sonic Prime';' Tomb Raider' Movie, TV News; 'Peacemaker' Casting"
). And given the quality of
The Mandalorian
and
WandaVision
, I can't wait to see it.
Back in December (see "
Confessions Of A Comic Book Guy -- A Dispatch From The Streaming Wars''
) about an upcoming Disney+ science fiction series
Iwaju
(that translates roughly as "the future"), that's a collaboration between Disney Animation Studios and Kugali Media, a pan-African comics publisher. But I completely missed how in January
Hulu announced a script order for an adaptation of Nnedi Okorafor's Hugo and Nebula award-winning novella
Binti
about an African woman who's admitted "to the most prestigious academy in the galaxy."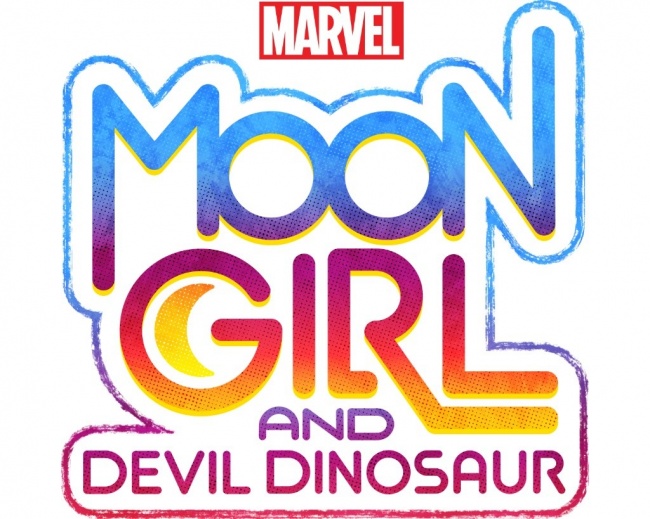 It's admittedly a bit of a reach to label
Moon Girl and Devil Dinosaur
"Afrofuturism," but then, 9-year-old Lunella Lafayette's isn't a superhero and her sole 'superpower' is her intelligence which she uses to create anything she can conceive of. I've long been a fan of the character created in 2015 by writers Brandon Montlare and Amy Reeder and artist Natacha Bustos, one who's waited a long time for news about her upcoming Disney animated series (see "
Confessions Of A Comic Book Guy -- Forward To The Future
").
Well, there's finally been an announcement about the voice cast (see "'
Wonder Girl' Series Nixed; 'Clue' Animated Series In Development; Mindy Kaling To Voice 'Velma;' 'Moon Girl And Devil Dinosaur,' 'House Of The Dragon Casting; 'My Little Pony' Goes To Netflix!
") and I have no complaints, especially about the casting of Lawrence Fishburne as The Beyonder. But a piece on the
D23
website provides some more interesting details about the series. Moon Girl has been aged up to 13 (no doubt to attract an older audience) and the cast includes such non-canonical characters as her Grandparents. And the usually friendless Lunella has been given a "best friend and manager" named Casey.
New content from creators with a different perspective that reinvents standard genre tropes and cliches are exciting developments for someone like me who's always on the lookout for stories I've never read before.
The opinions expressed in this column are solely those of the writer, and do not necessarily reflect the views of the editorial staff of ICv2.com.