Confessions of a Comic Book Guy is a weekly column by Steve Bennett of Super-Fly Comics and Games in Yellow Springs, Ohio. This week, Bennett updates everyone on the status of the Streaming Wars and discusses future animation content for the major streaming services.
I honestly didn't have a side in the great streaming war between HBO Max and Disney+ because I wasn't in the market for any of the newer streaming services. I never seem to find the time to keep up with what's on the streaming services I already have, which are Netflix and Amazon Prime. Not that I didn't think about trying both Disney+ and HBO Max, but think was all I did, until I bought a Chromebook and discovered among its perks was three free months of Disney+.
As much as I enjoyed my free trial (and I did, especially The Mandalorian), I have to confess even that didn't convince me to sign up for Disney+. The catalyst that made me sign up was the Investor Day announcements (see "'Secret Invasion', 'Ironheart,' And 'Armor Wars' Disney+ Series, Plus Marvel Movie News, Trailers, More"). It's far too early to declare a winner in the war, but with a month of Disney+ costing roughly half of what HBO Max does and Disney investing $8-9 billion into programming, makes Disney+ have a clear advantage.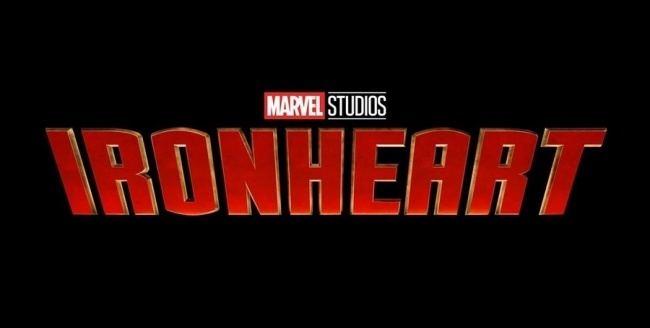 I don't really care much about all that, but what's left of the little kid inside me that bought Marvel Comics right off the spinner back in the 60s could hardly stop "squee-ing" at the prospect of seeing all of that original Marvel comic book compliant content on the small screen, especially
Ms. Marvel
and
Ironheart
. Those were characters that I never expected to see in live-action as they are "legacy" characters that, according to some, no one ever wanted and were forced upon readers.
On the animation side of slate, there's Baymax!, Zootopia+, Tiana (from The Princess and the Frog), and Moana. The interesting thing about those choices are that two of the shows are spinoffs from films that feature POC protagonists, and they show just how important diversity is to Disney. While the other two were remarkably popular in East Asia, 2015's Big Hero 6 did very well there, but Baymax was a particular hit with women, supposedly because he's a "warm-hearted boy". And, while 2016's Zootopia wasn't a major hit in America, it was so popular in China they created a Zootopia themed-land at Shanghai Disneyland. These shows no doubt exist due to the increasing importance of the Chinese market.
Some people have complained about the number of remakes and sequels on Disney+ who've wondered "where are the original ideas?" For these folks, there's Iwaju (the title translates roughly to "the future"), a science fiction series that's a collaboration between Disney Animation Studios and Kugali Media, a pan-African comics publisher. Set in Lagos, Nigeria, it will deal with themes of "class, innocence, and challenging the status quo, it will debut on Disney+ in 2022. Ever since the premiere of the Black Panther movie back in 2018 I've been waiting for "an explosion in Afrofuturism" (see "Confessions Of A Comic Book Guy - The Cold Equations"). Hopefully, this is where that explosion starts.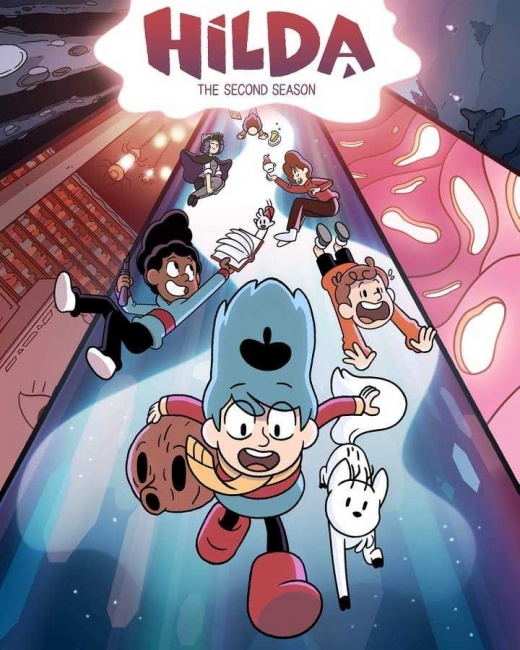 Since this week's subject has turned out to be about streaming services, and while we're still talking about animation, I would be remiss if I didn't mention that the second season of the wonderful
Hilda
, a series about an eerily confident little blue-haired girl navigating a world full of supernatural creatures based on the graphic novel series by Luke Pearson, debuted on December 14. I'm still trying to find the time to binge-watch it, but I was a big fan of S1 (see "
Confessions Of A Comics Book Guy - Too Much Is Always Enough
") and according to all the reviews I've read, S2 is even better.
The opinions expressed in this column are solely those of the writer, and do not necessarily reflect the views of the editorial staff of ICv2.com.