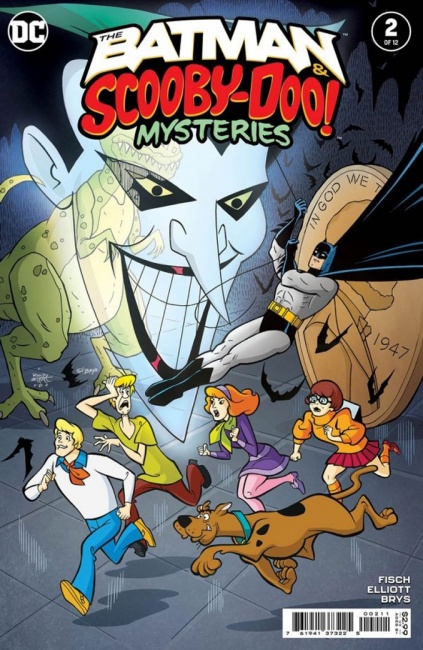 Confessions of a Comic Book Guy is a weekly column by Steve Bennett of Super-Fly Comics and Games in Yellow Springs, Ohio. This week, Bennett goes through his picks for ICv2's Kids Week.
It's Kids Week again at ICv2, which is dedicated to a subject I'm always interested in exploring. Usually, you don't think of the major comic book publishers doing a lot of comics intended for kids, but this year I found kid-friendly titles from DC, Marvel Comics, and IDW Publishing.
Back in January, I let it be known I had been a big fan of the
Scooby-Doo Team-up
and that I was looking forward to reading the upcoming
Batman & Scooby-Doo Mysteries
(see "
Confessions Of A Comic Book Guy -- The Batman Who Smiles, Occasionally
"). Well, we're two now two issues into the series and it's already proven itself a worthy successor to
Team-Up
. Like that comic,
Mysteries
is smart and loaded with comic book lore that will fly over the heads of its young readership, but they won't mind because it's entirely entertaining and presents an appealing version of Batman that kids will love. This comic carries an MSRP of $2.99.
I've long been a big fan of Gurihiru, the Japanese art team of Chifuyu Sasaki and Naoko Kawano who pretty much specializes in comics suitable for kids. Even if you're not familiar with their work you'd probably instantly recognize their sunny signature style that mixes manga and American comic influences. They're best known for doing art for the titles
The Unstoppable Wasp
,
Avatar: The Last Airbender,
and
Superman Smashes the Klan,
which won the 2020 Harvey Award for Best Children or Young Adult Book.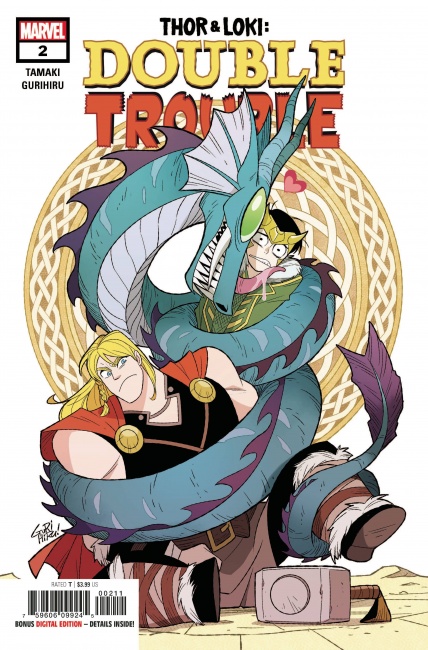 Their current comic for Marvel is
Thor & Loki: Double Trouble
. Like
Spider-Man & Venom: Double Trouble
, it's written by Mariko Tamaki, and Gurihiru uses a broader style to tell a more cartoony story about the wild antics of a mismatched duo getting in and out of trouble. Here the results are even funnier since it involves the Odinson Brothers, who make a great comedy team as we know from
Thor: Ragnarok
. This book is by Marvel and will retail for $3.99.
A couple of months ago I raved about the movie
Godzilla Vs. Kong
(see "
Confessions Of A Comic Book Guy -- Battle Of The Titans
"). One of the great things about it is, while it took its subject matter as seriously as it could, it never forgot that kids love monsters as well as adults and they would be reading this book. And while there have been plenty of
Godzilla
comics recently, there hasn't been one specifically intended for kids since Marvel's
Godzilla, King of the Monsters
by Doug Moench and Herb Trimpe which ran 24 issues between 1977 and 1979. Not that it was only for kids; I loved it too.
But happily, there's a
Godzilla
comic for kids now, IDW's
Godzilla: Monsters and Protectors
by Erik Burnham and drawn by Dan Schoening. In it, a supposedly clean new energy source earns the ire of Godzilla who begins to destroy the energy production plants. So, it's up to an 8th-grade boy genius Cedric Nishimura and his friends Anderson, Emily, as well as the miniature Shobijin twins from Infant Island, to find a way not just to stop Godzilla, but convince him that humanity doesn't deserve destruction. It retails for $4.99.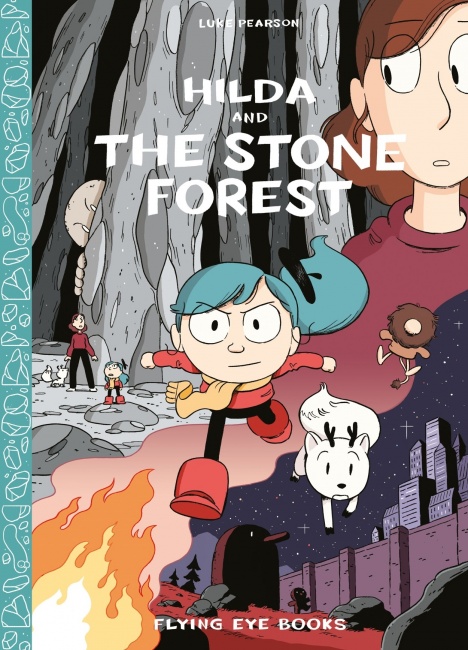 I'm on record as being a big fan of Netflix's
Hilda
, an animated series about an eerily confident little blue-haired girl navigating a world full of supernatural creatures that are based on the graphic novel series by Luke Pearson (see "
Confessions Of A Comic Book Guy -- Too Much Is Always Enough
"). But I have to confess, I've only recently gotten around to reading the source material and have done so I'm now even a bigger fan.
There are currently six books in the series,
Hilda and the Troll
,
Hilda and the Midnight Giant, Hilda and the Bird Parade, Hilda and the Black Hound, Hilda and the Stone Forest,
and
Hilda and the Mountain King.
The conventional thing of course would be to begin at the beginning, but I think both kids and adults might be better served by starting with
Hilda and the Stone Forest,
For me, it's the strongest entry in the series, and while it admittedly ends on a cliffhanger, it features such a solid story it's hard to imagine anyone who after reading this volume wouldn't want to read the others. This one is from Flying Eye Books, and it will retail for $10.99.
The opinions expressed in this column are solely those of the writer, and do not necessarily reflect the views of the editorial staff of ICv2.com.
Click here
for more articles on kids comics and graphic novels, for ICv2 Kids Week!