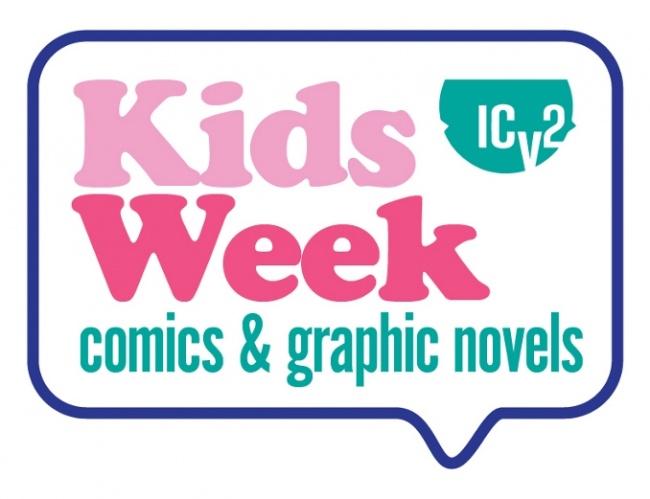 Sales of kids titles, the largest category of graphic novel sales, continued to grow in 2020 despite the challenges caused by the pandemic, and accounted for nearly one-third of graphic novel sales last year (see "
Kids Titles Account for Nearly One-Third of 2020 Graphic Novel Sales
"). The rapid growth over the past few years is attracting more interest from publishers, who are growing the number of kids titles even faster than sales.
ICv2's Kids Comics and Graphic Novels Week is providing a week of focused content to help retailers plan their kids sections for the rest of 2021, sponsored by Yen Press and JY, VIZ Media, and NPD BookScan. We'll be running market reports, overview articles, Pick Hits, columns, and product news.
Watch the list below for our updated list of articles for ICv2's Kids Comics and Graphic Novel Week:
News and Features
Kids' Graphic Novels: What to Watch Out for in 2021
Kids Graphic Novels Pick Hits: July 2021
Kids Titles Accounted for Nearly One-Third of 2020 Graphic Novel Sales
DC Schedules Three YA Graphic Novels for September
Kids Week - Oni Press Lines Up Kids Graphic Novels for Summer
ICv2 Interview: JuYoun Lee of JY and Yen
VIZ to Publish 'Kirby Manga Mania'
Kids Week: TKO Brings Back 'Scales & Scoundrels'
Kids Week: Single-Issue Comics for Young Readers
Kids Week: A Guide to Marvel's Young Reader Comics and Graphic Novels
Legendary to Publish Queer Retelling of 'Hamlet'

Columns
The Hottest Properties in Comics May Finally be Ready for Their Close Up
Confessions of a Comic Book Guy -- This Week In Kids Comics

Previews
Preview: 'Goosebumps: Secrets of the Swamp' TP

Sponsored Content
JY Introduces 'Kyle's Little Sister' (Yen Press)