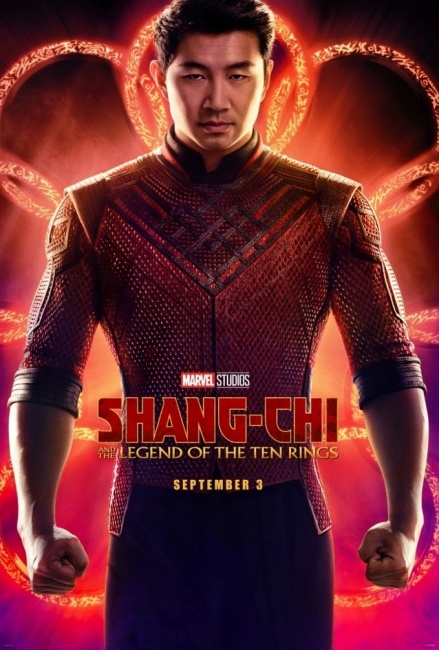 Confessions of a Comic Book Guy is a weekly column by Steve Bennett of Super-Fly Comics and Games in Yellow Springs, Ohio. This week, Bennett looks forward to the fall release of Shang-Chi and the Legend of the Ten Rings and talks DC Festival of Heroes #1: The Asian Superhero Celebration.
It's been well over a year since we started sheltering in place (see "Confessions Of A Comic Book Guy -- Hunker In Your Bunker"). And while we still haven't been given the "all clear," there have been recent updates declare that fully vaccinated people no longer needing to wear a mask outdoors, and for the first time in a long time, it really does seem like we can get back to what was once normal. This means all sorts of things, of course, but I have to confess, it mostly means that I can go to the movies again. And, the first movie I plan on seeing is Shang-Chi and the Legend of the Ten Rings in September.
I mean, I want to see Black Widow in July. And I probably will, but I definitely will be seeing Shang-Chi. I'm a big fan of the character (see "Confessions Of A Comic Book Guy -- A Resumption Of Kung Fu Fighting), and I'm fairly confident that I've never seen this movie before. As EW puts it, it's "a sweeping superhero epic that combines emotional family drama with gravity-defying martial arts action." Plus, it includes elements of Chinese fantasy films, confirmed in the trailer by the presence of Chinese guardians lions (a.k.a. Fu dogs), and persistent rumors that suggests Stan Lee/Jack Kirby's dragon Fing Fang Foom will also be making an appearance.
Shang-Chi and the Legend of the Ten Rings has an Asian hero and a predominantly Asian cast, which is considered to be something of a risk in the film industry. While there are a lot of unpredictable variables, like COVID or whether it'll be allowed to be shown in China, but so far, no MCU movie has ever flopped. Captain Marvel and Black Panther were both considered risks because they featured female and black heroes, and both made well over a billion dollars (not counting the money from merchandising and publishing).
And while it's still a couple of months away, we have time to learn how to pronounce the names of both the film's star and its main character. According to Simu Liu (who plays Shang Chi), his name is pronounced "SEE-moo LEE-ew" and Shang Chi is pronounced "SHONG-chee." Like most comic fans, I've been pronouncing it 'SHANG-chee" for 40 years, but it's never too late to learn how to say it right.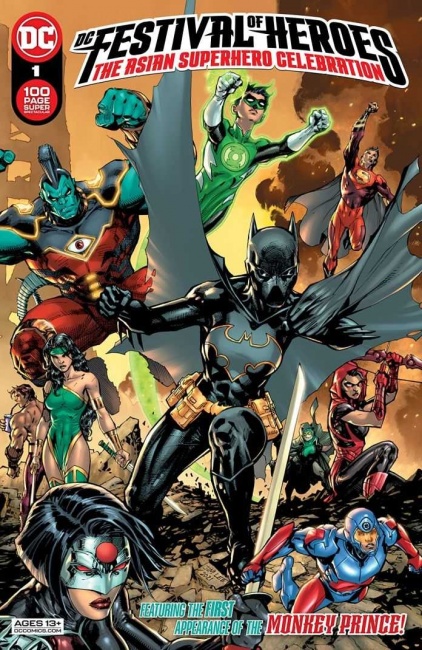 While we're on the subject it is Asian American and Pacific Islander (AAPI) Heritage Month and DC and Marvel are both celebrating by releasing oversized anthology titles featuring AAPI characters and creators.
DC Festival of Heroes #1: The Asian Superhero Celebration
shipped last week with an SRP of $9.99. It's not exactly an impulse purchase. However, there's some good stuff in its 100-pages, in particular, "The Monkey Prince Hates Superheroes" by Gene Luen Yang, Bernard Chang, Sebastian Cheng, Janice Chiang, and Jessica Chen. It's the first appearance of Monkey Prince, an Asian teen hero loosely based on the mythical Monkey King and with the proper development, DC might have another breakout character on their hands.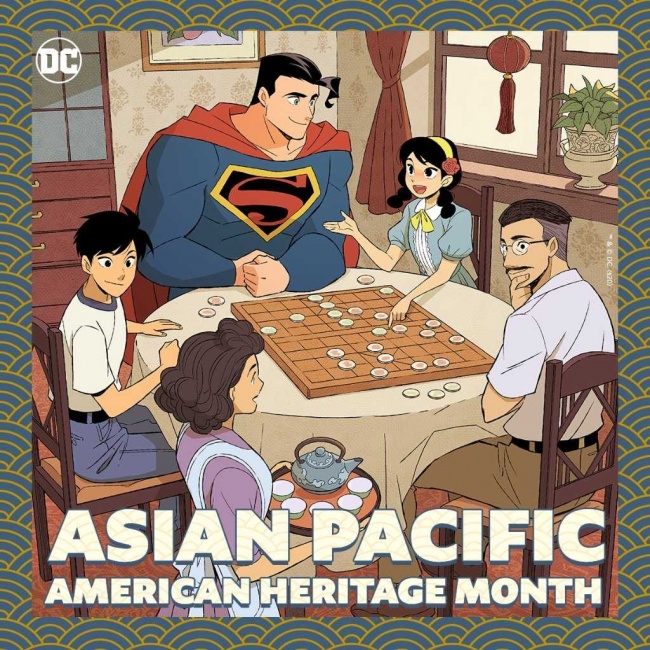 But even better, this month you can
read Superman Smashes the Klan for free at the DC Book Club
. I've already raved about this now all too timely three-issue series by Gene Luen Yang and Gurihiru (see "
Confessions Of A Comic Book Guy -- Time For A Rethink
") about Chinese immigrants to Metropolis who are attacked by a hate group. If you haven't already read it, you really, really should.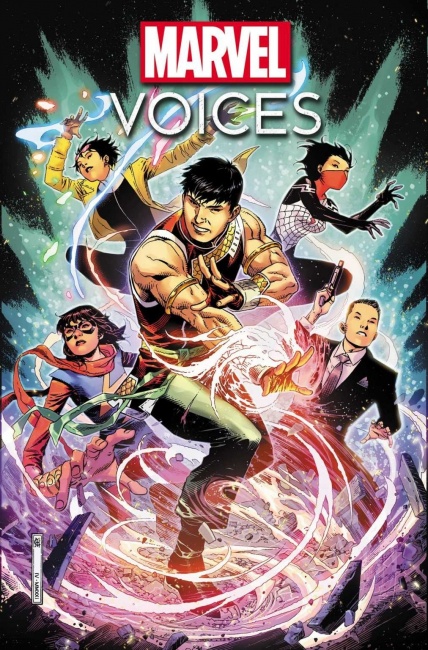 I haven't forgotten I also mentioned Marvel; they also have an AAPI Heritage Month comic,
Marvel's Voices: Identity
#1 which is coming out in August, for reasons (schedules, deadlines, that sort of thing), but better late than never. Also, in August, Marvel will have a series of eight variant covers by artist InHyuk Lee that will appear on regular Marvel titles featuring Shang-Chi, Ms. Marvel, Psylocke, Jubilee, Silk, Amadeus Cho, Jimmy Woo, and Armor (see "
Preview: ''Asian American And Pacific Islander Heritage' Variant Covers By Inhyuk Lee
").
Two weeks ago (see "Confessions Of A Comic Book Guy -- Leftovers From Last Week"), I was concerned that the Kickstarter campaign to fund a new season of MST3K wouldn't be successful. Well, it was super successful, outperforming the one from 2015 which raised $5.76 million by raising $6.5 million to fund Season 13 of the show. This will "fund 13 new episodes, including the show's first 3-D episode, 12 new short film riffs, a holiday special" co-hosted by all the MST3K hosts and "build The Gizmoplex, new virtual theater and online community hub that will be the exclusive home of the next season for its initial run."
The opinions expressed in this column are solely those of the writer, and do not necessarily reflect the views of the editorial staff of ICv2.com.