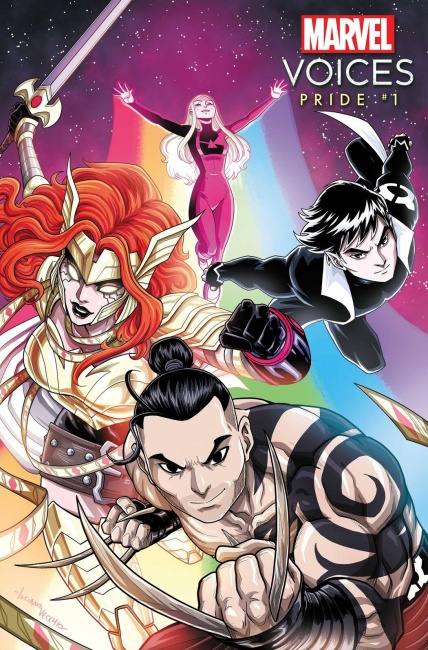 Confessions of a Comic Book Guy is a weekly column by Steve Bennett of Super-Fly Comics and Games in Yellow Springs, Ohio. This week, Bennett celebrates Pride Month and discusses some of the related June releases.
It's Pride Month once again, and once again, it's an opportunity; to sell more comics, certainly, but it's also an opportunity to possibly attract new customers while raising the profile of your store. A Pride Month display in your window isn't likely to alienate any of your regulars while attracting the eyes of people who wouldn't ordinarily set foot in your store.
Marvel has Marvel Voices: Pride #1 (see "'Marvel Voices: Pride") that has stories featuring their LGBTQ+ couples Wiccan and Hulkling, Rictor and Shatterstar, as well as the characters Mystique, Destiny, Nico Minoru, and Karolina Dean from Runaways, Iceman, Daken, Karma, America Chavez, Ice Man, and the first appearance by a new character named Somnus. There is also a series of Pride Month variant covers (see "Preview: Complete Marvel's 'Pride Month' Variant Covers By Phil Jimenez") illustrated by Phil Jimenez featuring America Chavez, Black Cat, Daken, Hulkling & Wiccan, Iceman, Moondragon, Mystique, and Northstar that will appear on issues of Black Cat #7, Marauders #21, X-Men #21, The Mighty Valkyries #3, Guardians of the Galaxy #15, Wolverine #13 and X-Factor #10.
And the Marvel Star Wars line has its own Pride variant covers as well (see "Preview: Marvel's 'Star Wars' Pride Variant Covers") that feature Doctor Aphra, Sana Starros, Rae Sloan, Yrica Quell, Terec and Ceret, and Lando Calrissian that will appear on Star Wars: War of the Bounty Hunters #1, Star Wars: Bounty Hunters #13, Star Wars #14, Star Wars: Darth Vader #13, Star Wars: Doctor Aphra #11, and Star Wars: The High Republic #6.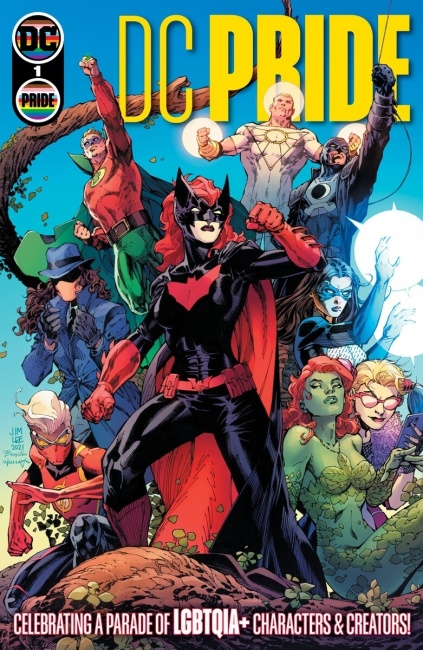 And of course, DC has its own Pride comics (see "
Preview: 'DC Pride' #1 And More
").
DC Pride
#1 is an 80-page anthology comic that stars such DC Comics' LGBTQIA+ (the IA stands for intersex, asexual, and/or ally) characters like Batwoman, Poison Ivy & Harley Quinn, Midnighter, Flash of Earth-11, the Golden Age Green Lantern, and Obsidian, Aqualad, Renee Montoya, and Pied Piper. Most interestingly, it also features the first comic book appearance of Dreamer, a trans woman superhero. It features a story written by Nicole Maines, the actress who plays the character on The CW tv series
Supergirl
. And DC has their own Pride variant covers that will run on issues of
Batman
#109,
Crush & Lobo
#1,
Harley Quinn
#4
, Nightwing
#81,
Superman
#32,
Teen Titans Academy
#4,
Wonder Girl
#2
, Wonder Woman
#774 and
Crush & Lobo
#1.
Speaking of which, I read Crush & Lobo #1 last week and enjoyed the heck out of it. This is not surprising given it was written by Mariko Tamaki, author of the wonderful YA graphic novel Laura Dean Keeps Breaking Up with Me, and the Marvel all-ages comic Thor & Loki: Double Trouble I recently raved about (see "Confessions Of A Comic Book Guy -- This Week In Kids Comics"). Giving Lobo an illegitimate teenage daughter really shouldn't work, but Tamaki and artist Amancay Nahuelpan do a great job of making menacing anger ball Crush an engaging character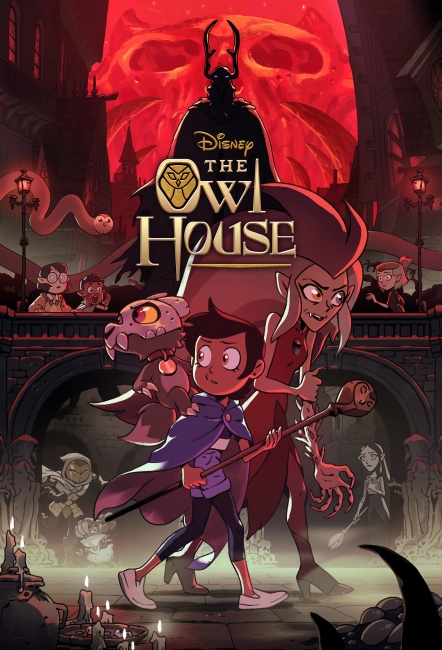 Last year (see "
Confessions Of A Comic Book Guy -- For The Win
"), I wrote about how Luz Nocedal, a 14-year-old Dominican-American girl who was the protagonist of
The Owl House
, was Disney's canonically bisexual character. Well, it doesn't seem to have hurt the popularity of the series any. Along with having a considerable young adult fan base it's a "top-five cable animated series with kids and girls 6-11" and has "amassed over 58 million views on Disney Channel YouTube", and
Disney has renewed it for Season 3 before its Season 2 premiere
.
Season 2 of The Owl House premieres June 12 at 10 am, and new episodes will run until August 14. I've gotten a look at the first two episodes of S2, and the series remains the same beautiful blend of comedy, fantasy, and touches of horror with a bit of sweet romance. In those episodes, the ordinarily oblivious Luz finally notices how her friend Amity has been looking at her, and soon, there are plenty of innocent embarrassed blushes and on the horizon even a bit of hand-holding.
The opinions expressed in this column are solely those of the writer, and do not necessarily reflect the views of the editorial staff of ICv2.com.