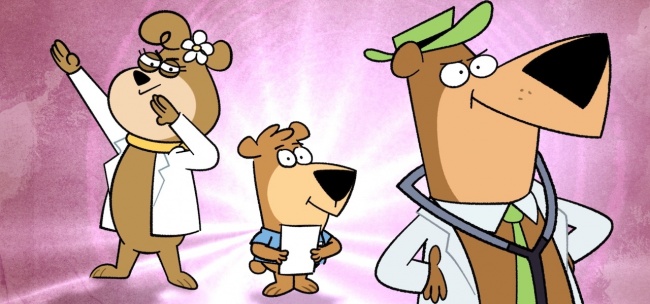 Confessions of a Comic Book Guy is a weekly column by Steve Bennett of Super-Fly Comics and Games in Yellow Springs, Ohio. This week, Bennett talks about cartoon characters that are returning to the limelight.
I know in my heart of hearts every character is somebody's favorite. I also know that, in today's world, eventually every neglected Intellectual Property will get its chance to once again bask in the media's spotlight. But I have to confess, it's still hard for me to believe that Tweety has fans, in spite of all of the evidence that he does. He got top billing in the long-running Dell/Gold Key comic Tweety and Sylvester, starred in the animated series The Sylvester & Tweety Mysteries, as well as a direct-to-video feature Tweety's High-Flying Adventure. But probably most significantly, according to a 2018 online piece, Tweety is #29 on the top 30 list of the most popular cartoon tattoos.
In spite of all this, I was still surprised when I read about Tweety Mysteries. On the surface, it sounds like The Sylvester & Tweety Mysteries without Granny or Sylvester, but it's actually "a hybrid live-action/animated adventure from Warner Bros. Animation and Warner Bros. Television that follows a curious tween investigative journalist and podcaster named Sydney and her sidekick Tweety bird." This isn't the first time they've combined live-action and animation for a TV series; there was 2017's two-season SYFY series Happy! based on Grant Morrison and Darick Robertson's four-issue comic book miniseries about a down on his luck detective interacting with an animated small, blue, winged unicorn named Happy.
But, the Tweety Mysteries sounds like it's going to be a great deal more ambitious, Tom Ascheim of Warner Bros. Discovery compared the series to the movie Harriet the Spy "but with Tweety on Sydney's shoulder as her assistant", suggesting that Tweety will be in the majority of the scenes and be doing a lot of interacting with human actors. This certainly seems like it's going to be something I've never seen before on the small screen, so while I'm not a particularly big fan of Tweety, I'm looking forward to watching Tweety Mysteries.
Then, there's Jellystone!, which is set to debut on HBO Max on July 29. Like the movie Scoob!, it sets up a connected Hanna-Barbera universe; here it's in a town called Jellystone! (yes, like the Park) whose citizens include Jabberjaw, Top Cat, Snagglepuss, Captain Caveman, El Kabong, Wally Gator, Jonny Quest and Hadji, The Banana Splits, etc. It's supposed to be "a reimagined take on these beloved characters, modernizing them for today's family audience" so clearly this isn't meant for me. But after seeing the trailer for it, I'm not sure kids will like it any better; it looks an awful lot like the much-maligned ThunderCats Roar which died a quick death last year.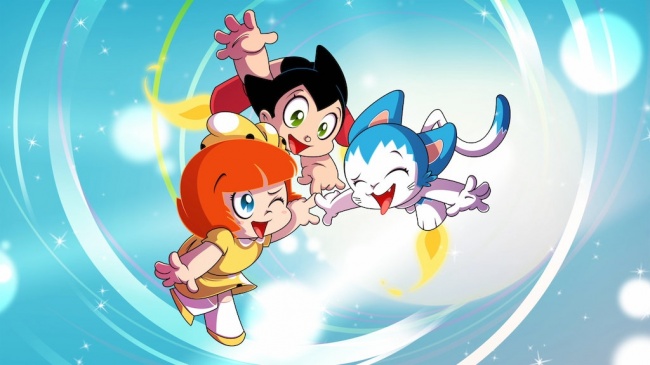 Back in 2019 (see "
Confessions Of A Comic Book Guy -- The Impending Boy Robot Renaissance
"), I wrote about all of the various "localized" versions of Osamu Tezuka's boy robot Astro Boy. There were two pre-school versions,
Little Astro Boy
from Nigeria as well as
Go Astro Boy Go
, a French-Japanese co-production, and
Astro Boy Reboot
, a France- Monaco-Japan co-production intended for 8 to 12-year-olds.
Well, last week, I discovered that all 52 11-minute episodes of Go Astro Boy Go were available on YouTube, in English. In this absolutely adorable version of the franchise, Professor Elefun sends his granddaughter Suzu and creations Astro Boy and Astro Kitty off on low-risk missions that usually have an ecological theme in keeping with one of Tezuka's most famous quotes; "Love all creatures! Love everything that has life!"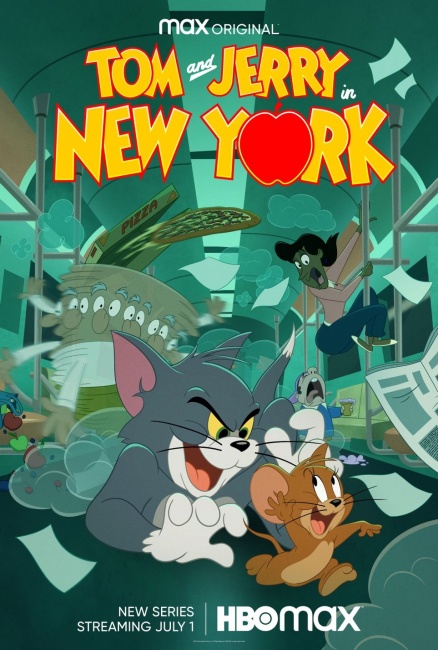 I've written before about the recent
Tom & Jerry
movie (see "
Confessions Of A Comic Book Guy -- An Endless Game Of Cat And Mouse
") and while most of the reviews for it were pretty 'meh', it must have been a financial success because the animated series
Tom and Jerry in New York
premiered on HBO Max July 1. Like the film, the setting is the Royal Gate Hotel, but happily, none of the underwhelming human characters from it appear in it. Kids should like it fine (I just wish there were some
Tom & Jerry
comic books to go with it), though their time would be better spent watching the original MGM shorts which are also on HBO Max instead.
The opinions expressed in this column are solely those of the writer, and do not necessarily reflect the views of the editorial staff of ICv2.com.