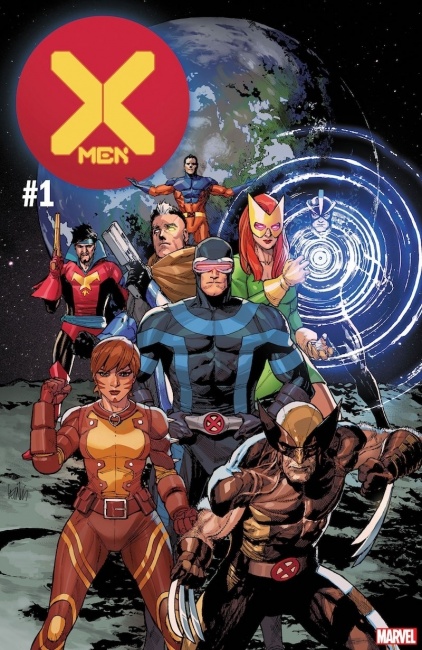 Confessions of a Comic Book Guy is a weekly column by Steve Bennett of Super-Fly Comics and Games in Yellow Springs, Ohio. This week, columnist Steve Bennett discusses the history of the X-Men's Krakoan Age as well as the Marvel mutants' change in cultural perspective.
When it comes to boiling down the appeal of a major franchise down to my three simple sentences, "This Is Who They Are, This Is What They Do, This Is What They're For" (see "
Confessions Of A Comic Book Guy -- Reaching For Relevance
"), you can't get much easier than
X-Men
. They've always put their mission statement right up front; "Feared and hated by a world they have sworn to protect". Though that axiom was rudely ejected from the property in 2019 when author Jonathan Hickman jumpstarted the whole Krakoa Era.
As you all already undoubtedly know, this was when Professor X decided his vision of harmonious human-mutant coexistence was a bunch of silly nonsense and the "good" and "evil" mutants finally got on the same page. Together they created their own nation/state on the living island (which to me will always sound a little goofy, given I'm so old I remember Living Island as being the setting of the 1969 kids show
H.R. Puffinstuff
first hand) of Krakoa. They first appeared in 1975's
Giant-Size X-Men
#1, the same comic that gave us Len Wein and Dave Cockrum's New X-Men.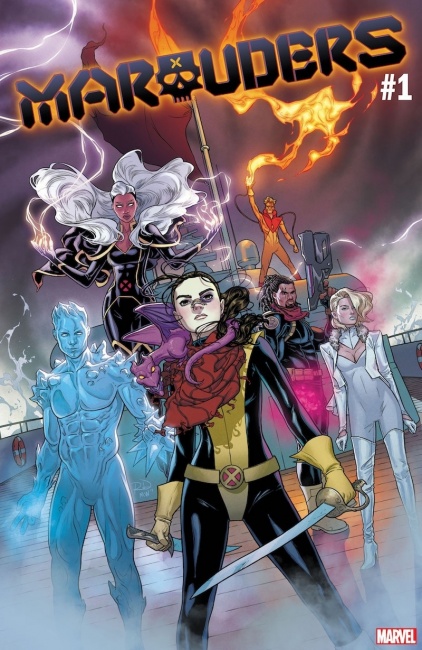 I've been following the Krakoa Era since its inception (see "
Confessions Of A Comic Book Guy -- Time For A Rethink
"), and I'm always in favor of something I've never seen before and certainly, both
House of X
and
Powers of X
qualified as that. And, I've genuinely enjoyed most of the ancillary X-titles (
Marauders, Cable, Hellions
).
That being said, the Krakoa Era is more of an elaborate sci-fi/fantasy epic than an actual
X-Men
comic. As fine as some of the ideas have been, ultimately it comes across as an empty intellectual exercise that's almost entirely lacking in what the kids call "The Feels". I hadn't planned on writing anything about them because, you know, that's just my opinion, until I read a CBR piece where
Wolverine
and
X-Force
writer Benjamin Percy compared "current titles to BLM, Me Too movements".
Percy said that. "What you see with [the storylines]
Dawn of X
and
Reign of X
is that it's reflective of larger cultural shifts going on right now," And "...whether it's Black Lives Matter or Me Too, a lot of people are standing up and saying, 'That's enough.'"
The thing is (once again this is just my opinion) it is not remotely accurate. Yes, the X-Men have traditionally been an allegory for civil rights, until recently.
Other groups fighting for tolerance and acceptance generally don't have the option of retreating to their own desert island. And, since 2019, Marvel's mutants have been arrogant separatist supremacists perfectly happy to openly demonize and bully humans. In a 2017 video published by Marvel, X-Men co-creator Stan Lee said, "Those stories have room for everyone, regardless of their race, gender, religion, or color of their skin," and the "...only things we don't have room for are hatred, intolerance, and bigotry."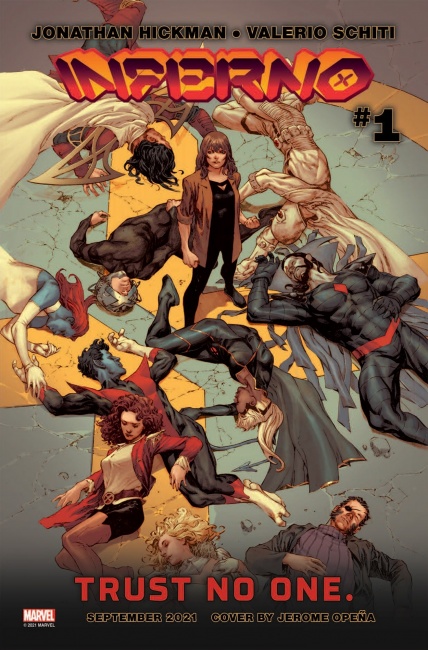 Although Hickman will be
leaving
X-Men
in September, Marvel will launch his last work on X-Men (for now), a mini-series titled
Inferno
(see "
'Inferno'
"). Supposedly the Krakoa Era will continue for the next several years, which is okay with me. So far, it's been interesting, it's hard to argue with success, and
X-Men
is still one of the most successful comics being published. But, I do wish Hickman and company had done a better job of reading the room; when the entire world seems to be hopelessly divided it's a little hard to take a comic whose major theme is "Division Is Great!" and one group constantly telling another group "We're Better Than You!"
I just wish there was still even a little of what the X-Men is supposed to stand for in these comics, and maybe just a soupcon of human (make that mutant) feeling.
The opinions expressed in this column are solely those of the writer, and do not necessarily reflect the views of the editorial staff of ICv2.com.