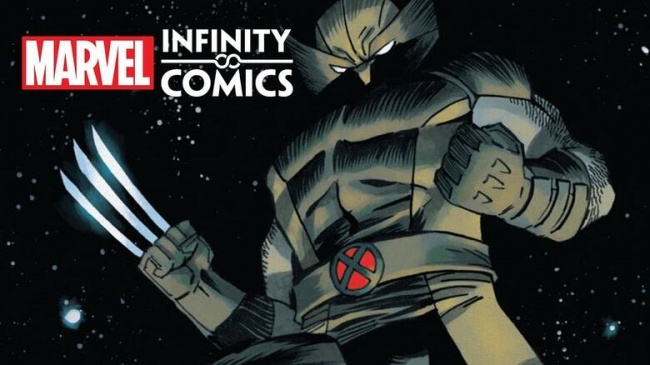 Confessions of a Comic Book Guy is a weekly column by Steve Bennett of Super-Fly Comics and Games in Yellow Springs, Ohio. This week, columnist Steve Bennett delves into DC's webtoons and Marvel's Infinity Comics.
Even though I find it hard enough to keep up with conventional comics, I have tried a couple of times to get into Webtoon, the Korean digital comics platform, but without much success. Thanks mostly to my weak eyes and Vienna sausage-like fingers, I found the "very small screen experience" altogether awkward. Not to mention I was somewhat overwhelmed by the vast amount of material available; I just couldn't find a good place to start. Well, as of now, that excuse has been obliterated.
Back in October of last year ("Confessions Of A Comic Book Guy -- It's Significant!"). I wrote about how original material featuring the Archie characters would "soon debut on the webcomics portal Webtoon." Well, for reasons unknown so far that hasn't happened, not yet anyway. Thus, I didn't pay particular attention to the news that DC Comics were coming to Webtoons mainly because I didn't know what they meant was "now."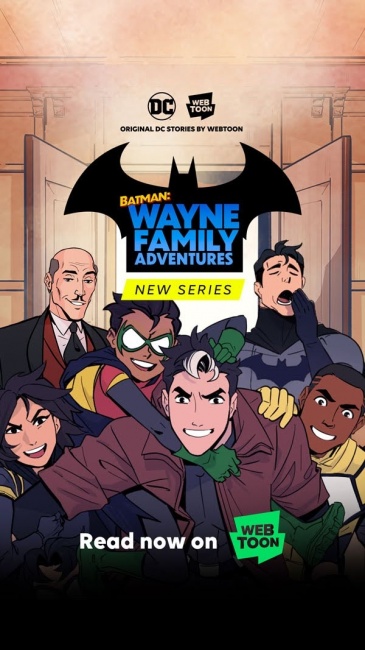 September 8 saw the debut of the weekly series
Batman: Wayne Family Adventures,
which is essentially the 80s sitcom
Eight Is Enough
with masks. We watch as The Signal, a.k.a. Duke Thomas, moves into Wayne Manor and has to adjust to life with his strange sort of siblings, Damien Wayne, Jason Todd, Tim Drake, and Cassandra Cain. It's lovely seeing nicer (but not toothless) versions of Damien and Jason Todd squaring off to see who gets the last cookie; the same way it's unexpectedly satisfying seeing Bruce Wayne happily settling into the role of pater familias to this bunch.
The other notable thing about Batman: Wayne Family Adventures is that in this series Damien Wayne is "sporting a skin tone several shades darker than his usual appearance in mainstream DC books" that a lot of fans are saying better represents his mixed-race heritage. Though I'm sure that someone, somewhere is rejecting and objecting to this, this change makes sense given that, according to co-creator Denny O'Neil, Damien's mother Talia was "of mixed Chinese and Arab ancestry." I have to confess, this had never occurred to me, but now that it's come up, let's hope DC Comics starts coloring Damien the very same way ASAP.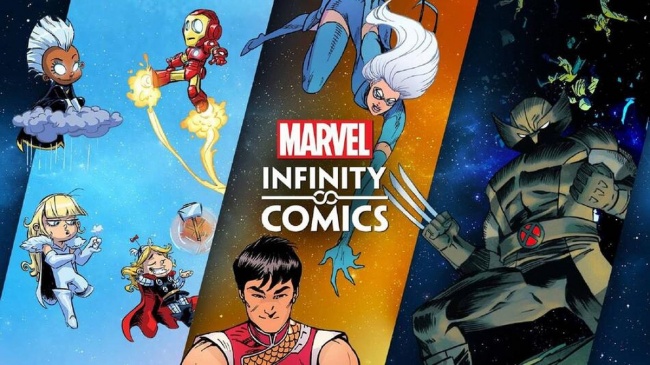 Generally, if DC does something Marvel will almost inevitably do at least something similar (and vice versa), so at almost the same moment Marvel decided to relaunch both Marvel Unlimited and their Infinity Comics, "
full-screen, high-resolution vertical comics designed for phone and tablet.
" I had never been a fan of Infinity Comics in the past, but as Sean Keane noted in a piece on CNet, the interface is now much smoother and Infinity Comics seems " like a major leap forward for digital comics."
While DC is taking it slow, Marvel now has over 30 Infinity Comics up, with "over 100 issues planned by the end of 2021." The big selling point for getting Marvel Unlimited, at least for hardcore comic book fans, is undoubtedly Jonathan Hickman's X-Men Unlimited. In spite of my recent complaints about his recent X-Men run (see "Confessions Of A Comic Book Guy -- The X-Men's Change In Cultural Perspective"), I generally want to read anything he's written. And while I'm enjoying X-Men Unlimited, I believe Hickman has way overestimated just how long the average reader wants to see Wolverine fall.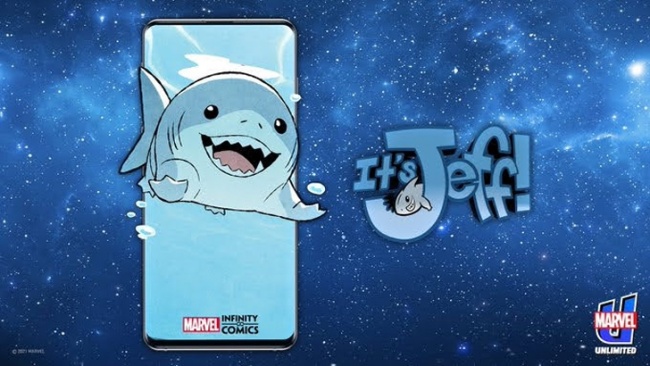 But, being me, my favorite Infinity Comic so far is
It's Jeff!
by Kelly Thompson and Gurihiru, featuring the wordless adventures of the adorable shark dog who made his first appearance in
West Coast Avengers
#7 back in 2019. Since then, he's shown up in issues of both
Deadpool
and
Gweenpool Strikes Back
, but this is his first time in the spotlight. And so far, every issue has been a sheer delight.
The opinions expressed in this column are solely those of the writer, and do not necessarily reflect the views of the editorial staff of ICv2.com.