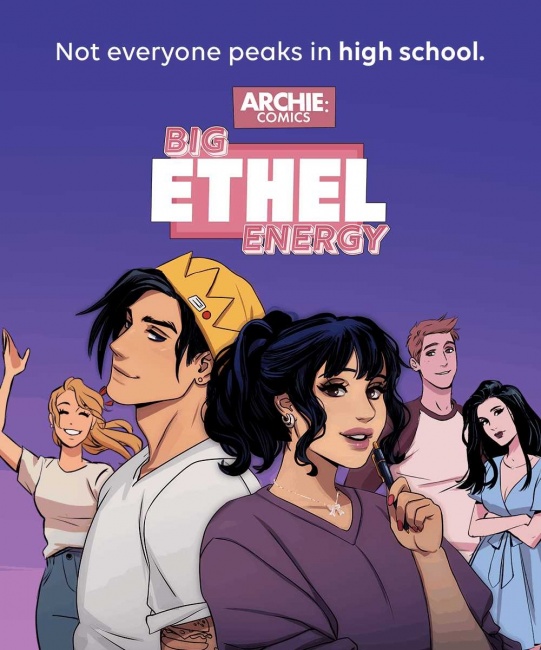 Confessions of a Comic Book Guy is a weekly column by Steve Bennett of Super-Fly Comics and Games in Yellow Springs, Ohio. This week, columnist Steve Bennett talks Archie Webtoons and a little about the upcoming Macy's Thanksgiving Day Parade.
Last week, while writing about DC's deal with Webtoons (see "
Confessions Of A Comic Book Book Guy - Where The Eyeballs Are
"), I mentioned how back in October of 2020 Archie announced they had reached a similar deal with the Korean digital comics platform and original Archie strips would soon debut there. Well, "soon" finally arrived on September 21 when the first three episodes of the weekly series
Big Ethel Energy
debuted on Webtoons.
Ethel Muggs is an interesting choice for the first Archie Webtoon, given she's not what you'd call one of the franchises' more popular characters. In fact, she's one of the very few who has never had a comic of their own (the closest she's ever come was the 1981 Christian Spire comic
Archie and Big Ethe
l). Then, there's her name which never entirely made sense; Ethel was never exactly what you'd call "Big"; tall, buck-toothed, painfully plain and scarecrow scrawny, sure, but not "big".
And other than being basically good-natured and surprisingly popular among her peers, the closest thing she had to having a "thing" was her obsession with Jughead, which naturally went exactly nowhere. The Ethel in
Big Ethel Energy
, written by Keryl Brown Ahmed and drawn by Siobhan Keenan
,
is both a blank slate and completely unrecognizable to Archie fans.
Here, she's plus-sized and quite attractive, but still harbors a great deal of pain over her former high school nickname to the point she "can't wait to return to take down Archie, Jughead, Betty, Veronica, and all the other Riverdale natives who made her life hell all those years ago". I've read the first three chapters and while I can't say it was worth a whole year of waiting, I found
Big Ethel Energy
both well done and genuinely heartfelt.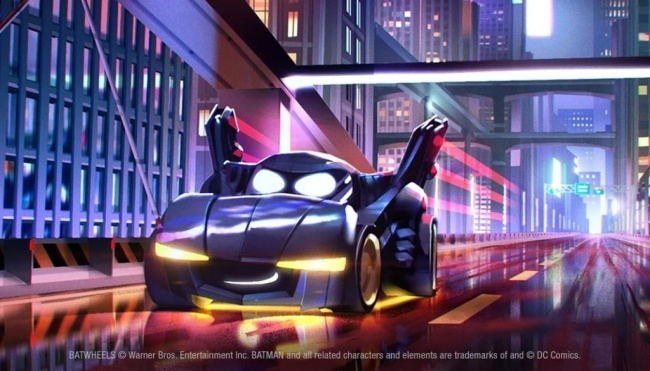 I've written before about
Batwheels!
, Warner Bros. Animation's first preschool show about "the most heroic and iconic vehicles from the DC Comics universe" (see "
Confessions Of A Comic Book Guy -- Hail To The Queen
"). At the time I called it DC's answer to
Paw Patrol
because I assumed it was exclusively about the adventures of an anthropomorphic fleet of Bat Vehicles (Batmobile, Batgirl Cycle, The Batwing, etc.), but apparently not. Not only does Batman (voiced by Ethan Hawke) appear, but so does Cassandra Cain in the role of Batgirl and Duke Thomas (aka The Signal) who has been promoted to Robin.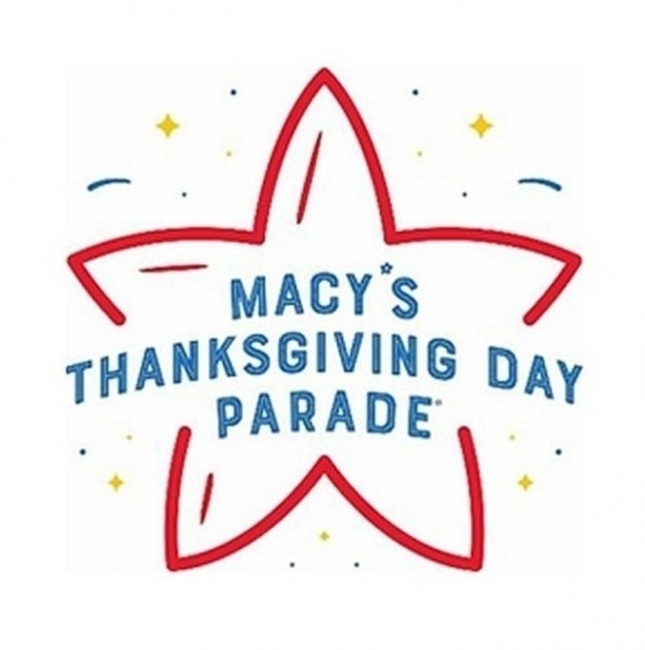 Regular readers know that I'm a hardcore Macy's Thanksgiving Day Parade appreciator and though one was held last year, it was "
for a TV-only crowd and the route was shortened to the area around the Macy's flagship store at Herald Square
" (see "
Confessions Of A Comic Book Guy -- There's No Place Like Quarantine For The Holidays
"). But I'm happy to report that this year it will be "closer to original form" with marching bands and, of course, giant character balloons. It may not seem like a lot to you, but I like to acknowledge every (baby) step we take back towards being nearly normal.
Admittedly, it's a reduced list of giant character balloons, consisting of
Ada Twist, Scientist
(a book series turned animated series that's currently streaming on Netflix),
Astronaut Snoopy
,
The Boss Baby
, Red Titan from
Ryan's World,
and
Sonic the Hedgehog
. And while we don't have Goku from
Dragonball Z
this year, we do have
Funko Pop!-Inspired Grogu
(aka Baby Yoda or The Child) from
Star Wars: The Mandalorian
.
The opinions expressed in this column are solely those of the writer, and do not necessarily reflect the views of the editorial staff of ICv2.com.