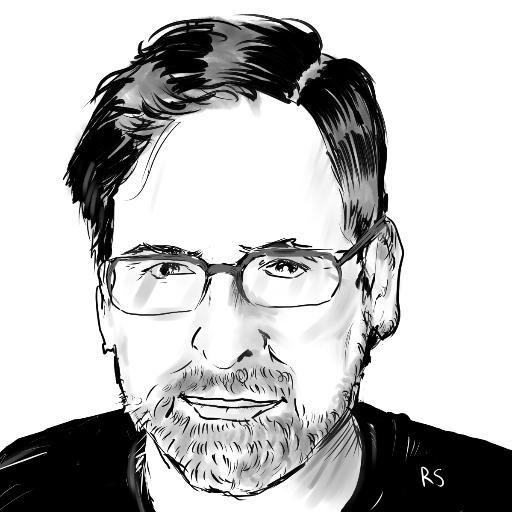 2021 was another eventful year for the comics publishing industry. Final sales numbers aren't out yet, but I'm betting that when all the dust settles, we'll see top-line totals that equal or surpass the record-setting 2020.
Though a rising tide lifts all boats, that doesn't mean you can't also have some choppy seas. 2021 saw a bunch of trends that had been "emerging" for a while suddenly break the surface with some big money deals. Time will tell whether some of these initiatives have any real impact on the business or if they are just froth, but they certainly got some attention.
Substack and the talent exodus to venture-backed digital platforms
. Comics is a talent-driven medium, and when top talent votes with their feet, that's news. And that's what happened back in August when some of the biggest names in mainstream comics, including James Tynion IV, Scott Snyder, Jonathan Hickman, Molly Ostertag and others followed the siren song of Nick Spencer and big piles of VC money to the newsletter subscription service Substack, hoping to cash in on the lucrative new platform. Snyder also announced a big deal with comiXology Originals for some digital-first titles that will eventually end up between covers through Dark Horse. Then just last month, another tranche of creators including Amanda Palmer, Jimmy Palmiotti and Phil Jiminez signed on with another startup platform, Zestworld, founded by Reddit co-founder Alexis Ohanian.
As I wrote back in August (see "
Comics on Substack Makes Sense in Every Way Except One
"), there's no downside for creators to take money when it's on offer, especially folks who have built up a following on corporate-owned books. We also know from the success of Patreon that fans will directly support creators if given the opportunity, especially if there's some quality product on the other side of the transaction. What's less certain is whether comic fans are interested in reading digital comics delivered the way Substack, Zestworld, and the inevitable next handful of "fast-followers" present them, whether those companies have the editorial infrastructure to maintain standards of quality, and how this will ultimately eat into the share that could be going to retailers selling physical products.
It could be that 2021 will mark the birth of a new distribution model for the medium. It's just as possible that this is all a huge bonfire of investor money, an artifact of a global capital glut and a class of investors desperate to buy their way in to the creative economy.
Churn in the middle
. With Marvel and DC relatively secure in their positions as the top of the market and an ever-growing crowd of up-and-comers vying for the same narrow slice of the slow-growing direct market pie, competitive pressure is really on the middle of the pack – Image Comics, IDW Publishing, Dark Horse Comics and BOOM! Studios – to hold onto market share and take advantage of whatever they can to get a breakthrough hit. And there was definitely some turbulence in this segment in 2021.
BOOM! Studios scored one of the year's biggest hits with
BRZRKR
, the Keanu Reeves-generated ultra-violence action book that blew the lid off Kickstarter and went on to sell over 600,000 copies of issue #1. Image Comics followed by selling nearly half a million copies of
King Spawn #1
and nearly 400,000 of
Gunslinger Spawn #1
. Talk about back to the 90s!
For IDW Publishing, it's a story of transition. The company was still hemorrhaging money early this year (see "
IDW Publishing loses $508,000
"), then lost their license for Disney properties, including
Star Wars
, back in September, and appears headed to lose the Hasbro license imminently. IDW Entertainment president Lydia Antonini left in July, and EIC John Barber earlier this week (see "
John Barber Out as IDW EIC
"). How these moves will play out remains to be seen.
IDW's loss of
Star Wars
was Dark Horse Comics' gain, as at least the kids books are returning to their long-time home. But then Dark Horse itself may be up for sale (see "
Dark Horse Hires Investment Bank
"), which is "big if true," as they say.
But the story with the longest legs in this tier of the business might be the formation of a union among Image Comics production workers, one that desires not just collective bargaining over wages and benefits, but also a say in the company's publication decisions (see "
Image Employees Form Union
"). If that sticks, and the idea spreads, it could fundamentally change the dynamics of the industry as they've existed since the 1930s.
The painful birth of the comics NFT market.
Twelve months ago, most people had no idea what an "NFT" was or why they should care. 2021 changed all that, and now it's hard to throw a handful of Bitcoin in the air without hitting someone with a strong opinion about all things crypto that they're happy to share. This has consequences for comics because the industry is a priority target for emerging NFT startups (disclosure: including a couple that I've done some consulting work for), and because the technology, on the surface, is such a good fit for the creative, business and fan ends of the business.
Despite the promise, it hasn't all been rainbows and unicorns, to say the least. A vocal segment of creators and fans is adamantly opposed to the whole idea, ostensibly because of the environmental impact of blockchain technology, but more likely because the whole thing feels slick and scammy. As a result, some NFT launches have been super-successful, putting a lot of windfall revenue in the pockets of creators, publishers and IP owners. Others have been troubled, have underperformed their potential, or have been sunk by blowback. Scamminess is rife, especially on unregulated platforms like OpenSea, where creators have their work ripped off and minted without their consent.
Fan outrage is actually helping the industry get its act together, including accelerating development of improvements that will significantly reduce the carbon footprint of the blockchains that host NFTs, and business terms designed to protect and benefit artists. The problem is, rage is now indiscriminately directed toward all things blockchain, even toward the efforts of Kickstarter, a company that has done nothing but good for fans and creators and surely deserves the benefit of the doubt.
Like subscription-based platforms, NFTs may turn out to be a big deal or a giant bust. But love 'em or hate 'em, 2021 was the year when they became a thing that we all need to have opinions about.
Nine-figure deals in the webtoon space.
Webtoons (mobile-first digital comics) have been making a major creative impact for the last few years, establishing a massive and vocal fan following. And if you don't believe me, try posting something critical about them and see what happens! In 2021, they are making an economic splash as well.
When Korean tech giant Kakao paid over half a billion dollars for the U.S.-based webtoon platform Tapas back in April, it was the largest financial transaction in the comics space since Disney bought Marvel in 2009 (see "
In Digital Comics Mega-Deal, Tapas Is Suddenly the Main Course
"). That followed quickly on the heels of Canadian-based prose story platform Wattpad getting snapped up by Naver, the Korean parent of Webtoon, for $600 million. For good measure, Chinese player Kuaikan
got a $240 million cash infusion
, bringing its valuation up to $1 billion.
One reason for this is that, whether or not investors read webtoons, they can read a balance sheet. Webtoon itself posted global revenues of $1.2 billion in 2020, about as much as the entire U.S. comics industry combined.
The tentative return of live events.
Finally, after a year of quarantines and shutdowns, a few live conventions started coming back in 2021. The crown jewel this year was undoubtedly New York Comic Con. Even if the October event packed a few less bodies into the Javits Center than usual, it was still bustling with fans, and the few publishers who decided to show up got a lot of premium exposure. That was one of a spate of larger events that ReedPOP mounted in the closing months of 2021, culminating in ECCC and C2E2 on consecutive weekends in December.
Comic-Con International did its best with Special Edition, a deliberately scaled-down show over Thanksgiving weekend that is probably best viewed as a soft-launch ahead of the planned return of WonderCon and SDCC proper in 2022. A lot is riding on the success of those shows for the 52-year-old nonprofit, however.
And finally, FanExpo decided to go all in, expanding its roster through the acquisition of Wizard World and Denver Pop Culture Con, as well as strategic partnerships with others in the live events space, just as rival ReedPOP was selling off many of its overseas shows. If that bet pays off down the road, 2021 was the year it all started. But COVID may yet have the last word.
Anyway, it was an eventful 2021. Here's to a happy, healthy and prosperous 2022!
The opinions expressed in this column are solely those of the writer(s), and do not necessarily reflect the views of the editorial staff of ICv2.com.

Rob Salkowitz (@robsalk) is the author of Comic-Con and the Business of Pop Culture.