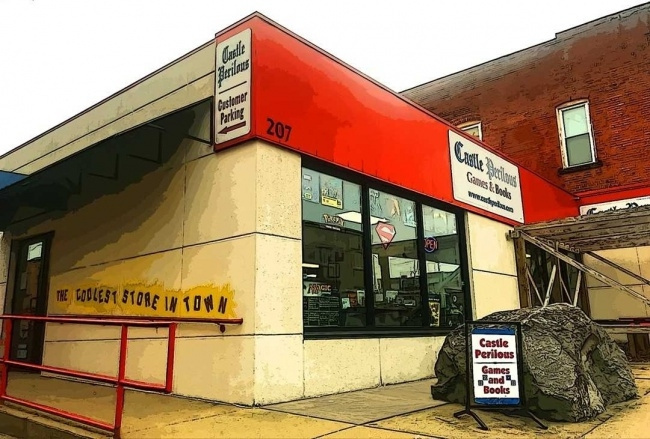 Rolling for Initiative is a weekly column by Scott Thorne, PhD, owner of Castle Perilous Games & Books in Carbondale, Illinois and instructor in marketing at Southeast Missouri State University. This week, Thorne dives into this year's offerings for Free RPG Day and mourns the passing of Paul Arden Lindberg.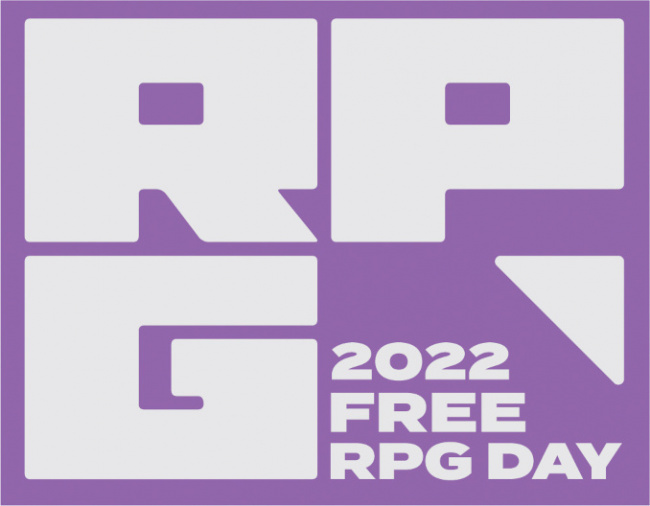 Free RPG Day takes place this coming Saturday (see "
2022 Free RPG Day Publishers, Dates Announced
"). We always do great sales on this day, though I am still disappointed that WotC opted out of participating in this event after the first couple of years. This year, we even got the Mayor of Carbondale to proclaim June 25 as RPG Day here in the city (see "
How We Got the City to Proclaim RPG Day
"), which should indicate how well the event does for us here. We even have customers driving a couple of hours to take part in the festivities.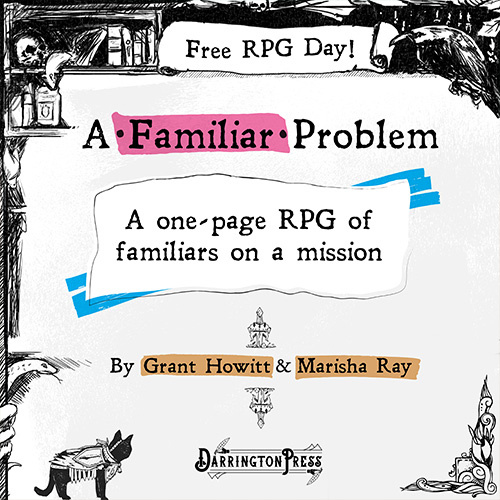 This year's offerings vary widely with companies providing 5E scenarios, Paizo offering a scenario for
Pathfinder
2E (departing from the goblins theme the company has used for the past decade) and another for
Starfinder
; Quickstart rules for
Cyberpunk 2077
;
Iron Kingdoms
and
Root
; dice from Q-workshop and Foam Brain; and paint kits from WizKids. One of the cooler items, at least to my thinking, is
A Familiar Problem
from Darrington Press. Created by Marisha Ray of
Critical Role
fame and designed by Grant Howitt, this one-page rule set allows the players to take the role of spellcasters' familiars on their own adventure. Ray is scheduled to run a session using the rules on
Critical Role's
Twitch and YouTube channels at 7 pm PDT June 23. The session. A
Familiar Problem: Sprinkle's Incredible Journey
will replay on YouTube, available on Free RPG Day itself, June 25th.
As I have mentioned in the past, a major problem with Free RPG Day since its inception has been the limited number of items available from some publishers (see "
Six Thoughts about Free RPG Day
"). I do not have a problem with the paint kits and dice included in the kit, as those are comparatively pricey to produce and assembly. However, if you are going to promote your game to customers stopping in at some 500 game stores, sending more than three copies of the item you spent time and money to create to promote your game seems a good idea. Sure, publishers can post the item for free on their website later, but that means the customer must remember the game and take the time to look at it. Free RPG Day allows publishers to utilize the distribution capabilities of participating stores to get their rules or sample into interested customer hands.
I was sorry to read of the passing of Paul Arden Lindberg from a stroke this past Monday. Though I never met him, I stocked a number of the games he wrote and published over the years including
$tar Corp$, Critter Commandos
, and
Toy War
as well as miniatures for the games and several RPGs, such as
Vampire Hunter$
and
Doomed
. He had a quirky sense of humor (a line from
$tarCorp$
was "Fed Ex Rangers, when it absolutely positively has to be blown up overnight! ") and loved the small press aspect of the industry he brought to the table. As the only income source in his family, they are under quite a bit of stress right now, both emotionally and financially. If you would like to make a donation to help, here is
a link to a GoFundMe
campaign.
Your thoughts on Free RPG Day or remembrances of Paul Lindberg? Send them to
castleperilousgames@gmail.com
.
The opinions expressed in this column are solely those of the writer, and do not necessarily reflect the views of the editorial staff of ICv2.com.