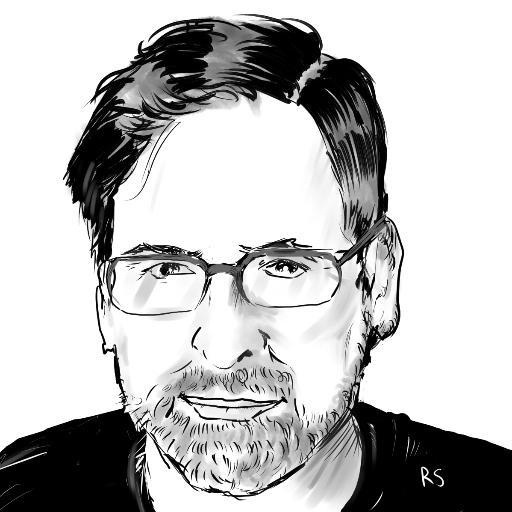 Look up "fish out of water" on Wikipedia and you're likely to see a picture of me at an anime convention. Nevertheless, I had the opportunity to attend Crunchyroll Expo that took place this past weekend at the Convention Center in San Jose, California to observe the goings-on and get a crash course in the many ways anime fandom and anime events, though adjacent to comics, are very, very much their own thing. Longtime anime fans, feel free to laugh and point at the newbie.
Good times, decent crowds.
According to Crunchyroll, this year's show drew a record crowd of nearly 25,000 for the weekend, or approximately 8,000 per day over the course of the weekend, to see more than 300 featured guests, exhibitors and artists, plus more tuning in to livestreams. Organizers said this show was a sell-out, including badges sold for canceled editions in 2020 and 2021, and an on-sale from earlier this spring.
COVID vax and mask requirements were in effect and I noted close to 100% compliance among both attendees and exhibitors, not just on the show floor, but in the lobbies of hotels and nearby businesses as well. If CRX becomes a super-spreader like Anime Expo was back in June, it won't be because organizers or attendees skimped on precautions.
LeftField Media, which ran CRX for the first couple of years before giving way to ReedPOP, was back as the main organizer under the direction of LeftField's passionate manga/anime expert, Peter Tatara. Registration, access control and show floor management seemed to run smoothly. There were a few technical hiccups at the panels I attended, but nothing catastrophic or out of the ordinary. Mary Franklin ran the show from the Crunchyroll side, coordinating the complex logistics of getting featured guests and executives from Japan through the various hurdles and clearances of the COVID era.
Like LeftField's other big anime show, Anime NYC, CRX leans heavily on exclusive announcements, guests and debuts of hotly-anticipated new content, as well as experiential stuff like live music performances and high-tech attractions. Tatara also emphasized the amount of business being done in hotel conference rooms around the show, as an event like this offers unique opportunities for Japanese executives and licensors to meet with their counterparts in the US, particularly those in the Bay Area.
Unlike AnimeNYC, CRX is owned and operated by a single company, Crunchyroll, now a division of Sony and fully merged with Funimation, and the undisputed heavyweight champion of the streaming anime universe. Just prior to the show, Crunchyroll announced the acquisition of longtime anime collectibles company Right Stuf (see "
Crunchyroll Acquires Ecomm Retailer
"), which one observer characterized as "imagine if Penguin Random House bought Barnes and Noble." I'll have more to say about Crunchyroll's overall strategy and direction later this week in
Forbes
.
Exhibits and programming.
The show floor was styled as "Crunchyroll City," with a shopping district (dealer), arts district (artists and crafters), theatre district (live performances), videogame pavilion, and a celebrity meet-and-greet area.
Franklin said Crunchyroll curated the 150 artists in the arts district from over 800 applicants to maximize diversity and quality. To this newbie's eye, there's a lot of sameness to the anime art styles, and a lot of artists appeared to be selling prints rather than originals, mostly of anime properties, but that part of the floor was pretty crowded at most times. There were also some exhibits set up around the floor featuring original production artwork and notes on the animation process.
The panels took place in a couple of big rooms adjacent to the show floor, with the usual slate of celebrity interviews, content premiers, and opportunities for U.S. fans to meet Japanese creators face to face. I attended an "industry panel" on Saturday afternoon, expecting, as the title might suggest, a conversation about trends in the industry. Turns out, according to venerable anime con traditions, the term "industry panel" actually means "one hour of non-stop PR hype and preview trailers," mostly for titles I had never heard of. Color me educated.
Missed opportunities.
The biggest miss for me was the shopping district of the show floor, which was almost entirely vendors selling anime-related merchandise of highly variable levels of quality. Maybe five percent of booths offered any kind of publications, and no publishers whatsoever were present on the show floor. The only publication-related booth of any prominence was for the startup manga streaming app Azuki; even Crunchyroll's own modest publishing enterprise was not in evidence.
Why was this a miss? Let me count the ways. A huge portion of the growth in the U.S. comics publishing industry over the past decade has been driven by manga, which has seen triple digit gains. According to NPD BookScan data, sales of both new and backlist manga editions are correlated with the release of new seasons of popular anime series; e.g.,
exactly the content on offer at CRX and other anime shows through their programming!
So why, at an event that is laser-focused on aggregating and activating hardcore anime fans around hot new content, is there
zero presence whatsoever
from any of the top manga publishers? No VIZ Media, no Kodansha, no Dark Horse Comics, no Yen Press, no Seven Seas Entertainment, nothing. For Dark Horse, it seems an especially big miss because so much of its revenue comes from fairly big-ticket art books featuring videogames, whose fans were here in abundance.
For any of these publishers, the quality of their offerings would shine like a jewel in an exhibit floor full of, charitably put, low-value merchandise. And they wouldn't be competing with a bunch of comics fans hurrying past on their way to something else, or setting up at shows where manga/anime fans are just one group among many. This is a pure play manga-ready audience all dressed up with nothing to buy except plushies, prints and Funko POP!s.
Perhaps the walled-garden CRX is uniquely unhospitable to publishers, and this isn't the case at other shows. Again, newbie here, so I don't have much point of comparison, but for what it's worth, the veterans I asked said it was mostly the same even at bigger events like AX.
Stranger in a strange land.
Maybe the above few paragraphs just demonstrate how much I'm missing the point about anime shows, where clearly commerce is just one aspect of the event. It's fair to say that the biggest attraction at CRX was the fans themselves, with their exquisite dedication to cosplaying characters famous and obscure, and the incredible sense of community expressed by a lot of folks who, like all of us, have been missing live events.
The opinions expressed in this column are solely those of the writer(s), and do not necessarily reflect the views of the editorial staff of ICv2.com.

Rob Salkowitz (@robsalk) is the author of Comic-Con and the Business of Pop Culture.
Click Gallery below for photos of the event by Eunice Verstegen.