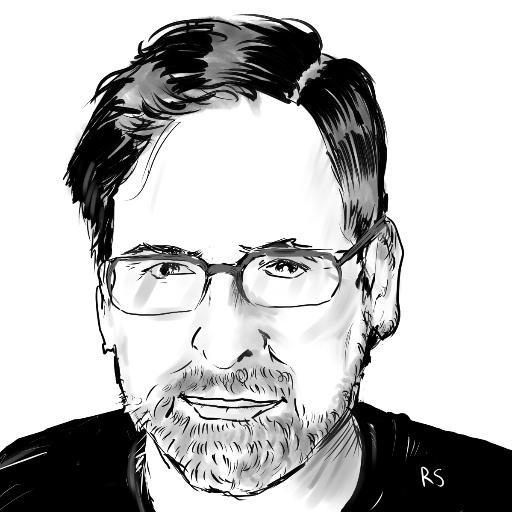 Oh 2022, where did you go? All of a sudden, it's time to look in the rearview mirror for the highlights, lowlights and flashing red lights of the past 12 months. Here's my annual list of top stories from the world of comics publishing, licensing and media.
North American comic sales top $2 billion.
Let's start off with the good news: it's raining money! According to the annual ICv2/Comichron market report, sales were up 60% to nearly $2.1 billion across all channels (see "
Comics and Graphic Novels Up 60%
"). OK, technically that all happened in 2021, but we didn't know about it for sure until 2022, so I'm putting it on this year's list. Most growth resulted, as usual, from big increases in sales of younger reader graphic novels and manga, but the high tide lifted all boats. Early word is that 2022 sustained that momentum, although it's unlikely that the once-in-a-lifetime double-digit increases of the magnitude we saw in 2021 are in the offing.
Considering the state of the industry at the start of the 2010s, when the recession, the collapse of Borders, and numerous other uncertainties clouded the picture, the past decade has been a march of triumph for the comics business both economically and culturally. The sales growth numbers reported in 2022 were splashed across the screens of a lot of investor presentations aimed at attracting new players into the space.
Comics censorship comes roaring back.
Economic gains for the business were, unfortunately, offset by some challenges in the cultural sphere. It's impossible to ignore that the climate for graphic literature is chillier than it's been in decades from the standpoint of censorship and public outrage.
Objections to Maia Kobabe's memoir
Gender Queer
(Oni/Lion Forge) resulted in efforts to ban the book from schools and libraries in a handful of states, and gave the work the unfortunate distinction of being the most challenged book in America according to the American Library Association (see "'
Gender Queer' Most Challenged
"). Emboldened by their success and hoping to stoke moral panic ahead of the 2022 elections, right-wing censors ramped up their efforts to equate any material discussing LGBTQ sexuality as "grooming" and anything discussing the history of racial oppression as "woke." In January, Art Spiegelman's
Maus
, one of the most celebrated graphic novels ever, was banned by a school board in Tennessee, ostensibly because officials objected to the depiction of nudity in the context of a character's suicide.
CBLDF Executive Director Jeff Trexler believes this trend is going to get worse before it gets better, with graphic novels and comics singled out because the pictorial imagery presents a bigger target for censors who can't always be bothered to read words and paragraphs. Hard to believe that, in the third decade of the 21st century, Dr. Wertham's spirit still stalks the landscape.
The streaming wave crests.
2022 saw the media assembly line, which had stalled out during the pandemic, disgorge a backlog of comic-related projects onto screens large and small. Disney gave us
Moon Knight, She-Hulk,
a couple of new additions to the
Star Wars
canon, and a clutch of middling Phase Four movies; HBO hit us with
Peacemaker,
new seasons of
Titans
and the thoroughly bonkers
Doom Patrol;
Netflix made fans' dreams come true with
Sandman
, and
The Boys
continued their reign of terror on Amazon Prime, among other highlights.
But history is likely to show 2022 as the high-water mark for original big-budget streaming content, at least in the near term. COVID-era viewing patterns reverted back to normal, and the stock market punished companies that had gotten over their skis in terms of greenlighting marginal projects. Blood ran through the executive corridors of Disney, Warnermedia, DC Entertainment and Netflix Animation with another wave of leadership and strategy changes.
This bodes ill for late-arriving publishers whose entire business model was based on using comics as templates for streaming IP, and is sad news for creators with projects that got squeezed out in the crunch.
Blockchain bust ripples through collectibles economy.
At this time last year, the jury was still out on NFTs and cryptocurrency. The market had expanded by orders of magnitude throughout 2021; the price of Bitcoin was pushing past $40,000; techbros sported their Bored Ape profile pics with pride, and even some skeptics were drawn into the market by greed and FOMO if not genuine enthusiasm. A lot of people, including myself, saw some value in technology that allows digital content to be owned, bought and sold by individuals.
Meanwhile, a vocal faction saw the whole thing as an environmental catastrophe and a giant scam perpetrated by fundamentally untrustworthy actors. And they were right: the emperor had no clothes. A steady stream of failed NFT drops, "rug pulls," aborted projects, and finally the spectacular implosion of crypto giant FTX has not only discredited the technology, but also destroyed trillions of dollars of imaginary wealth that a lot of people thought was accumulating in their digital wallets.
I don't have data to support this, but I strongly suspect the huge run-up in the collectibles market over the past few years was driven in some measure by this accumulation of crypto-wealth, as a generation of early adopters who saw 100-1000x or greater appreciation of their assets threw crazy money at old comics, original artwork, cards, vintage videogames and anything else that fell into the Venn diagram of interests shared by techies and geeks. I mean, if you suddenly discovered your pouch of magic beans was worth millions of dollars, what would you go out and buy?
Anecdotally, we've seen a big slowdown in the collectibles market over the second half of 2022, even as collectibles would seem to be fundamentally sound investments in the face of rising inflation. Probably a lot of that has to do with the general stock market decline and a bunch of people in high-paid creative industry jobs getting laid off, but I think the crypto collapse plays an outsized role.
Churn in the mid-market.
I don't know if 2022 was unusual in this respect, but we saw a lot of news made in the tranche of direct market publishers with low single-digital market share. Vault Comics closed a multimillion-dollar investment round, Mad Cave Studios bought longtime kids comics publisher Papercutz, Heavy Metal inked some media deals, and Titan Comics acquired the Conan license.
A bunch of veteran editors and executives including Mike Marts, Chris Ryall, Hunter Gorinson and Brian Cunningham found new roles. ComiXology founder David Steinberger and ComiXology Originals editor Chip Mosher both departed Amazon. Oni Press and Tapas Media suffered big staff reductions and redirection.
Further up the food chain, Dark Horse Comics reacquired the license to do kids
Star Wars
comics, which had previously been held by IDW Publishing. IDW is set to lose iits licenses for Hasbro properties Transformers and G.I. Joe at the end of the year as well [corrected from "Hasbro licenses;" IDW will continue to publish My Little Pony and D&D comics --
ed
.], and several of its subsidiary imprints, including Yoe Books and Dean Mullaney's Library of American Comics, have moved over to Dark Horse and Clover Press, respectively. Dynamite Entertainment is moving forward with
Darkwing
Duck and
Gargoyles
licenses.
Meanwhile, the year ends with stories of a couple of smaller publishers wobbling on creator payments, and others slow to bring announced projects to market. Hopefully that's just ordinary business weirdness and not the signs of something bigger. EDIT: Nope, it was something bigger, as we found out minutes after this column went live. See "
Aftershock Comics and Rive Gauche Television File for Bankruptcy.
"
Happy holidays everyone!
That wraps up 2022 for me. See you on the flipside with my annual predictions column after the New Year.
The opinions expressed in this column are solely those of the writer(s), and do not necessarily reflect the views of the editorial staff of ICv2.com.

Rob Salkowitz (@robsalk) is the author of Comic-Con and the Business of Pop Culture.