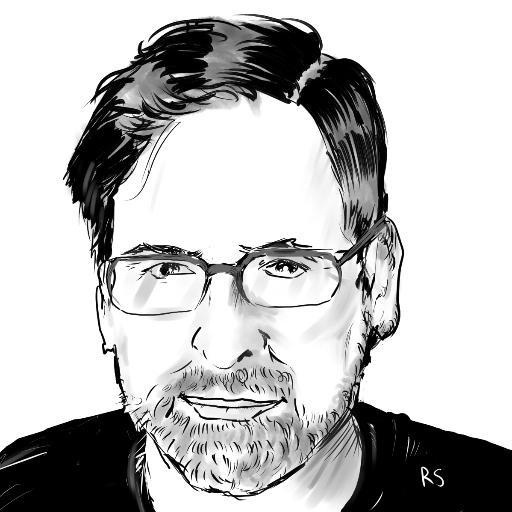 New York Comic Con is over, Halloween is almost here, and it's not too early to start thinking about holiday shopping for the comics, graphic novel and art enthusiast in your life, including the one in the mirror! Here are a few fun gift ideas for fans of various ages, interests and tastes that caught my eye recently.
To rekindle your love of comics.
If you're in the market for a charming take on the transformative power of Marvel's greatest Silver Age comics, look no further than
The Super Hero's Journey
by Patrick McDonnell, best known as the cartoonist behind the modern classic comic strip
Mutts
.
The Super Hero's Journey
(from Abrams ComicArts) tells a very Silver Age-y story involving Galactus, the Watcher, Doctor Doom and most of the Marvel pantheon, interspersing actual pages and panels drawn by Kirby, Ditko, Heck and others, with McDonnell's own drawings and dialogue (see "
'The Super Hero's Journey'
"). McDonnell is both a gifted cartoonist and a scholar of the medium. He also has a generous view of human nature that is in short supply these days, and the story ends up being a neat summary of everything that made Marvel comics of that era of comics so memorable and endearing. Perfect for fans of any age.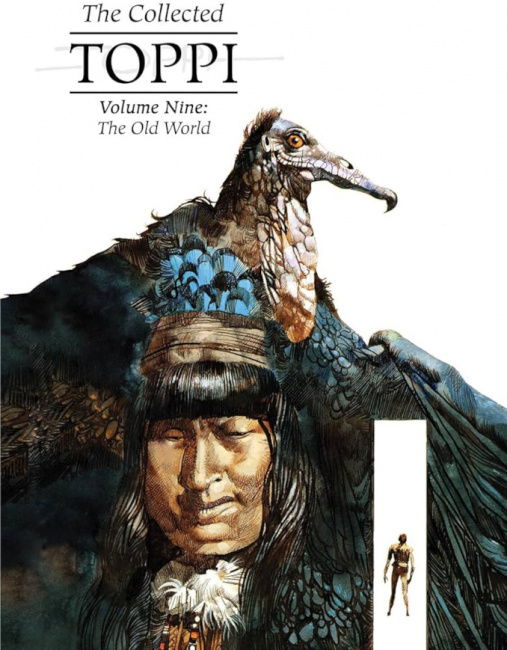 For the art connoisseur.
The late Italian comics maestro Sergio Toppi, who died in 2013, had one of the most distinctive graphic styles in comics, influencing everyone from Walt Simonson to Bill Sienkiewicz. His preferred genre was historical adventure, often with a fantastic twist. In his career, he did westerns, barbarian stories, literary explorations, character studies and fables, all worth reading.
Until relatively recently, his work has been something of a hidden treasure in North America, but Magnetic Press, picking up from Archaia, has been systematically rectifying that with semi-annual hardcover collections of Toppi's short stories, organized by theme and locale. The newest edition,
The Collected Toppi Volume 9: The Old World
, features a typically mind-blowing sampling of Toppi's black and white and color work, beautifully reproduced from high-resolution scans. The glossy paper is good for resisting the drool that art fans will produce in abundance as they flip through the pages.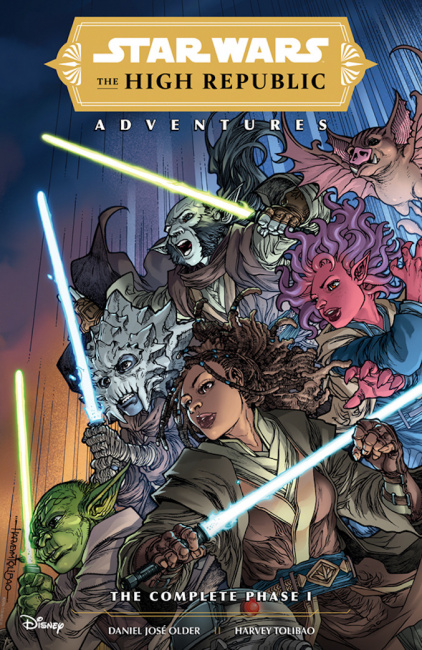 For your Jedi younglings.
The recently-concluded
Ahsoka
series on Disney+, with its tie-ins to the kid-friendly
Star Wars
Rebels
animated series, may have whetted the appetites of the franchise's huge tweenage contingent. If you've got a padawan learner on your gift list, Dark Horse has you covered.
Star Wars Adventures: The High Republic – The Complete Phase 1
collects the entire recent series by Daniel Jose Older and Harvey Tolibao, chronicling the period 600 years prior to the events in the films when the Jedi Order was all that stood between the Republic and a mysterious threat called the Nihil (see "
'Complete Phase 1'
"). The 368 color pages will keep readers enthralled all the way to grandma's house, and the stories represent some of the best work of Dark Horse's second tour of duty as a
Star Wars
licensee.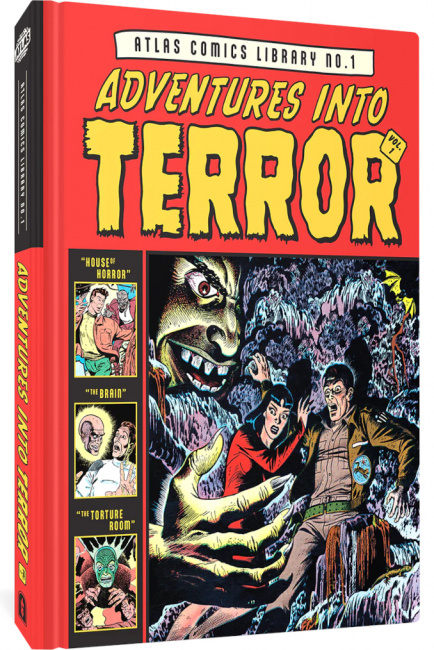 For the completist collector.
What do you get for the old-time comics fan who has everything and knows everything? With the spotlight of deluxe reprints falling across all the better-known work from the 1940s and 50s, Fantagraphics Books is helpfully illuminating one of the darker corners of American comics with its glorious representation of the output of (pre-Marvel) Atlas, starting with a nifty hardcover of spooky stories from
Adventures into Terror
.
Atlas Comics Library No. 1: Adventures into Terror
collects the first 8 complete issues of Atlas's
Tales from the Crypt
knockoff featuring the usual cavalcade of pre-Code horror cliches (see "
Pre-Code Atlas Comics
"). Much of the art is done by folks who would later be known for better work, including Russ Heath, George Tuska, Joe Sinnott, Gene Colan and Joe Maneely, with only Basil Wolverton and Don Rico really at the top of their game. The production value is top notch, and there's an introduction by Atlas maven Michael J. Vassallo, perhaps the one person on earth capable of providing the context, historical detail, knowledge and enthusiasm to elevate this material.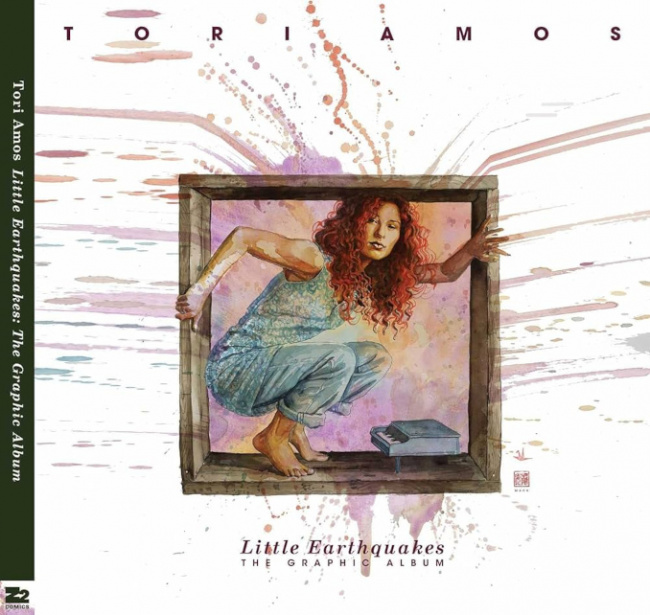 For the "I don't really read comics, what should I try?" reader.
These days there is a lot of graphic literature being produced to appeal beyond the typical comics fanbase, but most of the work in that category tries to self-consciously separate itself from
those
kinds of comics (superheroes, genre work). One of the only publishers that is really trying to connect with new readers in the visual and storytelling style of mainstream work is Z2, with its graphic novels aimed at music and entertainment fans.
One of the company's more recent releases is also one of its best.
Little Earthquakes: The Graphic Album
, edited by Rantz Hoseley, takes inspiration from Tori Amos's classic 1993 album, and brings together a killer lineup of creators and material, including Neil Gaiman, Colleen Doran, Margaret Atwood, David Mack, Marc Andreyko, Leah Moore and others. There are several editions at various price points, including some highly limited ones that include signed prints, vinyl LPs, and other treats.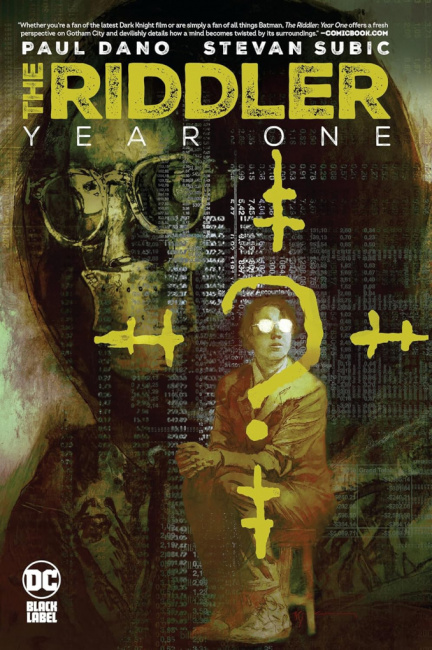 For the modern superhero reader.
Last summer's
The Batman
feature wasn't everyone's cup of tea, but one of the highlights of the film was its reinvention of perennial second-string rogue The Riddler into a truly menacing criminal mastermind, in large part thanks to the work of actor Paul Dano. Dano has lately been collaborating with DC on a Riddler mini-series for the 17+ Black Label imprint, drawn by European artist Stevan Subic.
Just in time for the holidays, DC is releasing
The Riddler: Year One
as a hardcover collecting all six issues. It is both familiar to Batman fans and also a refreshing new take on the character and the mythology. The sophistication of Dano's character-driven storytelling combined with Subic's painterly, expressionist-style art makes this one of the better superhero books in recent memory, and one that may have flown under the radar for some fans.
The gift that keeps on giving.
As always, I want to end this gift list with the very best gift you can offer a comics fan and the comics medium: a piece of original artwork commissioned from your favorite artist. Not only is this a completely one-of-a-kind gift that can be tailored to the specific tastes of the lucky recipient, and something you can enjoy every time you look at it on the wall, but it also puts money in the pockets of the people without whom there would be no comics.
Especially in these days of rampant pirated print art and the scourge of AI, look up the webpage, Etsy shop, Instagram or artist representative of your favorite creators, check the rates and terms, and maybe check references. Holiday commission lists tend to fill up quickly, so if this is your jam, don't wait too long. Artists, deadlines, you know…
Anyway, if this column feels premature given that, you know, we're still not to
Halloween
yet, bookmark it for future reference.
The opinions expressed in this column are solely those of the writer, and do not necessarily reflect the views of the editorial staff of ICv2.com. Rob Salkowitz (@robsalk) is the author of Comic-Con and the Business of Pop Culture and an Eisner-Award nominee.
For more great suggestions for gifts merchandising this holiday season,
click here
.