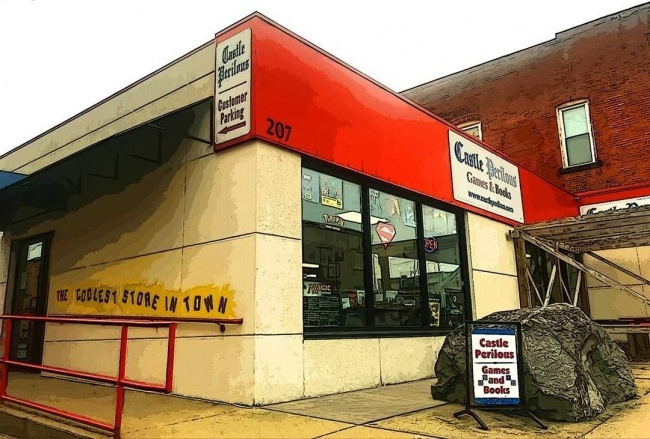 Rolling for Initiative is a weekly column by Scott Thorne, PhD, owner of Castle Perilous Games & Books in Carbondale, Illinois and instructor in marketing at Southeast Missouri State University. This week, Thorne discusses the arrival of Disney Lorcana: Rise of the Floodborn in his shop and the kind of reception it received.
Geez, I was about to write about how interest in
Disney Lorcana
had waned, as there was not much interest in the shipment of the
First Chapter
set that arrived last week. Almost all of the calls we received about
Disney Lorcana
, which had dropped off in recent weeks, were to inquire about the expected arrival date of
Disney Lorcana: Rise of the Floodborn
(see "
Next 'Disney Lorcana' Set
") and what our price would be on the product (neither of which we were too sure of until this week). A restock of
Disney Lorcana Chapter One
boosters arrived last week and while I loathe to look a gift horse in the mouth, I couldn't help but wish that these had showed up in mid to late October when customers were salivating for
Lorcana
and before I had been hit with shipments of all of the recent
Magic: The Gathering
and
Pokemon TCG
product that arrived in the last few weeks.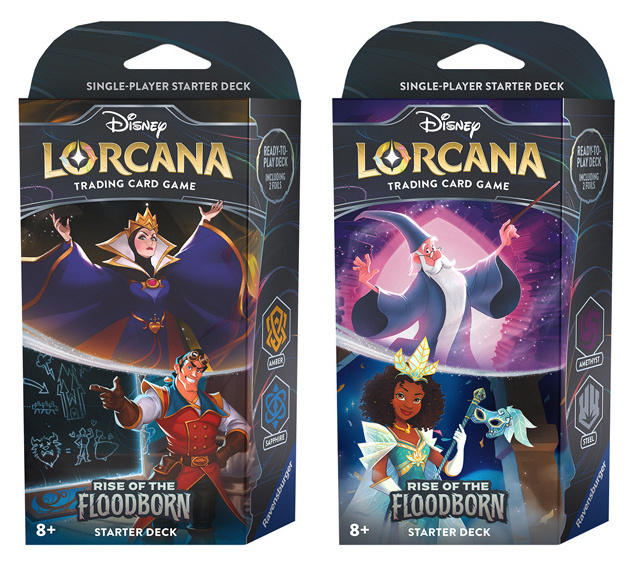 That's a lot of inventory to absorb into the system within about a week's time, both in terms of SKUs and capital invested in the product. The store's staff spent hours over the past few weeks processing everything into the system, and then, we learned that we are getting hit with boxes and boxes of
Disney Lorcana: Rise of the Floodborn
. Where are we going to put it all?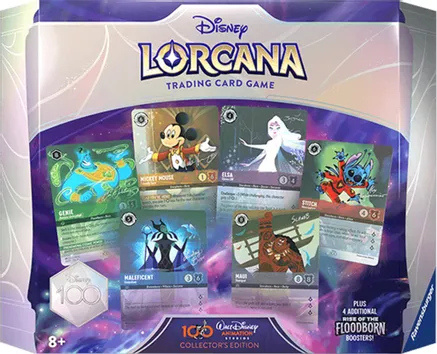 As it turns out, this was actually not a problem at all. We sold through every
Illumnator's Trove, Collectors Set
and 95% of our booster boxes within the first day of release, even with purchase limits. We still had plenty of decks on day two, but since those contain the only boosters available in town within the next couple of days, I'm not too worried about them. Looking at sales figures, if this was not the best sales day in the store's history, it certainly ranks in the top three.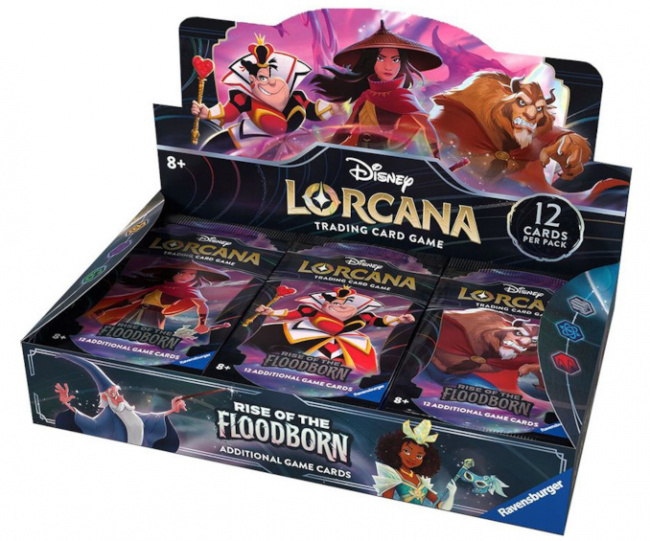 Rather surprisingly, we had only one partially full box of
Rise of the Floodborn
boosters left after all was said and done. And despite mentioning it to several customers buying
Disney Lorcana
, only a few of them expressed interest in single boosters. Appears the demand is for booster boxes currently, not single boosters. Once the
Rise of the Floodborn
sells out, I expect to see customers buying up the remaining
First Chapter
boosters and decks. According to my main
Lorcana
distributor, we should see another shipment of
First Chapter
decks and boosters sometime in December. However, since we were told a second shipment of product would arrive sometime in October, I'm not holding my breath.
I've read some stores complaining that their initial orders were cut by 80% or better, leaving them unable to satisfy all of their preorders, and I can sympathize. I fear that we will see a repeat of what happened with
Magic: The Gathering's
Fallen Empires
and
Homelands
in the mid-90s. Expecting allocations, stores increased their preorders dramatically for these two sets. Wizards of the Coast, unexpectedly, delivered all the product ordered, and ended up putting several stores out of business when they could not move it due to product saturation. I haven't seen anything so devastating since, and hope we do not see it with a future shipment of
Lorcana
.
Comments? Send them to
castleperilousgames@gmail.com
.
The opinions expressed in this column are solely those of the writer, and do not necessarily reflect the views of the editorial staff of ICv2.com.