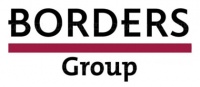 Borders' deadline to sell the company will pass on October 1st, and with capital markets in turmoil, it seems unlikely that a sale can be made, according to the Wall Street Journal. If a deal remains undone, Borders will have to grant stockholder and creditor Pershing Square Capital Management $7 warrants to purchase around another 8% of the company, which could put over 40% of the company in Pershing head William Ackman's control.
There's also a loan for $42.5 million from Pershing to Borders, which must be repaid by January 15th. But Pershing is also required to acquire Borders' last remaining foreign division, the Paperchase chain in the UK, for $65 million if Borders forces the sale before mid-January.
According to the Journal, Ackman also owns 11.6% of the common stock in #1 bookstore chain Barnes & Noble, which recently declined to acquire Borders (see "B&N Won't Bid for Borders").