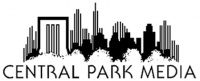 Company legal name: Central Park Media Corporation
Headquarters: 250 West 57th Street, Suite 317, New York, NY 10107
Phone: 212-977-7456
Fax: 212-977-8709
Website URL: www.centralparkmedia.com
Business founded: 1990
Employees: Approx. 45
Number of locations: 1
Contact information
Consumer/Customer service contact:
Contact name: Joey Zerbo
Phone: 212-977-7456 (ext. 219)
Fax: 212-977-8709
E-mail: jzerbo@teamcpm.com

First-time retailer contact:
Contact name: Luis Perez
Phone: 212-977-7456 (ext. 221)
Fax: 212-977-8709
E-mail: lperez@teamcpm.com

First-time distributor contact:
Contact name: Luis Perez
Phone: 212-977-7456 (ext. 221)
Fax: 212-977-8709
E-mail: lperez@teamcpm.com
Properties
Central Park Media (CPM) licenses numerous outside properties including such top sellers as Slayers, Record of Lodoss War, Battle Skipper, Demon Beast Invasion, Gall Force, La Blue Girl, M.D. Geist, Project A-ko, Revolutionary Girl Utena and many more.
Products
Produces a wide range of product lines based on their popular licensed properties. Products represented in such categories as action figures, models and statues; anime, manga and Japanese imports; collectible card and role-playing games; comics and graphic novels; and movie and TV merchandise. They have produced various types of items such as models, videos, DVD's, comic books, graphic novels, apparel, trading cards, CCG's, books and novelties. Products are sold through such channels as the specialty brick and mortar retailers, which include toy stores, comic stores, video stores, game stores, trading card stores, video game stores and novelty/gift stores; catalogue retailers and e-commerce retailers; distributors and direct to retailers.
Becoming an account
CPM does not sell directly to consumers, but they do sell directly to numerous distributors and retailers. Both new product orders and reorders are accepted. A resale certificate is required to open a wholesale account and credit cards are accepted for first time wholesale customers. No C.O.D. shipments. Standard credit terms are net 30 days.
Marketing
Consumer marketing: advertising in magazines, online, newspapers, and distributor catalogues. Conventions attended. Website maintained and catalogue produced. Trade marketing: advertising in trade magazines, online, and distributor catalogues. Trade shows attended. Website offers a trade area. Trade catalogue produced. Retailer mailings, e-mailing and trade telemarketing all pursued. Field reps are also employed.
Products/orders
Orders are solicited in advance of publication/manufacturing. Advance orders help gauge production quantities. Products are generally available for reorder. Special versions of products are sometimes produced for different channels and the hobby/collector market does have access to these various versions.
Retailer sales
Net pricing and/or discount used when selling to retailers. Pricing is based on quantity purchased, class of trade and other criteria. The minimum wholesale order is five units. Co-op advertising is available directly to retailers and via distributor programs. Returns are accepted for damages and mistakes. Unsold and undamaged inventory is also returnable, but no exchanges. Sales are primarily to the United States, but also into Canada via various distributors and licenses.