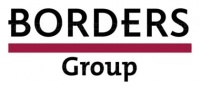 Borders CEO Ron Marshall discussed the company's new priorities in the conference call after the company announced Q4 earnings this week. The earnings, which included a Q4 profit but a $185 million 2008 loss, provided a compelling backdrop for the changes Marshall discussed. He listed four priorities: getting the company's financial house in order, re-engaging with customers to reclaim the company's status as the bookseller for serious readers, improving execution, and addressing disintermediation.
The most interesting aspect of the financial restructuring is the impact on how the company's managing its inventory. Inventory was reduced by 26% during 2008, which included $165 million in trade book inventory reductions, a wrenching process for publishers. But the company is also moving to more frequent replenishment, ordering monthly rather than quarterly, with more automated ordering. It expects the changes to produce increased sales, reduced returns, and other efficiencies. Further reductions in order cycle time, to one week, are planned.
The re-engagement with customers Marshall mentioned includes taking a stronger position behind books it likes to try to differentiate itself more from its competition. It is also decreasing promotional discounts, which has produced positive effects in tests.
Marshall also recognizes that the performance gap between Borders and its competitors, and that "we have the same products to sell so when you strip away all the other reasons and excuses it all boils down to execution."
And the impact of digital delivery on books is something that Marshall believes must be addressed, through participation in that new form of commerce.
Not all categories were down for Borders in Q4, despite the over-all 12.9% sales decline in the period; children's books were up 16.2% in the period. Borders has been testing kids' graphic novel sections recently.
Among the most positive announcements for Borders this week was the new financing deal with stockholder Pershing Square, which extends the due date on $42.5 million in senior debt for one year, to April 1, 2010, and takes the company's Paperchase chain off the market.
Marshall has only been in place a few months (see "Borders Installs New Management Team"), but the savvy turnaround expert appears to be moving things in a positive direction. Investors apparently agree, as the stock cracked the $1 mark for the first time since December.