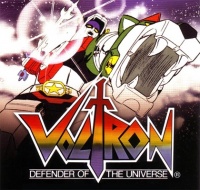 Privateer will produce a Voltron set for its Monsterpocalypse CMG in early 2010, according to an announcement from Privateer Press and World Event Productions. The set will feature characters from the classic Voltron animated series.
This will be a the first licensed property incorporated into Monsterpocalypse, which launched to great success last year (see "Monsterpocalypse Launch the Biggest Ever").
Voltron is currently celebrating its 25th anniversary, with a long-gestating movie also in the works (see "Suit Claims Voltron Film Thwarted").