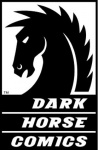 Dark Horse and Image (including Image Central and Top Cow Productions) have announced that they will be joining Marvel and DC in Diamond Comic Distributor's "Final Order Cut-off" program that allows retailers to adjust their orders on periodical comics up to 20 days before the books are shipped to stores. This change will allow retailers to make adjustments, either up or down, on comic titles to take advantage of the buzz that some new properties may have generated or to react to the sales of previous issues of the same comic.
For direct market retailers who buy their comics on a non-returnable basis, the FOC program provides increased flexibility in ordering and an ability to react more nimbly to changing market conditions. Image and Dark Horse will implement the program starting with books that have a final order cut-off date of Thursday, April 23rd (which equates to comics that are scheduled to ship to retail on May 13th). Retailers will have until 5 pm Eastern time on Thursday, April 23rd to adjust their orders on Dark Horse and Image comics scheduled to street on May 13th (DC and Marvel also have the same Thursday 5pm Eastern deadline for their FOC adjustments).
In conjunction with this program both Dark Horse and Image will change the schedule of their regular weekly email to retailers. Retailers will now receive both the "Dark Horse Dispatch" and the "Image Comic emailer" on Mondays, and each will contain a list of their respective titles on FOC for that week. The first issue of Diamond's Previews that will include the FOC dates for Image and Dark Horse on the retailer order form will be the May Previews.