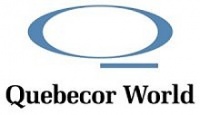 Chicago-based R.R. Donnelley has sent a letter to magazine, comic, and book printer Quebecor World offering to buy the company's assets for $1.3 billion in cash and stock. The offer includes $700 million in cash, around $400 million in Donnelley stock, and Quebecor cash on hand of around $250 million.
Quebecor has been in bankruptcy since early this year (see "Quebecor Files for Bankruptcy Protection"), and has sold its European assets (see "Quebecor Sells European Holdings"), filed its reorganization plan and is preparing to emerge from bankruptcy.
Donnelley argues that its offer is a better deal for Quebecor's creditors. There is no financing contingency, but an agreement would have to be reached, a definitive agreement crafted, and due diligence completed for the deal to close.
Donnelley is the world's largest printing company, and would use its acquisition of Quebecor World to expand its operations in Canada.