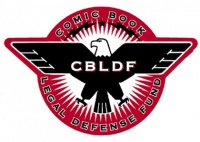 Judge James E. Gritzner has granted a continuance in the sentencing date of Christopher S. Handley, which was to have occurred today, but which has been moved to February 11th. The motion for a continuance by Handley's defense attorney was unopposed by the prosecution and included as one of the justifications for the delay was the statement that "the parties are discussing the potential of a joint sentencing recommendation and need time for additional discussions," which indicates that the defense and the prosecution are working on a sentencing deal in the controversial case. The other reason given for the need for a continuance was that the Final Pre-Sentence Investigation Report from United States Probation wasn't delivered until January 15th. Serious discussions regarding a sentencing deal generally take place after both sides have seen the Final Pre-Sentence Investigation Report.
Last May Handley pleaded guilty in U.S. District Court to one count each of Possession of Obscene Visual Representations of the Sexual Abuse of Children, and of Mailing Obscene Matter, in the case related to his importation and possession of manga (see "CBLDF in Manga Obscenity Case"). The two charges carry a combined maximum penalty of 15 years in prison, $500,000 in fines, and three years of supervised release. There is no minimum sentence, and sentencing considerations provide for a three level decrease of offense level for acceptance of responsibility.
The Comic Book Legal Defense Fund acted as a special consultant to Handley's defense team prior to his decision to plead guilty. An early ruling in the case did establish a limited favorable precedent with regard to certain aspects of the act under which Handley was charged (see "Partial Victory in Handley Case Ruling"), but to the disappointment of the CBLDF, Handley decided to plead guilty in an agreement with the Justice Department under which three other counts were dismissed (see "Handley Pleads Guilty to Possession of Manga").