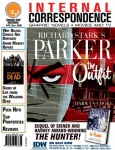 While 2010 has not been strong year for graphic novel sales, retailers interviewed by ICv2 for Internal Correspondence #73 saw signs of life in the market in Q3 thanks to media-driven sales of the Scott Pilgrim graphic novels of Bryan Lee O'Malley and Robert Kirkman's The Walking Dead series. While Edgar Wright's movie adaptation of the Scott Pilgrim series has been something of a disappointment for Universal, the film has kept the six Scott Pilgrim novels at the top of the bookstore graphic novel sales charts long after the movie had disappeared from theater screens. Collective sales of the Scott Pilgrim graphic novels were approaching the massive six-digit total of the graphic novel adaptation of Stephenie Meyer's Twilight, and it's likely that by the end of the year Scott Pilgrim will be the #1 graphic novel property of the year.
But by the end of the year Scott Pilgrim may well be getting its stiffest competition from The Walking Dead, which should receive a huge boost when the TV series adaptation of the Image Comics title debuts on AMC on Halloween. With twelve volumes (so far) and a devoted following in the direct market plus a growing presence in bookstores, Kirkman's The Walking Dead is already a potent property—and it is on the brink of a huge expansion.
In addition to an overview of the graphic novel market (see below for Q3 bestseller lists in all the major graphic novel categories), Internal Correspondence #73 contains ICv2's estimate of the size of the anime market in the U.S. in 2010. In addition to ICv2's estimate of the anime market size, Internal Correspondence #73 includes market share information for the first half of 2010. ICv2 estimates that the North American anime market for 2010 will finish with sales of between $160 and $200 million. Because Walmart, which is one of the major DVD retailers with a huge percentage of total DVD sales, doesn't report its sales, it remains difficult to pinpoint the exact dimensions of the market, which accounts for the wide range in ICv2's anime market size estimate.
Other features contained in Internal Correspondence #73 include "Best in Shows," which details the movies with sales driving potential that will debut in Q4 and the first two quarter of 2011, plus a "Holiday Gift Guide" containing some of the most intriguing graphic novels, vintage comic book collections, and comic-related art books released in 2010.
Here are ICv2's top graphic novel properties in a number of categories for Q3 2010:

Top 10 Genre Properties--Q3 2010
Top 10 Fiction & Reality Titles--Q3 2010
Top 10 Superhero Properties--Q3 2010
Top 5 Comic Strip Properties--Q3 2010
Top 10 Kids & Tweens GN Properties--Q3 2010
Top 10 Shojo Properties--Q3 2010
Top 10 Shonen Properties--Q3 2010
Top 25 Manga Properties--Q3 2010

For information on how to get the new issue of Internal Correspondence, see "ICv2 Releases 'Internal Correspondence' #73."