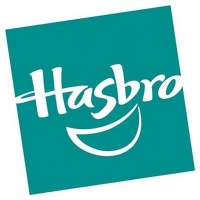 Hasbro's revenues and earnings both increased 3% in the company's 3rd quarter, with games, boys, and preschool all up, and girls down 1%. Magic: The Gathering, which was called out for a big wet kiss in the Q2 earnings call (see "'Magic' Helps Hasbro Stem Losses") was cited in the company's conference call as one of three Hasbro "mega-brands" that helped the company perform well in Q3, along with Nerf and Playskool. "Magic: The Gathering again this quarter was a standout performer," Hasbro CEO Brian Goldner said. "The team has done a great job reigniting this brand over the past few years."
In discussion of other brands (not "mega-") that were doing well, a number of interesting tidbits came out. Beyblades, which is relaunching behind a new anime (see "New Beyblades Anime Debuts this June") "...is doing very, very well," according to Goldner. "We're feeling very good about Beyblades, starting to get placement around the world. "Domestically and in markets where the programming has been placed, [it] has been very successful."
Iron Man and board games such as Operation, Scrabble, UBuild, Bop It, and games based on Toy Story 3 were also cited as strong performers in the quarter.
Hasbro now has a significant discussion of its media enterprises in its quarterly reports. Its new channel The Hub launched in October, reportedly with strong ratings for such programs as its own Family Game Night and DC's Batman Beyond.
Battleship production is underway (see "Universal Bets the Farm on Battleship"), with the film planned for release in 2012 (later than the 2011 release originally planned). As a result, Stretch Armstrong has also been moved back a year, to 2013.
Goldner also mentioned a number of other movies based on games in development including Ouija, Monopoly, Clue, and Risk.
Hasbro also has a number of toy-based movies in the pipe. Transformers 3 will be released in 2011, and Hasbro is also working on a sequel to the G.I. Joe movie.
And Goldner also acknowledged that Hasbro is working on developing a Micronauts film, which "will launch in the next couple of years as well." The company was reported to be in talks with J.J. Abrams about a Micronauts film last year (see "J.J. Abrams in Talks for Micronauts Movie").