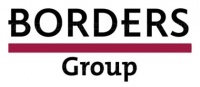 Financier and Borders investor William Ackman is ready to finance an acquisition of Barnes & Noble by Borders, according to a regulatory filing on Monday. The acquisition would all cash at $16 a share, or part cash, part stock "…to the extent BKS stockholders prefer to share in the substantial synergies of the business combination and receive equity in the combined company." B&N started Monday at $13.28 and rose over 10% to $14.69 per share.
The filing also revealed that Ackman has a larger share in Borders than previously revealed: over 37% including warrants. Bennett LeBow was named CEO of Borders after investing $25 million last summer (see "Ben LeBow Named New Borders CEO") for around 15% of the stock.
Both Barnes & Noble and Borders have been losing money recently (see "Barnes & Noble Losses Continue" for the results of B&N's most recent quarter); B&N is much larger and has a much stronger balance sheet.
Among the "synergies" that could be achieved by combining the two companies would be store closings in competitive markets and consolidation of the two chains' distribution networks. Anti-trust approval might be a problem, although a strong argument could be made that the biggest competitor for the two chains is actually Amazon, rather than each other.
B&N has been undertaking a strategic review in recent months to evaluate alternatives. The Wall Street Journal says that there are eight to ten potential acquirers looking at the company, with the price expected to be $20 a share or more, so there's probably more drama to come as the nation's two largest book chains continue to find a way forward during the Great Recession and the book industry's digital transformation.