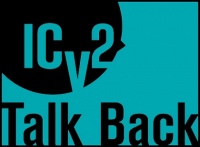 Marcus King of Titan's Entertainment Cafe in Battle Creek, Michigan read Brian Waltersdorff's Talk Back regarding WotC's Magic: The Gathering pre-release events (see "
Brian Waltersdorff of Comic Store West on M:TG Pre-Release Event
") and had this to say.
Dear WotC. Please don't listen to Brian Waltersdorff. Friday Night Magic is a great event for our store. Just the name of it--3 words--convey all the customer needs to know. When? Friday. What time? Night. What are we playing?
Magic
. Heck, give the person who coined this name a nice bonus, and thank them for me, would you?
Also, I will absolutely LOVE to do the Free Comic Book Day event at my store on the same day as the Pre-Release! I'm not kidding. I can get two of the largest events in my store at the same time in May? Sweet! We will end up doing A LOT of business that day.
Magic
in the game area, comics in the retail area, and maybe a few artists selling original artwork in the cafe section of our store.
My suggestion for those retailers who think this is a huge problem. Ask for relatives, friends, good customers to come help you run things. And, make a ton of loot (profits)! For me this is a business. I am in it to make money. I appreciate that
Magic
adds significantly to my bottom line, and also pleased that comic books do as well. And, I get really excited trying to sell comics to my gamers with free stuff, and maybe invite a few comics customers to try
Magic
!
The opinions expressed in this article are solely those of the writer, and do not necessarily reflect the views of the editorial staff of ICv2.com.